I was trying to think of how to describe my style of travel…. I enjoy spending time in nature, especially near water, I love long summer days and always keep my eyes open for new opportunities, being free spirited, active, adaptable, joyful, and mostly ……winging it. I found all these aspects in my favorite insect:  The Dragonfly.  
They may look fragile but are strong, fast, and beautiful creatures. Dragonflies represent strength, living in the moment, and living life to the fullest. Spiritually, Dragonflies are the keepers of dreams, they are the energy within that sees all of our true potential and ability. They inspire spirituality and creativity; they help us on the path to discovery and enlightenment. Dragonflies remind us that anything is possible. Now that sounds just like me…  
A few years back a friend and I decided to go and explore Bali. She was keen to work out an itinerary and book accommodation and tours and...I was super excited about her enthusiasm, but I told her she didn't have to worry, I would plan the trip….my style. So we booked the first two nights in Kuta, including transfers on arrival, and I told her to leave the rest up to me. Thank goodness she trusts me and she is super chilled out, we make good travel buddies. 
Once we arrived, I explained to her that I hadn't actually booked any other accommodation or excursions, I did however make some connections with locals via mutual travel friends that wanted to guide and advise us. At first she seemed a bit worried, but because of her laid back attitude she was ok with the idea of just winging it as we go. I did do some research of course and had a basic idea of where to go, but I wanted to leave it up to spontaneity.  
Through the fellow travel connections we got into contact with a local driver that took us around southern Bali and gave us so many interesting fact and tips of how to enjoy our Bali experience. We booked our accommodation the night before for our next stop, Ubud. This is pretty much how we booked our accommodation for the rest of the trip…. always the night before. 
Ubud is a famous yoga destination, but it's also well known for its stunning rice terraces, sacred monkey forest and markets. As spontaneity took over our holiday we researched hikes to Mount Batur while at café in the morning, everything fell into place. We were picked up that afternoon for a unique experience, hiked up a steep mountain, called Mount Batur, in the late afternoon and reaching the top just before sunset.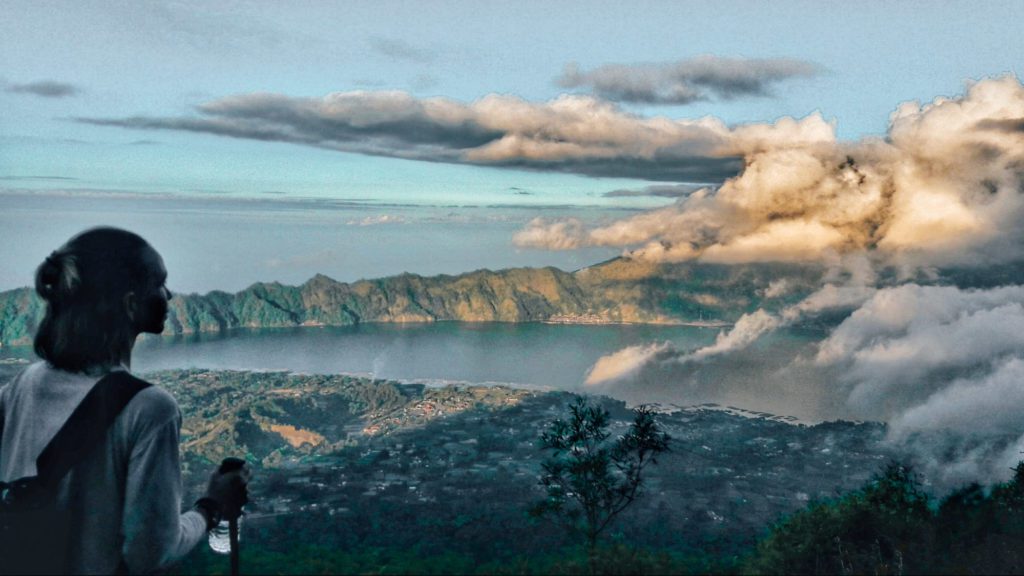 View on our way up Mount Batur.  
We enjoyed a magnificent sunset, slept in a small tent and were surrounded by the creatures of the night. The next morning we had an early start and were woken up by 100 hikers making their way up for the sunrise. After breakfast and sunrise we all started making our way back down hill in single file, like ants in a row. We all laughed and sang and enjoyed the trek down. 
Our next stop was the Gili Islands, we decided on Gili Trawngan and Gili Air, both had their own vibe. Gili T is a tropical playground with beautiful beach cafes, hammocks in the waves and parties at night.  Gili Air is the westernmost island and offers white sandy beaches, with turquoise waters and epic sunsets.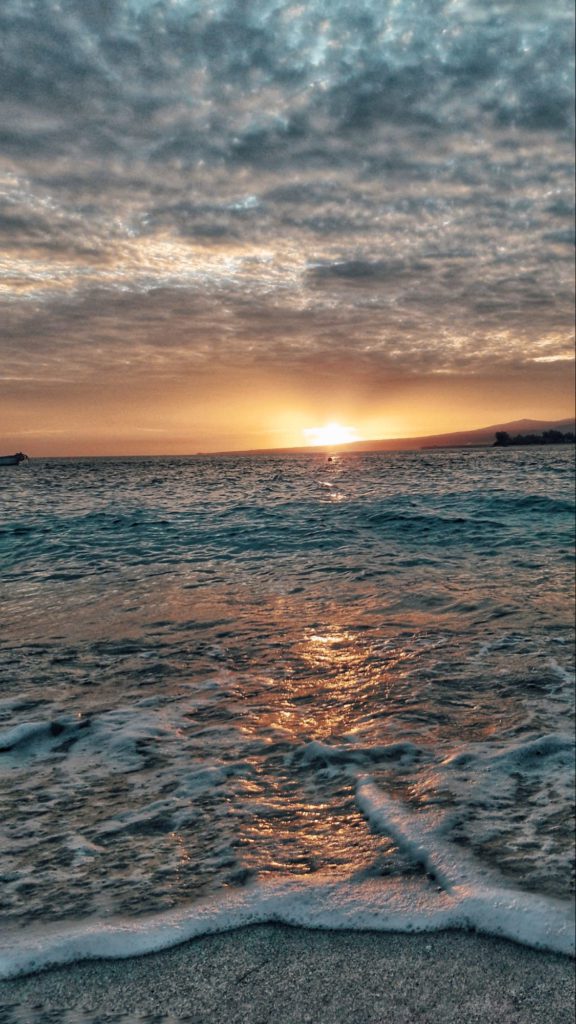 The best part of 'a winging it' holiday is that you make it up as you go. We both loved Ubud so we decided to go back and spend 2 more night in the magical, laid back scenic town. Our last stop was Seminyak, a beach resort at the southern end of Bali, with sleek bars, long stretches of beach with busy sunsets and high-end shopping. 
Our spontaneous Bali journey included visits to Temples, secluded beaches, snorkelling at the Blue lagoon, exploring the rice terraces with the locals, experiencing Balinese massages, waterfalls, the Luwak coffee plantation, markets, the Balinese culture, cuisine, and friendly, always smiling Balinese people. 
My travel motto: ….wing it….be open to opportunities…and enjoy every moment.