It has been a while since any of us has traveled. These past few months of indoor lockdowns have not been easy, but they have ignited an even deeper sense of wanderlust – to travel again, to connect with new people and new places. Our Nomads are ready to get back to planing and hosting amazing journeys for you again. When you are ready as well, we are here to assist you.
Our primary priority remains the well-being of our travelers, Nomads, partners and staff.
We understand your current concerns due to the ongoing impact of the COVID-19 pandemic. That is why we'd like to reassure you with our updated health & safety guidelines.
How we plan to get back to travel
As travel begins to open up, we are planing our return in a more responsible way. We look forward to having you travel with us and feel like you are in safe hands. The general way in which we do travel remains the same; we connect you with passionate, well-trained Nomads who offer you journeys that are creative, perfect for small groups and that encourage a responsible travel ethos.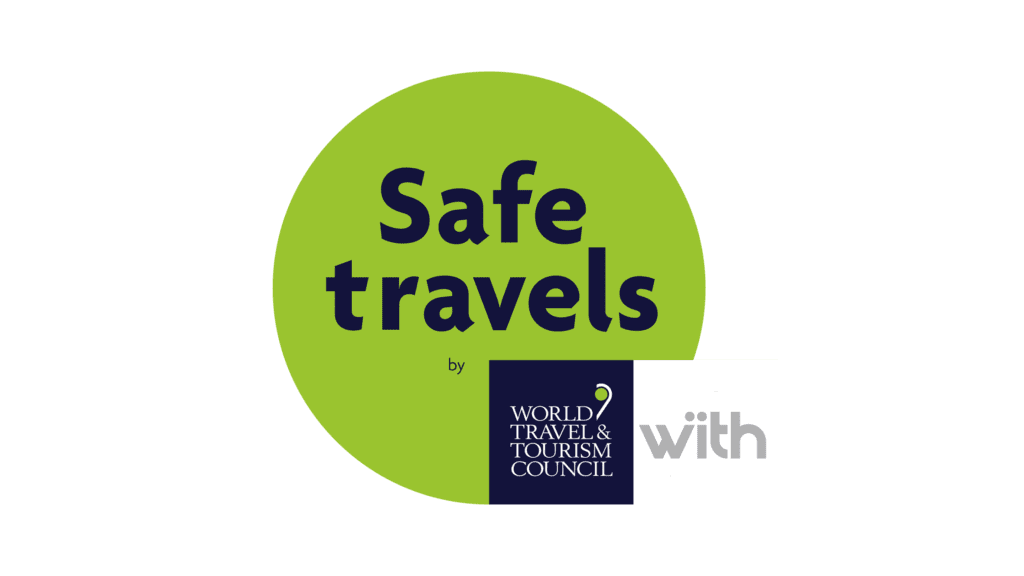 With has received the WTTC's Safe Travels stamp, which provides travelers with assurance that we are implementing globally standardised health and hygiene protocols to ensure safer travels.
The new procedures we are putting into place for our upcoming journeys ensure our commitment to your safety. The standards we are implementing are in accordance with the World Travel & Tourism Council's Safe Travels protocol and align with recommendations from the World Health Organization as well as the Centers for Disease Control.
Why Travel With Us
Small Groups
As is always the case, we stress on keeping our group sizes small to avoid crowds. We love the idea of keeping things close-knit, like-minded and cosy.
Support Locals
Our Nomads ensure to work with local partners, suppliers and on-ground operators to help them rebuild their businesses and to verify they benefit directly.
Our Values
We strongly believe in offering ethical, sustainable, creative and community-based journeys for our travelers. We always ensure our selected Nomads align with our values.
Trained Nomads
Our Nomads are trained to select special, off-the-touristic-path, uncrowded locations. They stay updated with local developments and will focus on your wellbeing.
FAQs
How do you determine when it is safe to travel again and where to?

We are guided by foreign travel, health and safety advice from various reputable authorities like the WHO, CDC, WTTC. Our staff stays up-to-date with the relevant daily news in regards to COVID-19 and its impact on the travel industry. It seems most countries and regions will open up their borders gradually, with certain protocols in place. Our team will continue to monitor and update our travelers on the latest news. Our Nomads, who host the Journeys, take into account the in-depth local destination insights and local public health recommendations in accordance with COVID-19 related travel restrictions.

We encourage you to rethink the traditional idea of an adventure. So many of us live in cities we barely know because we jump at the chance to hop on a plane and discover a foreign land. But until the borders open up again, now would be the ideal time to get more familiar with our own homes.
How are your Nomads planing their Journeys to ensure safety?

Our Nomads are planing special journeys for you that fit that exact description. This means that instead of getting on a plane, you might try out a different mode of transportation like a scenic train ride or a fun road-trip. Let our Nomads surprise you in discovering beautiful, hidden gems of a city you thought you already knew. Or let them show you their not-so-crowded hometown in their own eyes and colors. All of this is done with the aim to support local communities who are working on rebuilding and recovering their livelihood during these challenging times.

Most importantly, our Nomads are experts of the destinations they plan journeys in. So, they are taking into consideration all the necessary local COVID-19 related regulations, and will continue to monitor them as time evolves. In some cases, they can offer private rooms for those who prefer to stay solo and want more personal distancing. Private vehicles will be used throughout the journeys, ensuring enhanced cleaning & disinfection procedures.

What isn't changing is their promise to encourage an immersive journey with plenty of special moments that will remind us all how special travel really is – whether it's to a whole other continent or just in the neighboring town.
What medical information is required of me before I can travel with you?

We ask all our travelers and expect them to monitor their health, be honest at all times and to report any symptoms. In your application form to sign-up for the Journey, we will ask some basic questions about your recent travels or contact with infected patients. Our Nomad will also request you to fill out a self-screening health form on your first day of the Journey. If you have any symptoms at that time, our Nomad will assist you with seeking some medical advice but you will not be allowed to accompany the group on the rest of the Journey.

We will not ask for and do not require for our travelers to show proof of having tested negative to a COVID-19 test before joining a Journey, unless it is a clear requirement of entry for a particular country.
What precautions should I take when traveling during the COVID-19 pandemic?

As a community of safe and responsible travelers, we expect anyone who chooses to travel with us to uphold their duty of caring for themselves as well as the people around them. This includes taking personal steps, complying with local laws of the destination of the Journey, and following our recommended health and safety guidelines. Let us all work together to ensure that everyone can enjoy their time and have an authentic travel experience while remaining safe.

Before traveling, we recommend you check your government's travel advisory and the World Health Organization website for the latest information about destinations and permitted travel from each country.
Do I have to wear a face mask when traveling and do I need to bring my own masks?

We continue to monitor and adhere to global standards recommended by the WHO. When it comes to travel, the current advice is that healthy individuals must only wear a non-medical mask if they are in settings where physical distancing cannot be maintained or if there is a risk of widespread community transmission in the destination. However, in some countries it may be compulsory to wear a mask at all times when in public. Our Nomads will keep our travelers informed on any such specific rules in accordance with requirements by local health authorities. We advise our travelers check with airlines on whether wearing a mask is required or not (it is usually required).

We recommend our travelers source their own supply of masks from home on their travels. We are unable to provide masks for daily use for our travelers.

We highly recommend our travelers educate themselves further by reading what the WHO says on how to safely wear, handle and dispose of masks while traveling.
Do I have to bring my own hand sanitizer?

Our Nomads are working with local partners and providers to ensure hand sanitizers are available at the accommodations and restaurants selected in the itinerary. Nevertheless, it is good practice and we recommend that our travelers bring along their own personal supply of hand sanitizer for other times.

If you are taking a flight, we recommend you check with your airline or local airport for any updates to their hang luggage liquid allowance policies.
What are you doing about travelers sharing rooms?

The journeys our Nomads are organizing include shared basis of accommodation. If you wish to not share a room and rest solo, you can ask the Nomad hosting the Journey of your choice to see if that option is available. Our Nomads are encouraged by us to work with accommodation providers and try their best to ensure that more rooms are available for those travelers who wish to stay alone.
What are you doing about transportation during the journey and COVID-19 related restrictions?

The following applies for all transportation inclusions mentioned in your Journey itinerary. Our Nomads abide by the local laws in regards to physical distancing in transportation. They are encouraged to work with transportation providers that implement adequate hygiene protocols. Our Nomads pre-plan all transportation requirements, modes and routes while taking into account the small group size, vehicle size, duration of the commute and the level of active COVID-19 transmission in the destination.

Note: When using different types of transportation, we urge you to check out the CDC's recommendations on how you can protect yourself.
Can I get a refund if I suddenly get unwell before the journey starts?

If you suddenly become unwell after already signing up for one of our Journeys, please get in touch with our team right away to make changes to your booking. The details of your refund policy depend on the Booking Conditions signed with the Nomad in charge of the Journey.
Can I get a refund if I suddenly get unwell during the journey?

If you start feeling unwell and are suspected or confirmed to have COVID-19, please inform the Nomad right away. The details of your refund policy depend on the Booking Conditions signed with the Nomad in charge of the Journey. Generally, we can offer you a refund for the days of the trip you are unable to use/continue with us.

Note: We recommend for our travelers to always check with their individual insurance providers as to whether any COVID-19 related illnesses and inconveniences as a result of them are covered.
What will you do if there is a suspected or confirmed case of COVID-19 in my group?

If you or a fellow traveler in your group starts developing symptoms of COVID-19 during your Journey, our Nomad will assist you in getting medical care. Our Nomad will inform the local health authorities, as required, and the rest of the group about potential exposure. Whether a COVID-19 test or quarantine period will be mandated will depend on the advice our Nomad gets from local health authorities.

If a positive case is confirmed, that individual will not be allowed to continue on the Journey. Our Nomad will implement full health and safety protocols for the rest of the group. This includes informing all local accommodation, transportation and food partner(s) to enact strict cleaning and disinfection procedures

Kindly note that our Nomad will give as much as support as possible, but their priority remains the rest of the group. Also, all expenses for testing, treatment or self-isolation will not be covered by us.
Should I expect any changes to the Journey itinerary due to COVID-19 travel restrictions?

Our Nomads are encouraged to constantly stay up-to-date with local developments at the destination of their Journey. Should any change to the itinerary be required (either due to closure of an activity site or in order to comply with advice from local authorities, our travelers will be informed right away. In general, we recommend you to have an open mind and a sense of flexibility when it comes to travel plans during such times.
Still have questions?
You may contact us by email at hello@with.travel. Please note that you may experience a longer than usual response time. We'd appreciate your understanding and patience in regards to this matter.