with Yuliya Ladysh
Destination: Spain
Dates: Upon Request
Duration: 5 Days, 4 Nights
Challenge level: Moderate
Price: € 665
Why join?
For a chance to taste your way through Tenerife's nature, culture and charm. This island is the largest of Spain's Canary archipelago (although it is actually closer to Morocco than Spain on the map) and has plenty of surprises to offer.
Magnificent beaches. Dramatic cliffs. Endless hiking trails. Remote villages. Ancient towns. Whale and dolphin watching, if you're lucky. All in an eternal Spring climate! Not to mention, Tenerife's position between the Sahara and the Atlantic—as well as the lack of light pollution and presence of clear air—make it a perfect destination for some spectacular stargazing!
Doesn't that just make you want to put your explorer boots on?! Lets travel close to home this summer to discover the extraordinary diversity of Tenerife. And leave the safety of your travels to us.
Highlight
There is more to this striking island than its white sandy beaches and touristy resorts. Discover the plentiful treasures of Tenerife with Yuliya. Keep in mind that the treasure you discover will be something different for every traveler!
Itinerary
Day 1
Hola, Tenerife
Welcome to Tenerife. Prepare to be greeted by Yuliya at the South Airport, if you require pick-up. Make sure to arrive anytime in the afternoon between 3-6 pm. You'll be swiftly transferred to your accommodation to check-in. Take some time to settle in or rest by the beach before getting ready to meet your fellow travelers in a fun welcome session with drinks & snacks.
Day 2
Energetic Treasure of El Medano
Wake up on your first morning in Tenerife for a wholesome breakfast before heading out for the main activity of the day: hiking up La Montana Roja. The 7,500 steps route has an elevation gain of about 1,125 feet. It may not be the easiest of trails but will certainly be rewarding! After some lunch at a local restaurant, we'll head to the beach to relax and unwind as the sun sets. There are some thrilling water sport activities to try out (at own cost), for anyone interested.
Day 3
Volcanic Treasures of Teide
After breakfast, we'll head out to the iconic Teide National Park, a UNESCO site that boasts one of the world's most stunning, uniquely geodiverse volcanic landscapes. As a group, we'll hike up but anyone wishing to take the cable-car to the peak (at own cost) can do so. After lunch at a local home restaurant, you can spend time relaxing and exploring more of the park at your own pace. As evening falls, we'll all dedicate some time for a tranquil yoga and meditation session before calling it a night.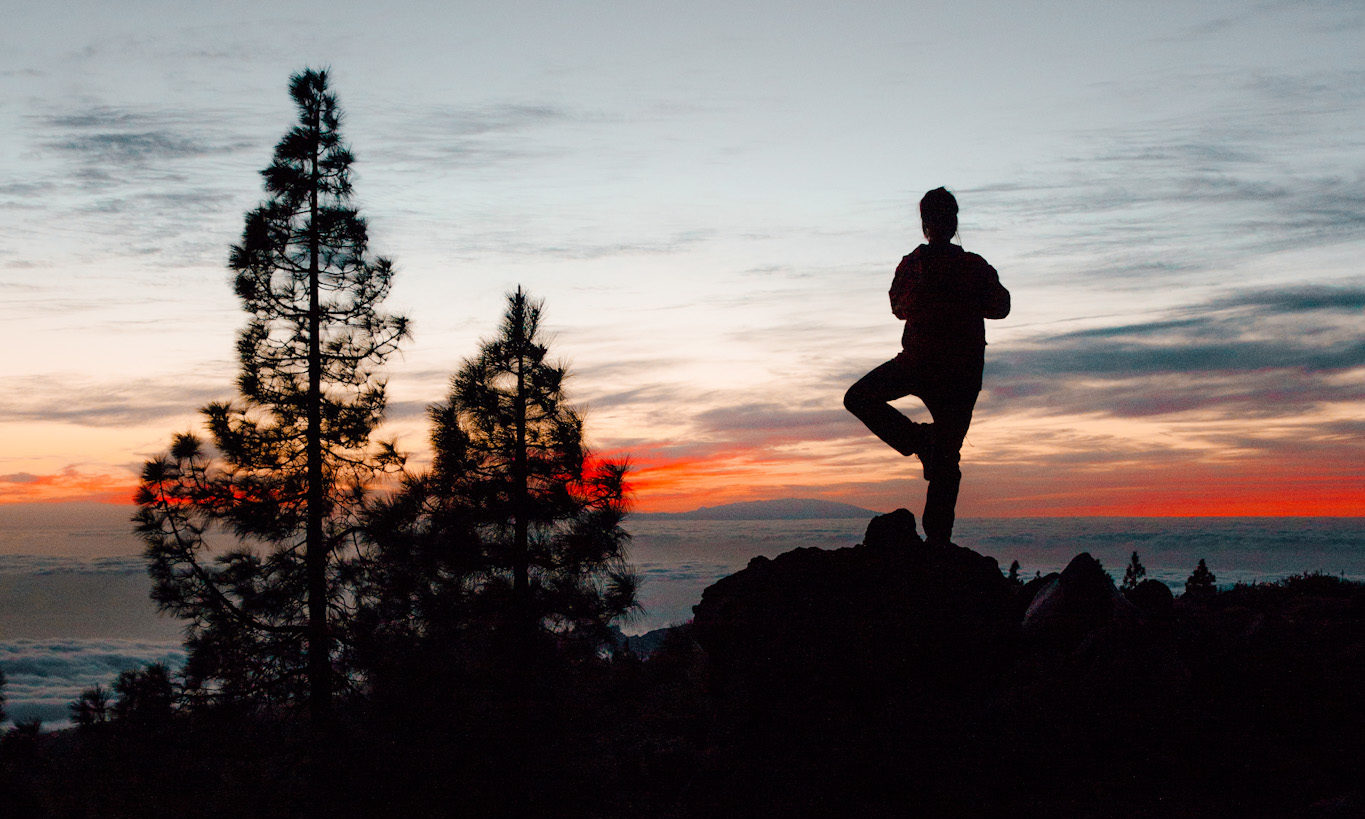 Day 4
Natural Treasures of Anaga
Day 5
Historical Treasures of La Laguna
This morning after breakfast, we'll head out to explore the bustling streets, taverns, restaurants, bars, churches, mansions and historic buildings of the dazzling city that earned its title as a UNSECO World Heritage Site: La Laguna. After the city walk, we'll share one last group lunch meal—and plenty of favourite memories or treasures—together. Prepare to leave with packed bags (and minds and souls). Transfers to the North and South airports can be arranged from 4 pm. It's a bittersweet farewell 🙁
Inclusions
Hand-picked (supporting local business owners), comfortable, standard stay for 4 nights. Will be private rooms
Private airport transfers and for all activities within itinerary by a local driver
All fees and government taxes associated with itinerary activities (hiking, park visits, city tour)
Snacks on day 1 + 2 daily meals (breakfast and lunch) on days 2-5 for a happy tummy
24/7 in-country support by our experienced Nomad, plus local driver
Daily dinners are excluded
Accommodation, transportation, activities, meals or beverages and any other personal spending outside the proposed package
Important Information
Couples wishing to share a room and not have their own individual rooms must inform Yuliya
A gentle reminder while visiting all natural sites: as responsible travelers, we ask that you tread carefully so as not to disrupt the wildlife and rich flora
Please note that itinerary details are subject to change due to unfavourable weather, local developments or other circumstances beyond our control. Our Nomad will ensure to minimize the effects of these changes on your experience, and they will keep you promptly updated
Kindly ensure you consult your local government's advice regarding domestic travel before making the decision to book this journey
With has received the

WTTC's Safe Travels stamp

, which provides travelers with assurance that

we are implementing globally standardised health and hygiene protocols

to ensure

safer travels

. We're also committed to and actively incorporating the

ATTA's health and safety practices

.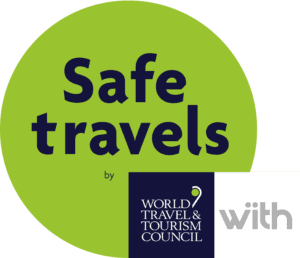 How to join?

Come & say "hi"
The first step is to schedule a call with our nomad. They are happy to have a chat with you to see if there's a magic spark. They can also answer any questions you may have about the journey.
Reserve your spot
If all goes well, you'll be invited to pay a deposit to reserve your seat for the journey. Further instructions and support will be provided to you by email.

Time to travel
You'll have a virtual group orientation with our nomad before your travel start date to ensure you're packed and prepared well. The only thing left to do will be to have the journey of a lifetime!
Your host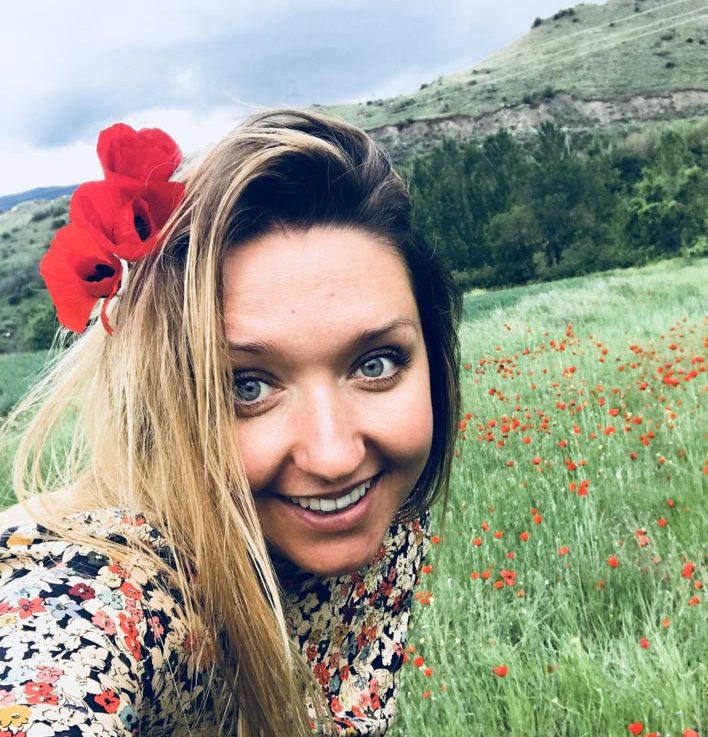 Yuliya's travel style is as diverse as her personality: she loves going on spontaneous road trips with her friends and on wild nature adventures filled with magical wildlife and hiking for the purpose of mind-healing. She loves getting lost solo in a cosmopolitan city, visiting museums, and searching for the best cheesecake in town! She also loves taking frequent digital detox trips that allow her to be distraction-free and able to connect deeply with herself by practicing meditation techniques.
One thing's for sure – no matter the type of trip she's on, she just makes the most of it!