Destination: Nepal
Duration: 10 days 9 nights
Challenge level: Moderate
Starting price: $2099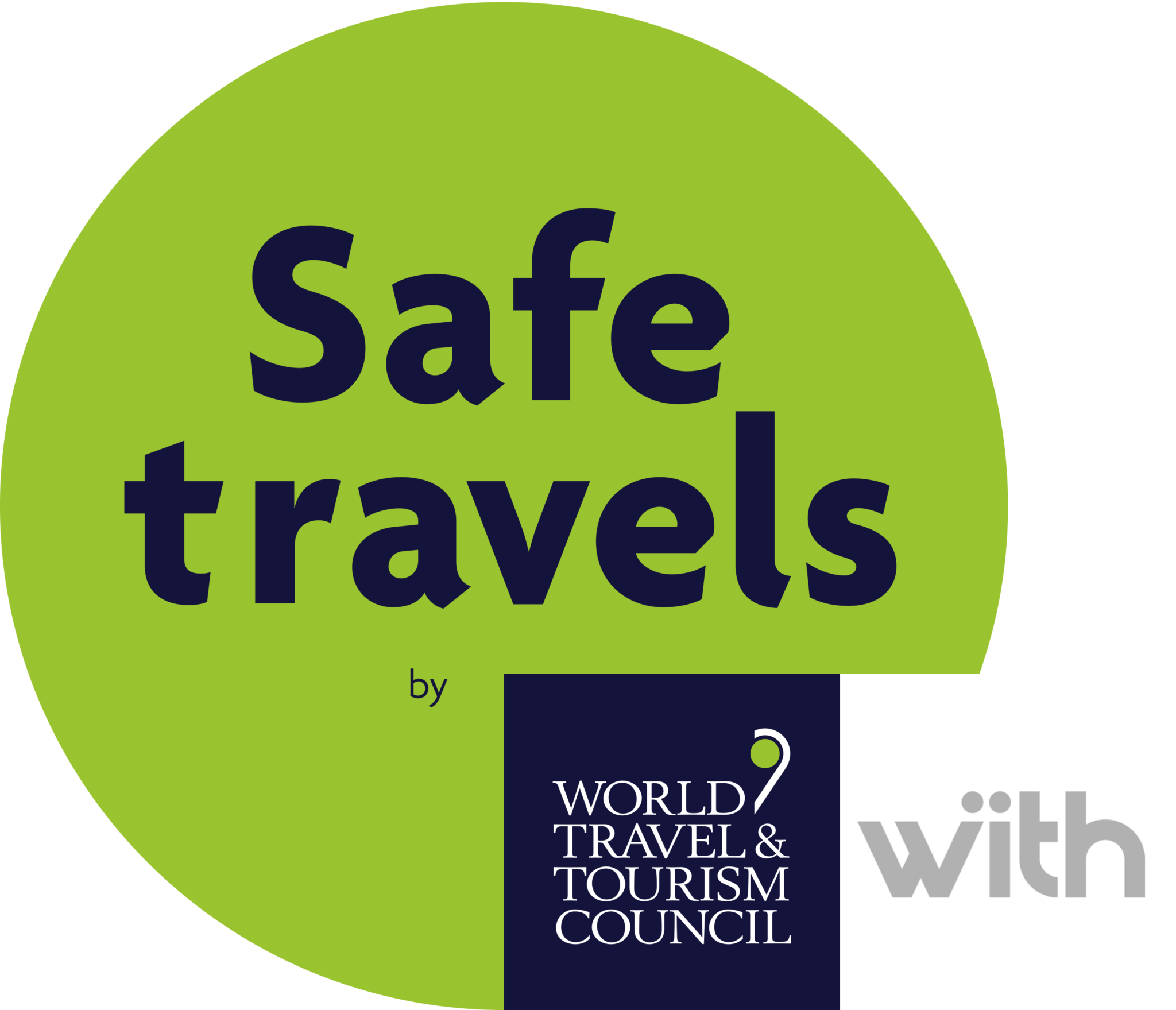 Journey Highlights
Experience the beautiful mountain scenery in the Annapurna Region without the intensity of Everest Base Camp 

Guided by actual locals who are trained mountaineering tour guides, you're sure to get the real Nepali experience. Don't worry – they are proficient in speaking English but will love to teach you a Nepali phrase or two. 

Embrace the local life, by spending lots of time staying over at the tea lodges in each mountain village. Take advantage of sampling out the traditional food and catch up with fellow trekkers you meet along the way.
Your Itinerary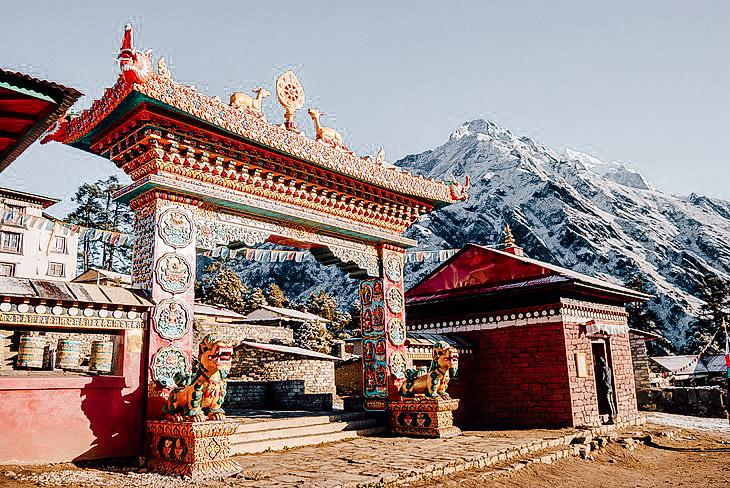 Day 1
Embarking on a wonderful journey
---
Your guide will greet you bright and early at your hotel in Kathmandu and take you to your 7am bus trip to Pokhara. If you're not an early riser, don't sweat. Once you're on the bus you can kick back for a 5-6 hour drive. However you may feel torn between catching up on beauty sleep and feasting your eyes on the beautiful views of hazy hills, rivers and highway settlements. While Kathmandu does have a divine charm for a city, you'll soon realise that the rural lands outside of the city embody a pestilential wonder of its own; the perfect start to your journey.
Day 1 / 10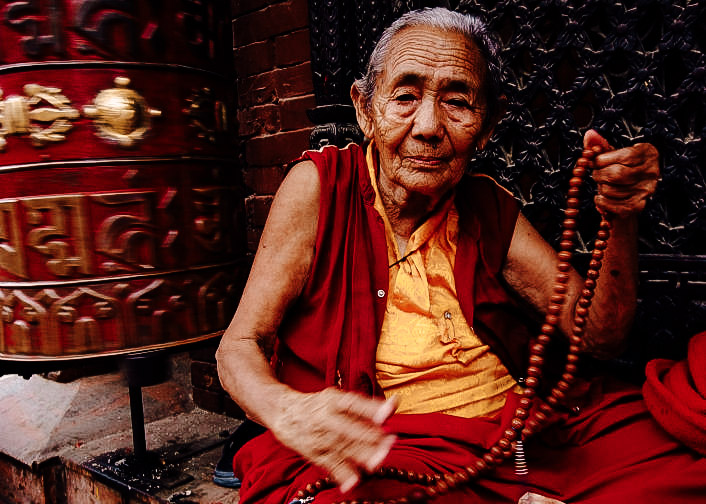 Day 2
A day with Tibetan Monks
---
Wake up in your hotel room within the wonderful village of Pokhara, a land shared with Tibetans and locals alike. Lose yourself walking down the main road with villagers selling goods and lamas (Tibetan monks) spending time in their shops making jewelry or painting giant mandalas (which allegedly takes them an average of 3 months to complete!) 
Find yourself at Davis Falls where you can also visit the caves and opt for canoeing* along the river. If you time it right, you can make it to Saragkot for the best mountain view of the sunset. 
*Caves and canoeing for an additional fee. Feel free to ask your nomad to include this in the final quote.
Day 2 / 10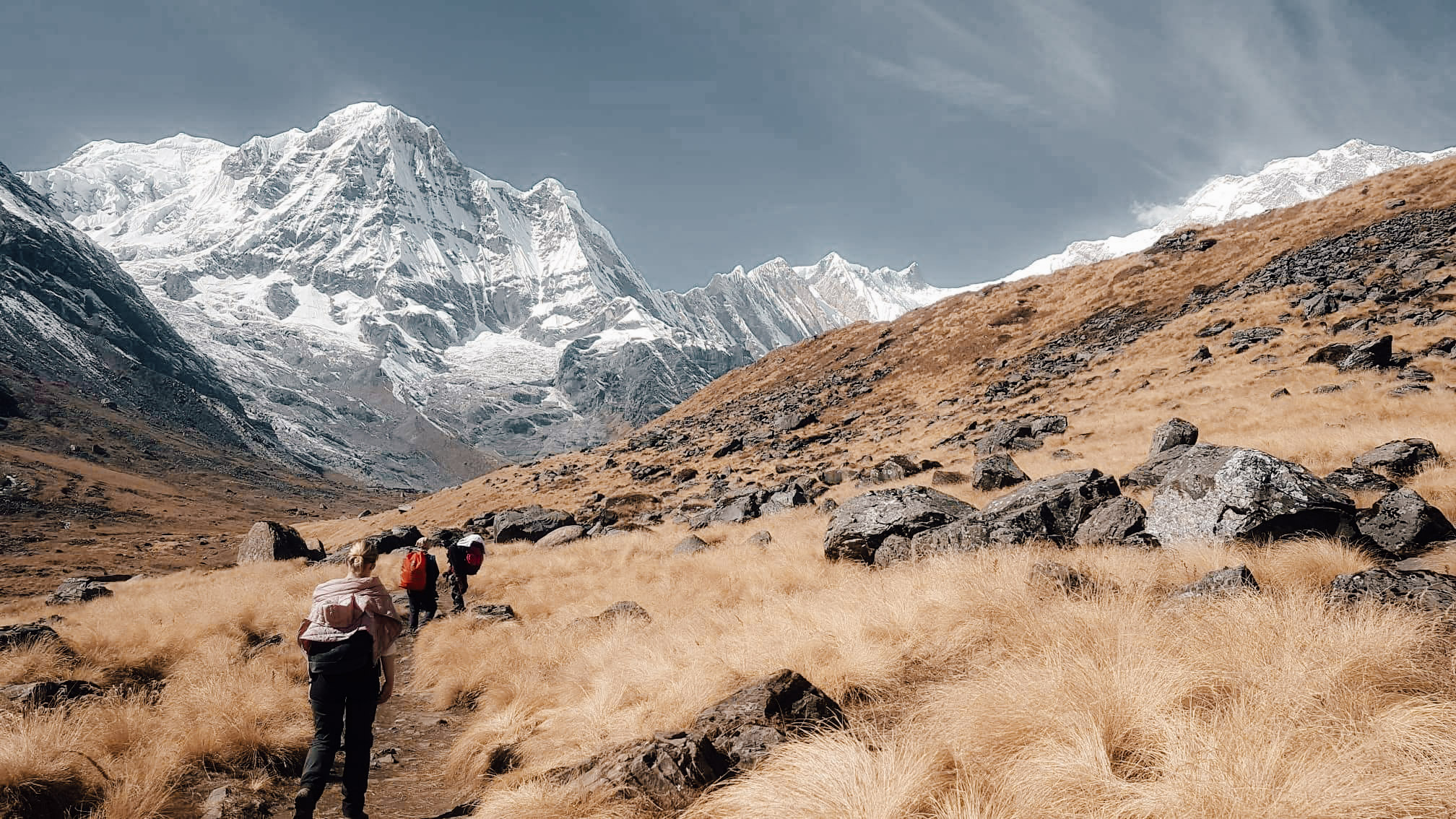 Day 3
Trek this way!
---
Another early start as you travel by private van or jeep to Birethani, the entrance point to the Annapurna region. A two-hour drive up unpaved roads means this will be a bumpy ride. But fear not and hold on tight, the locals have done this trip many times before. At Birethani your guide will pick up all your permits and TIMS and you will cross the main bridge which marks the start of your Annapurna trek! 
Your first stop is Ghandruk, a 5-6 hours trek taking the path that runs alongside a gushing river. Prepare for a few steep inclines and, depending on what time of year you go, you will work up a sweat. All in the name of gaining spectacular views right? You will be greeted by the Gurung community when you reach your destination and be invited into their lodgings where you will spend your first night on the mountains.
Day 3 / 10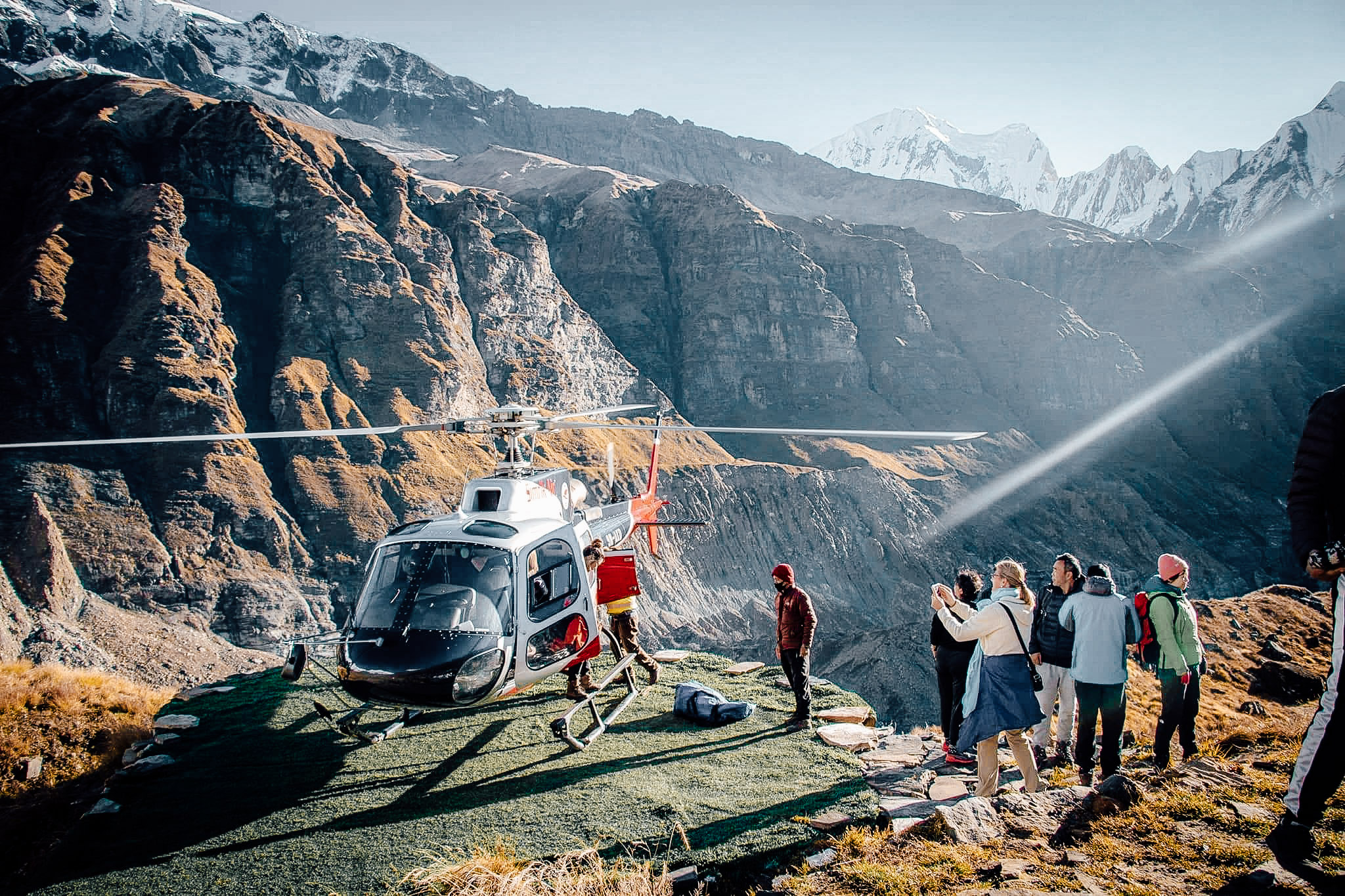 Day 4
Up and up and up!
---
You bid farewell to Ghandruk and begin your next 6 hour trek, this time to Chhomrong. On the way you will see more of Annapurna South coming into view, your main goal already in sight (and yet so far away). The trail takes a different turn to what you expect, first an hour ascent to Kimrungdanda and then a descent to Kimrong Khola. Another steep ascent up to Chere Danda and then a descent followed by a gentle walk into Chhomrong.
You're probably wondering "Why not just straight up?" From this you will learn about the terrain of the Annapurna range and how the roads are built to complement and preserve the terrain, rather than supersede it. Your efforts will pay off as you arrive at Chhomrong, a remarkable village tucked away in the lap of the Annapurna massive.
Day 4 / 10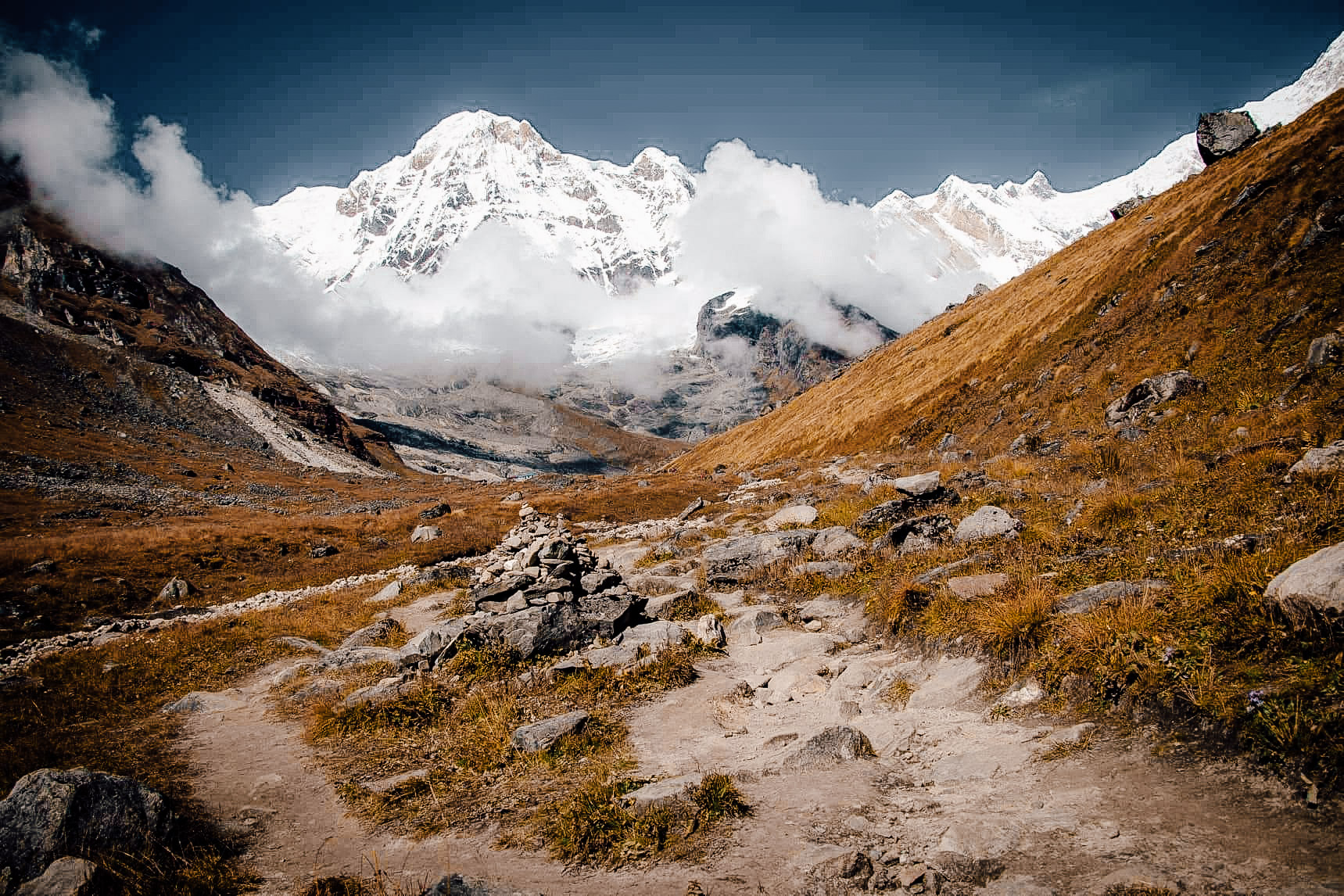 Day 5
From mountains to forest, today you see it all!
---
Wake up to a glorious view of the mountainface just outside your room window! After breakfast you begin your 5 hour trek to Bamboo by descending 2500 stone steps and crossing the bridge above Chhomrong Khola. Ascend up to and through Sinuwa, where you will have lunch.
After the much needed rest you will be greeted with a luscious forest into Kuldihar followed by an easy downhill walk to Bamboo village. Enjoy dinner in a village hidden away in a dense bamboo forest.
Day 5 / 10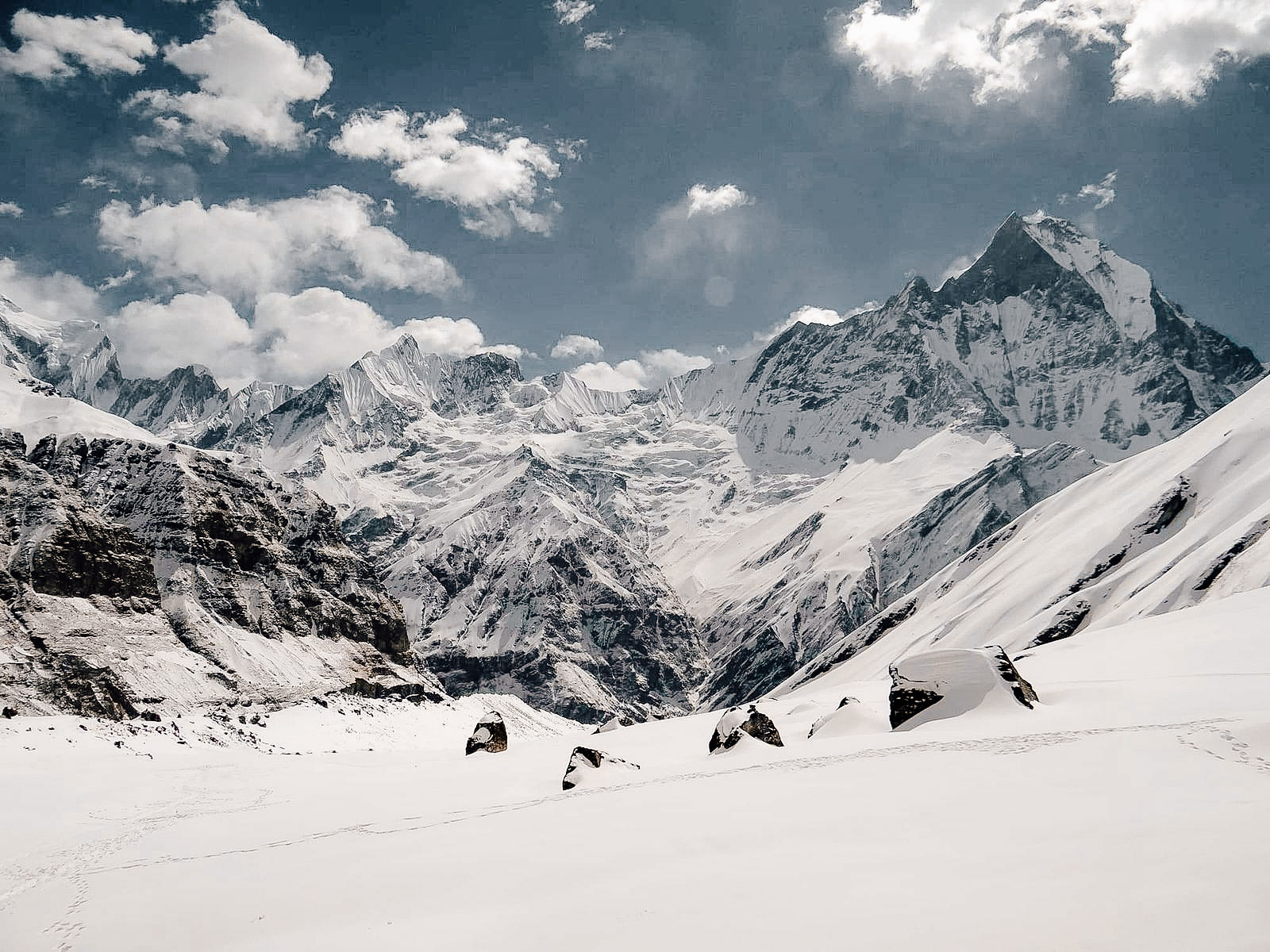 Day 6
Just keep breathing
---
This part of your trek will be an hour shorter than the other days (about 4 hours) but it is the most physically exerting. I promise you, however, that today will also be the most scenic day of all the other days thus far, as you begin trekking through Bamboo forest and are greeted with astounding views of the glacial river below.
This is followed by a steep climb through another dense forest before you reach Hinku Cave. Watch your step (and sometimes your head) as you slowly trudge over slippery rocks! The trail after this drops off close to the river before climbing up to Deurali, a village tucked in a valley with the immense mountainside towering over both sides.
Day 6 / 10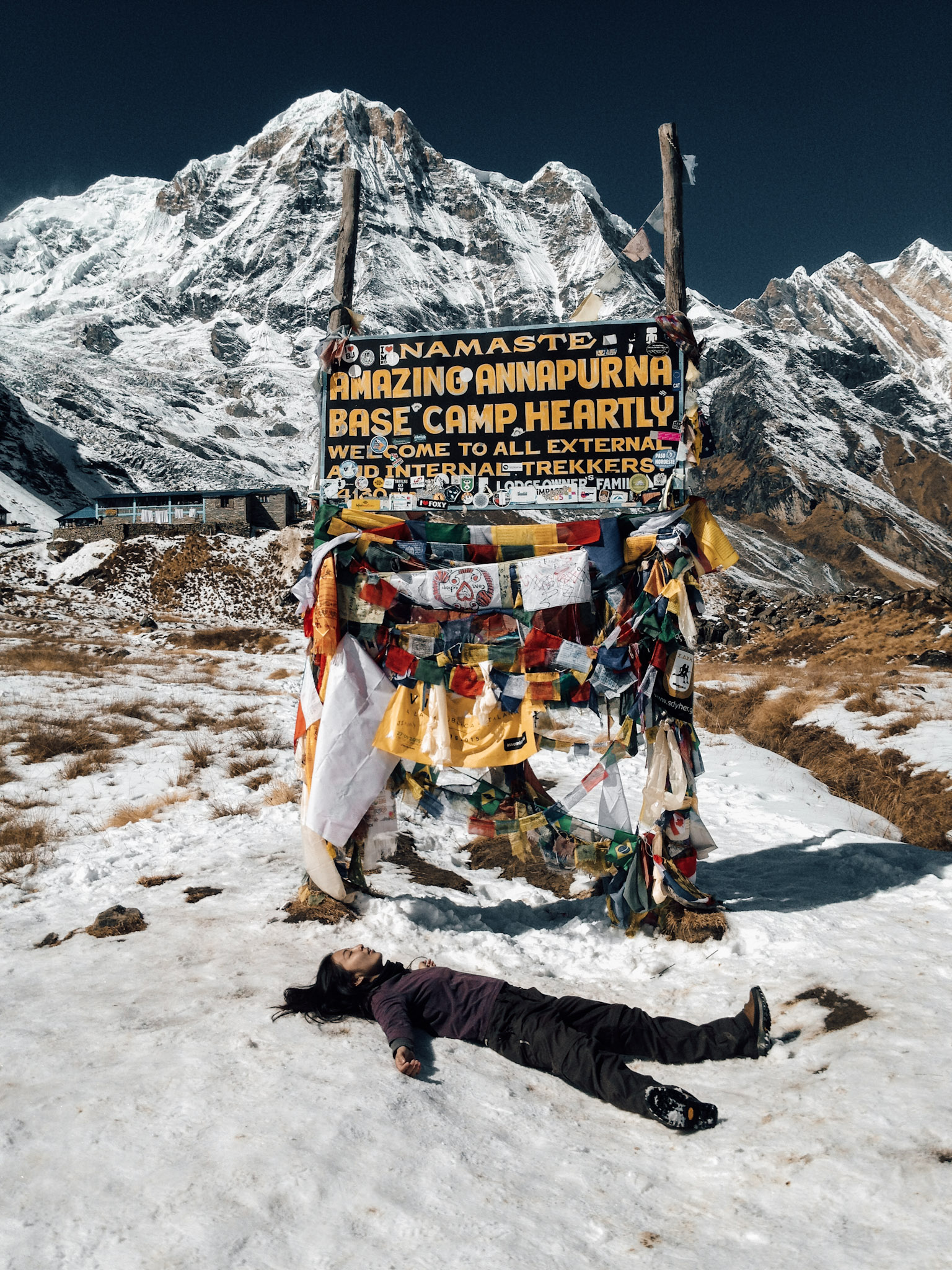 Day 7
We've reached summit!!
---
You are almost at the summit, just a little further! You should feel the air getting thinner now, your breath more rapid, the temperatures dropping as you wade through a riverbed and steep trail taking you from Bagar to Machhapuchre Base Camp. MBC sits in the nook of a crown of mountains: Mt. Hiunchuli, Annapurna South, Gandharvachuli, and so on. You will notice that very little vegetation grows here; you are so high up now (13,500 ft to be exact) and so far away from civilisation that the only sounds you'll hear are the sounds of your breathing and the echoes of fellow hikers in the MBC lodges.
After lunch you continue on for another 2 hours towards Annapurna Base Camp where your efforts are celebrated with a 360 panoramic view of Annapurna! Some celebratory beers are in order at ABC! 
Day 7 / 10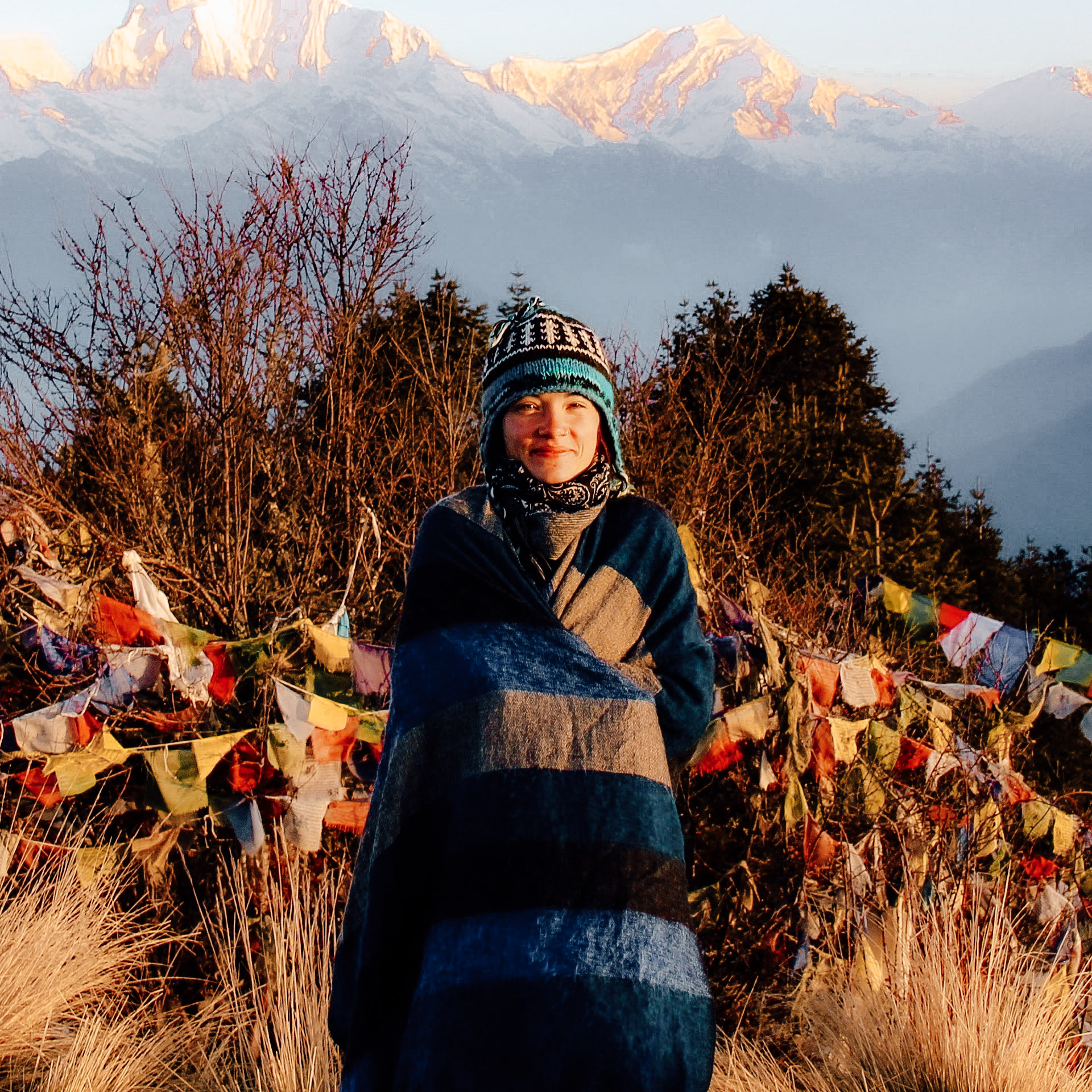 Day 8
Making our way back down
---
You bid farewell and give thanks to everything Annapurna has taught you and begin to retrace your steps back to Bamboo village. Today's trek will consist of a lot of downhill. All the scenes that you missed before probably because you were so tired, you'll get to see them today.
Day 8 / 10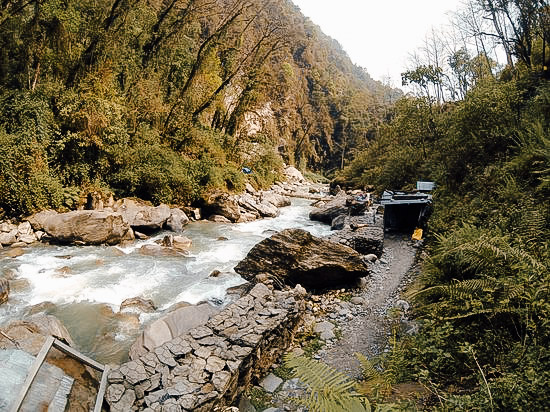 Day 9
A natural muscle relaxer
---
A much needed reward awaits you at the end of today's trek. You continue retracing your steps from Bamboo to Kuldighar to Chhomrong Kola and up the stone steps. Jhinu Danda is your final rest point on the mountains. Drop off your things at the lodging, get your swimwear out and head 15 minutes downhill to the glorious hot springs. You may see the same fellow travellers from earlier so you'll get to celebrate and chill out with good company. Victory never tasted so sweet!
Day 9 / 10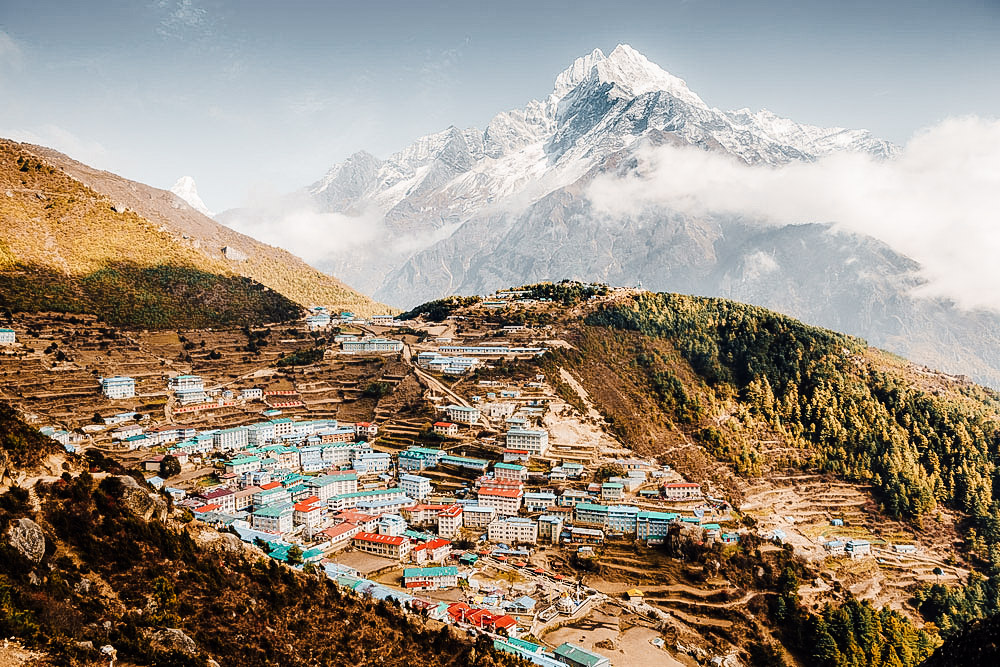 Day 10
The last night and goodbye
---
Enjoy a nice easy walk along the Modi riverbank as you make your way to Nayapul, where you will be picked up to get back to Pokhara. If you missed your chance to enjoy the evening in Pokhara before leaving, then I strongly suggest visiting all the open mic nights at the bars before you return to Kathmandu.
Day 10 / 10
Wondering if this Journey is right for you?
If you are looking to immerse yourself in Nepali culture but also fancy a bit of a challenge, then this is the trip for you. Spending 8 days trekking the beautiful regions of Annapurna, adorned with endless mountainscapes, luscious forests, secret waterfalls and hidden valleys, this trip does require an adequate level of fitness but is certainly a great introduction for travelers interested in mountaineering. Who says you need to go to Everest to truly understand Nepal when you can still do Annapurna and catch way more idyllic scenery but without the extra intensity?
Your Inclusions
All lodging and accommodation in a standard twin shared room at a three-star hotel in Pokhara, 3 nights. 

Best available twin sharing guesthouse accommodation during the trek
---
All meals (breakfast, lunch, dinner) for the duration of the planned trip
---
Surface transfer between Pokhara and Kathmandu by tourist bus

Private, round-trip land transportation between Pokhara and Nayapul
---
Government licensed; English speaking guide trained in wilderness first aid

Porters to carry your luggage during the trek (1:2 ratio)

Assistant trekking guides walking with the group to support as necessary (1 assistant guide for 6 trekkers)

Staff costs including their, Food, salary, accommodation, transportation and medicine.

Insurance covering all staff, including porters as per state law.

Down jacket and sleeping bag (to be returned after trip completion).

Annapurna Conservation Park permits and TIMS permit for trekking and local government taxes.

Travel and rescue arrangement

All Government and Local taxes
---
24/7 in-country support by local team and our remote team
---
Any extra accommodation, transportation or activities not mentioned in itinerary. Also any extra spendings (Covid-19 PCR test, tips, souvenirs, telephones, etc.)​
Important Information
We recommend having a read-through of the itinerary above thoroughly, and getting in touch if you have specific questions.
Please note that itinerary details are subject to change due to unfavourable weather, local developments or other circumstances beyond our control. Our Travel Planner will ensure to minimize the effects of these changes on your experience, and they will keep you promptly updated.
An important reminder while visiting all natural sites: as responsible travelers, we ask that you tread carefully so as not to disrupt the wildlife, rich flora and fauna.
With has received the WTTC's Safe Travels stamp, which provides travelers with assurance that we are implementing globally standardised health and hygiene protocols to ensure safer travels during post-Covid 19 era. We're also committed to and actively incorporating the ATTA's health and safety practices.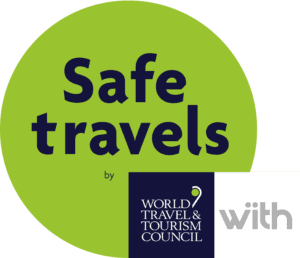 Your Travel Planner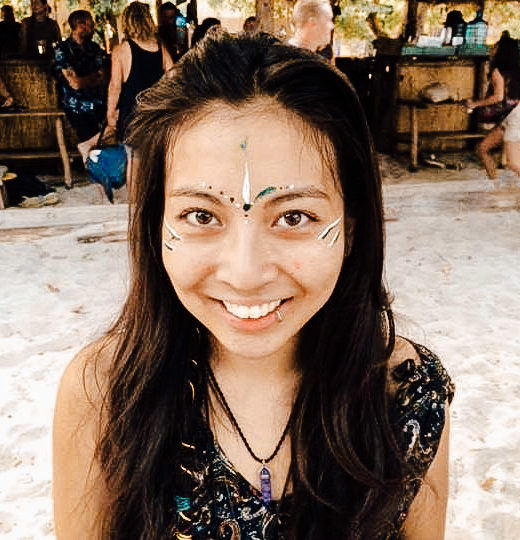 Born in London with Filipino parents, Chrissie is no stranger from identifying with two cultures and takes pride in being part of both worlds. As a child, she would once a year travel with her parents and younger sister to the Philippines to visit her extended family.
The idea of travelling never scared her, rather it fascinated her to explore different cultures first hand and embrace new customs.
Chrissie's bold decision-making when travelling hasn't always worked in her favour. Many times she had been presented with tough challenges and risky experiences. However she has always identified with them as important life lessons and essential knowledge to bestow upon future travellers when their time comes!
Other Journeys you might like
Curated to inspire you. Each one is 100% customizable. Your preferences, your budget, your dates!