with Anthony Lebourlier
Destination: France
Dates: Upon Request
Duration: 6 Days, 5 Nights
Price: € 1,340
Why join?
There are several ways in which France seduces travelers with its flatteringly attractive aura. Yet, the focus of this journey is not the usual populated, touristy spots you've heard so much about. Our local Nomad, Anthony, brings a delightful twist to the way in which you'll discover the treasures of France—all the while supporting local businesses to slowly rebuild.
Whether you are a Parisian wanting to explore more of his/her backyard, or from a neighbouring country looking for a worthwhile getaway close to home—this journey might be just what we all need right now. Uncover the depths of a side of France that's off-the-usual-path, uncrowded with tourists and special in its own unique way. This all-inclusive journey is ideal for couples as well as travelers bringing along a buddy or wishing to make new buddies while on the trip. Leave the safety of your travels to us.
Highlights
Get off the tourist trail and jump aboard our sailing boat to explore the natural beauty of life as a French sailor. Relinquish all your negative emotions and soothe your body and mind with Qi gong, yoga, clay therapy and a relaxing massage. Capture a glimpse of the historical charm of Carnac, the natural awe of the Floranges forest and the rock-strewn beaches facing the North Atlantic. Indulge in fresh seafood and delicious cuisine in authentic, friendly coastal towns.
Itinerary
Day 1
Sailing Adventure to Belle Île
Bienvenue! Meet your fellow travelers and nomad at Gare d'Auray in the morning for pick-up and get ready to head to your first exciting adventure out at sea. Our unique, heritage sailing boat departs just before noon as we make our way to explore the secrets of mesmerizing Belle Île. The day promises a wealth of unspoilt beaches and plenty of time to swim and relax in the sun. Jump at your chance to catch some sea crabs at night for your fresh seafood dinner—miam miam—as you settle in for your first night aboard the boat.
Day 2
Sailing back to Port Haliguen
In case you didn't have enough of living the life of a sailor out at sea the previous day, today is a continuation of that. Spend all morning and afternoon basking in the sun, dipping your toes in the blue water and soaking up every ounce of tranquility you can get as we navigate the different islands. Once we reach back to the port in the evening, we'll enjoy one last night in our cabins—no need to say goodbye to the boat right away.
Day 3
A Day of Self-Introspection
Following an early breakfast, we'll drive up to the ruggedly beautiful Port Bara where all morning, we'll deeply immerse ourselves into the traditional practice of Qi Gong with local instructor Nadine. Your next destination for the afternoon will involve yet another psychotherapeutic and revitalizing activity. After a wholesome lunch at a local restaurant, we'll sink our hands (and arms) into a creative space of expression through clay field manipulation. This transformative experience will be led by an expert practitioner who will guide you on your journey of self-knowledge and sensory perception. A day filled with such heavy self-observation and self-awareness will tire us out, so we will head to the hotel to check-in and take a well-deserved rest.
Day 4
Of Curative Massages, Carnac & Crêpes
Wake up early this morning, well-refreshed, and start your day with a delicious, local breakfast at the hotel to fuel up for the day. First up is a drive to your relaxing, private, 30-min massage session with Marielle, who will prepare each of your energetic fields for the rest of the day. Feast on some superbly delicious oysters for lunch and then get ready for a guided visit to Alignements de Carnac. This astonishingly mysterious and historical landmark is the site of 6000-year old tombs and megaliths. As the evening approaches, we'll drive back to the hotel for some rest time or you have the option of taking a 5 minute walk from the hotel to the nearby beach to catch the sunset. Wondering what we'll have for dinner? Crêpes et galettes with all kinds of toppings in pure Breton tradition!
Day 5
A Day of Self-Awareness
After breakfast, we drive onward to meet Yann, an experienced yoga instructor, who will guide us in a very soothing and smooth session right by the beach! There will be some time to walk or even swim (if you like) before having our lunch. The rest of the afternoon will be spent on a short road trip to Forêt de Floranges, an exquisite natural site, where we will take a short, easy hike in search of historical, neolitic curiosities charged with heaps of energy. Once we drive back to the hotel, there will be some time to rest before we huddle again in the evening for one last dinner together.
Day 6
Au revoir, Anthony!
Make the most of your final French breakfast at the hotel before getting ready to say your goodbyes. Be sure to arrange your drop-off to Gare d'Auray with Anthony, keeping in mind that the drive takes about half an hour.
Inclusions
Shared cabins aboard boat (2 nights), shared rooms in standard hotel (3 nights)
Boat (2 days), private minibus (4 days)
All fees, government permits and taxes associated with activities mentioned in itinerary (2 days of sailing, crab fishing, Qi Gong with expert instructor, clay field therapy with expert therapist, 30 min massages with expert masseuse, guided tour of Carnac stones, beach yoga with expert instructor, forest exploration)
All meals for the duration of the trip (5 breakfasts, 5 lunches, 5 dinners)
24/7 in-country support by our local Nomad, Anthony + local team of partners, guides and professionals
Accommodation, transportation, activities, meals or beverages and any other personal spending outside the proposed package
Important Information
This journey entails being on and off the boat, time out at sea as well as some time in the sun. It's important that you feel comfortable with waves and that you remember to pack sun protection
The sailing adventure on board a boat means cabins, bathrooms and showers are to be shared with others and can be quite compact. Don't worry though, as you'll be spending most of your time on deck
Please note that itinerary details are subject to change due to unfavourable weather, local developments or other circumstances beyond our control. Our Nomad will ensure to minimize the effects of these changes on your experience, and they will keep you promptly updated
Kindly ensure you consult your local government's advice regarding domestic travel before making the decision to book this journey
With has received the

WTTC's Safe Travels stamp

, which provides travelers with assurance that

we are implementing globally standardised health and hygiene protocols

to ensure

safer travels

. We're also committed to and actively incorporating the

ATTA's health and safety practices

.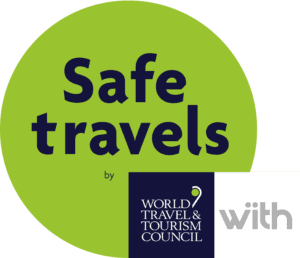 How to join?

Come & say "hi"
The first step is to schedule a call with our nomad. They are happy to have a chat with you to see if there's a magic spark. They can also answer any questions you may have about the journey.
Reserve your spot
If all goes well, you'll be invited to pay a deposit to reserve your seat for the journey. Further instructions and support will be provided to you by email.

Time to travel
You'll have a virtual group orientation with our nomad before your travel start date to ensure you're packed and prepared well. The only thing left to do will be to have the journey of a lifetime!
Your host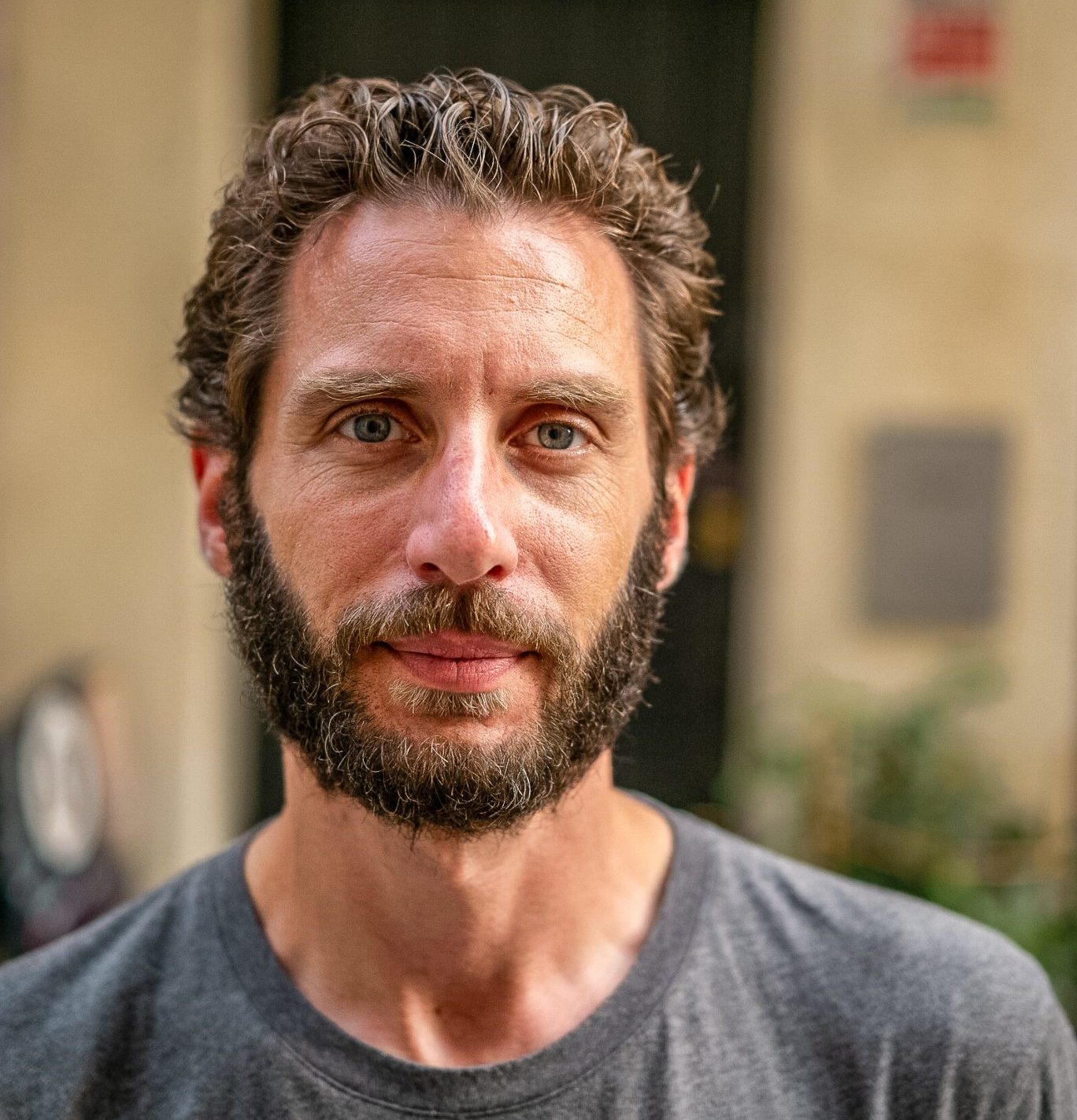 Anthony decided early on in life that he would always go one step farther. Not to see if the grass was greener on the other side, but to meet people living there and ask them about their life. For 26 years now, he has been constantly on the move, his own 2 feet taking him from one place to the next (walking is his ultimate favourite way of getting around).
With as much creativity as possible and from personal experiences of self-growth through travel, Anthony hopes he can guide you well on this journey and open up an abundance of possibilities for you.  There's nothing more he loves than meeting and interacting with people from all walks of life.