with Ammr Donia
Destination: Tanzania
Dates: Upon Request
Duration: 11 Days, 10 Nights
Challenge level: High
Price: from € 2,745
Early Bird: 5% off with code EBD5 if used before 25 Jul, limited number
Why join?
A challenging journey to summit Mt Kilimanjaro, the highest peak in Africa and one of the Seven Summits. This journey will give you the time and space to reflect on life, understand what you're capable of and reconnect with nature. The trek to the summit starts way before you begin the ascent—it's a journey of self-discovery from the time you commit until the moment you reach the top.
Highlight
We may either take the Rongai route or Marangu route, based on weather conditions and group activity level. The trek itself will take 8 days, which will be followed by a rewarding 3 day adventurous safari (which is an optional add-on) across the vast plains of Africa—offering the chance to see some of the largest masses of animals on Earth & some of the most endangered, running free & wild.
Itinerary
Day 1
Arrivals & Introductions
You will be greeted at Kilimanjaro International Airport (JRO) by Ammr. Your journey begins with a drive to Moshi, a group Welcome Dinner and an ice-breaking session to meet your mates for this special adventure, followed by an overnight stay at a hotel.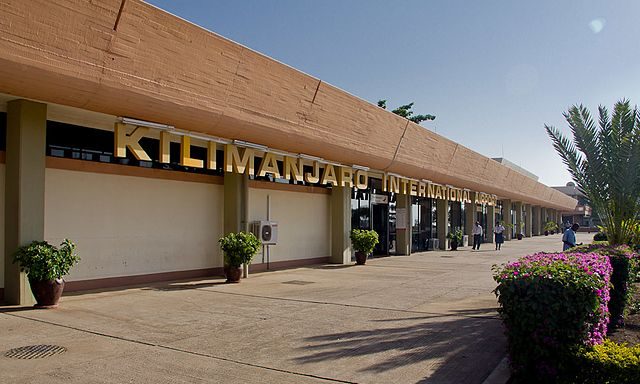 Day 2
Begin the Ascend
Your climb begins today! A private vehicle will take you to the trekking start point, which is approximately 3 hours away from the first campsite.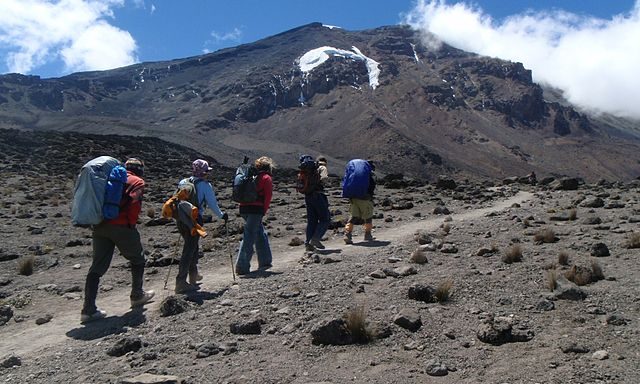 Day 3
Trek, Trek, Trek
Continue your trek, for approximately 6 hours, to the next camp.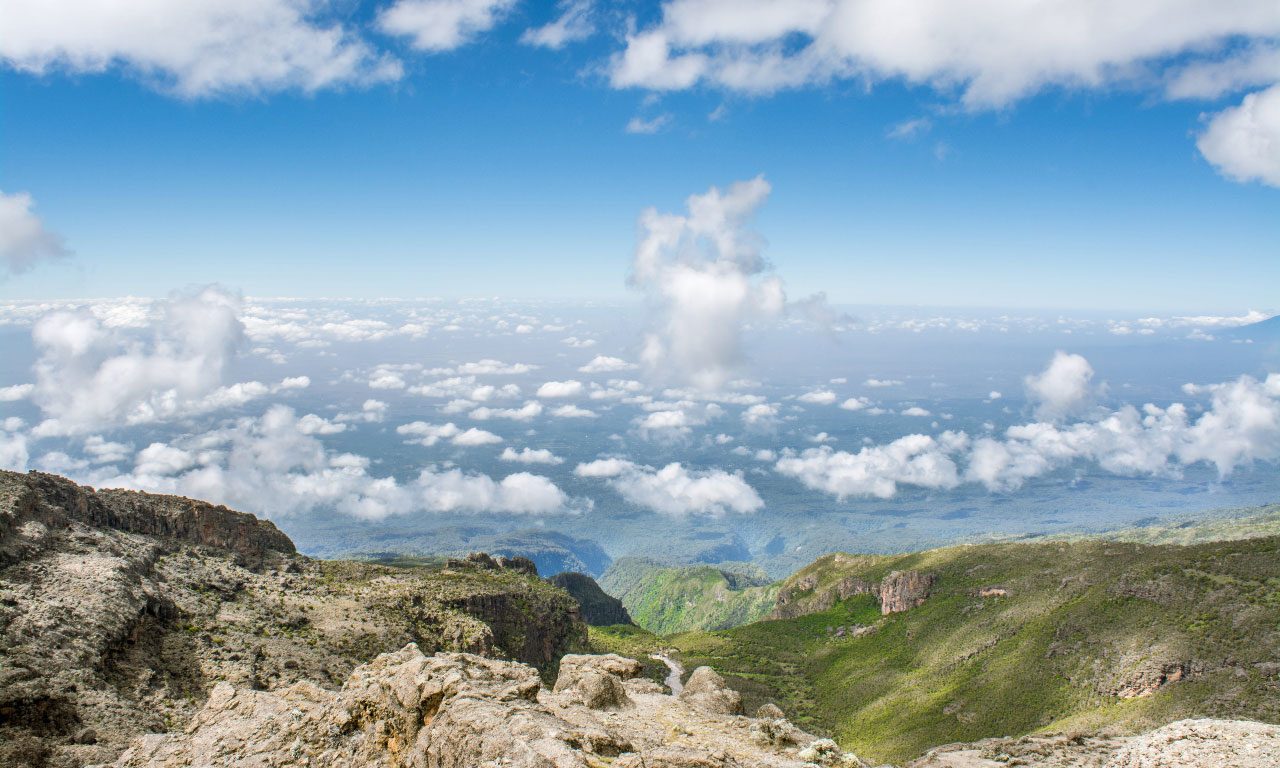 Day 4
More Trek
More trekking, for approximately 5 hours, till the next camp.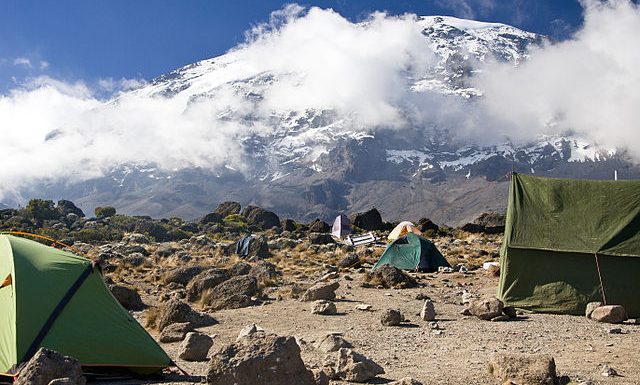 Day 5
Acclimatization Day
This day will be dedicated to giving your body a chance to recover and adjust to the new altitude; there will only be a short 3 hour trek on this day.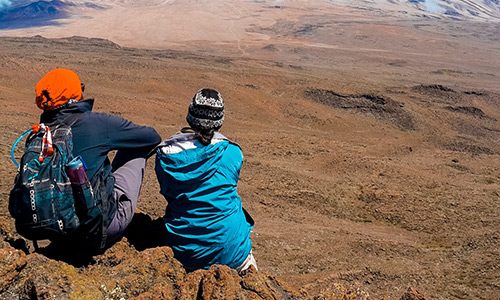 Day 6
Almost There
The day will begin with a 6 hour trek in the morning, followed by resting & fueling up for the remainder of the day. Preparations begin for the final Summit climb, that will take 9 hours starting just after midnight.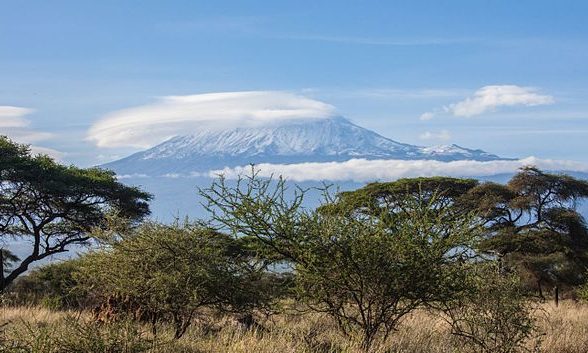 Day 7
The Zenith of Africa
You have made it to the top of Africa! And as we all know, what goes up must come down: you will begin your descent & trek downwards for 5 hours.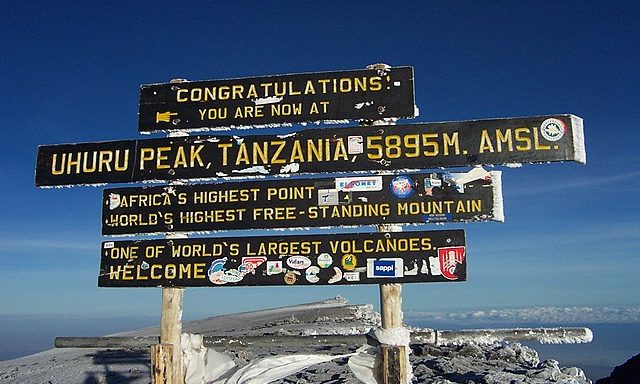 Day 8
Back to Reality
You will continue descending to the finish point for 8 hours. After a long week of trekking, it is now time to be driven to the national park, where you will spend the night in a nearby luxury hotel to get some well-deserved rest.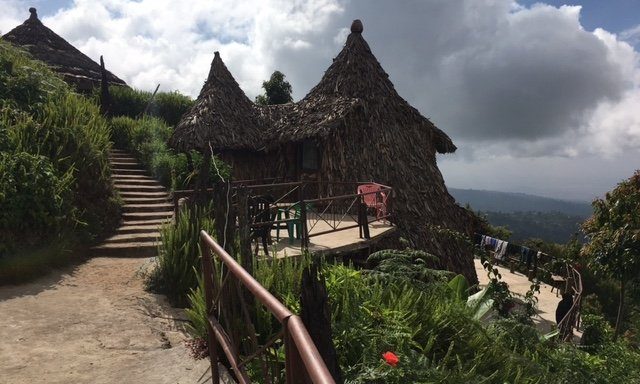 Day 9 & 10
Safari Game Drives
Explore Africa's majestic & diverse wildlife in the National Park while on a Safari Game Drive in 4x4s.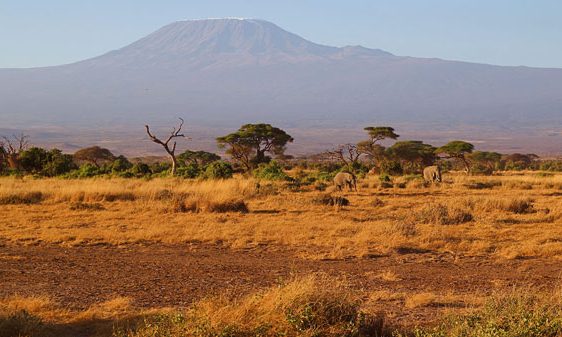 Day 11
Goodbyes are never easy
One last morning game drive, followed by departure to the airport.
Or, spend an extra night in Moshi before we transfer you to the airport the next morning.
Farewell and until we meet again!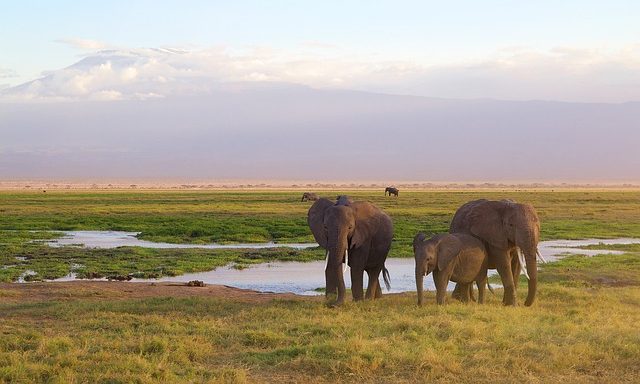 Inclusions
Night 1: a mid-range hotel in Moshi with standard shared twin room and a private bathroom. Single rooms can be requested at an additional cost
Nights 2 to 7: the accommodation will depend on the trail that will be taken
Mountain huts on Marangu route: dorm-type huts, range from 3 to 8 beds per hut with shared common facilities and toilets
Camping on Rongai route: each tent fits 1 – 3 pax
Nights 8 to 10: a Luxury Safari Lodge with standard shared twin room, a private bathroom and access to the swimming pool. Single rooms can be requested at an additional cost
Airport transfers & all other transportation, within the scope of the journey activities (in private vehicles & modified safari 4×4 jeeps)
All park fees, safari fees, government permits and taxes
24/7 in-country support by our experienced Nomad, plus a team of guide(s), porter(s), cook(s), driver(s)
Don't forget to double-check if you require a visa for Tanzania as per your nationality. If you are eligible for a visa on arrival, it will cost approx. $50
All travelers are recommended to obtain a suitable travel insurance that covers adventure travel. Get it now here
It is mandatory that you arrange to get this vaccination done with your local healthcare practitioner before your trip
Climbing gear & clothing*, camping tents, sleeping bags, etc.
*Recommendations on what to pack for this trip will be advised
Additional accommodation, additional activities and any other spending outside the proposed package
How to join?

Come & say "hi"
The first step is to schedule a call with our nomad. They are happy to have a chat with you to see if there's a magic spark. They can also answer any questions you may have about the journey.
Reserve your spot
If all goes well, you'll be invited to pay a deposit to reserve your seat for the journey. Further instructions and support will be provided to you by email.

Time to travel
You'll have a virtual group orientation with our nomad before your travel start date to ensure you're packed and prepared well. The only thing left to do will be to have the journey of a lifetime!
Your host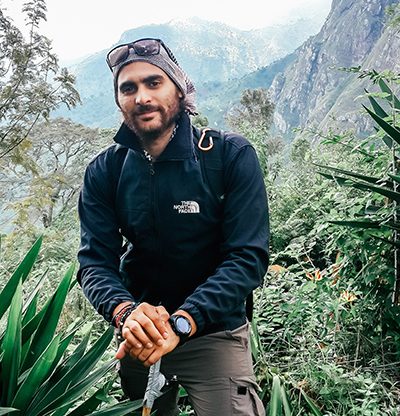 Ammr first found his drive to travel the world while visiting a friend in Phuket, Thailand for what he thought would be a 2 week trip. He ended up spending 2 months there training for Mixed Martial Arts and completely changing his lifestyle. Active adventure travel, reconnecting with nature and challenging himself further on every journey became his way of discovering the world.
Ammr has been to over 75 countries since and has climbed various summits in Asia, Europe and Africa, so be ready to hear fascinating stories about how addicted he is to mountains.
He is more than qualified to be leading this expedition to Kilimanjaro; all you need to do is commit and leave the rest to Ammr – he will be there every step of the way to assist with training, preparations, gear, wherever required.