Destination: Uganda
Duration: 7 Days, 6 Nights
Challenge level: Moderate
Starting price: $2240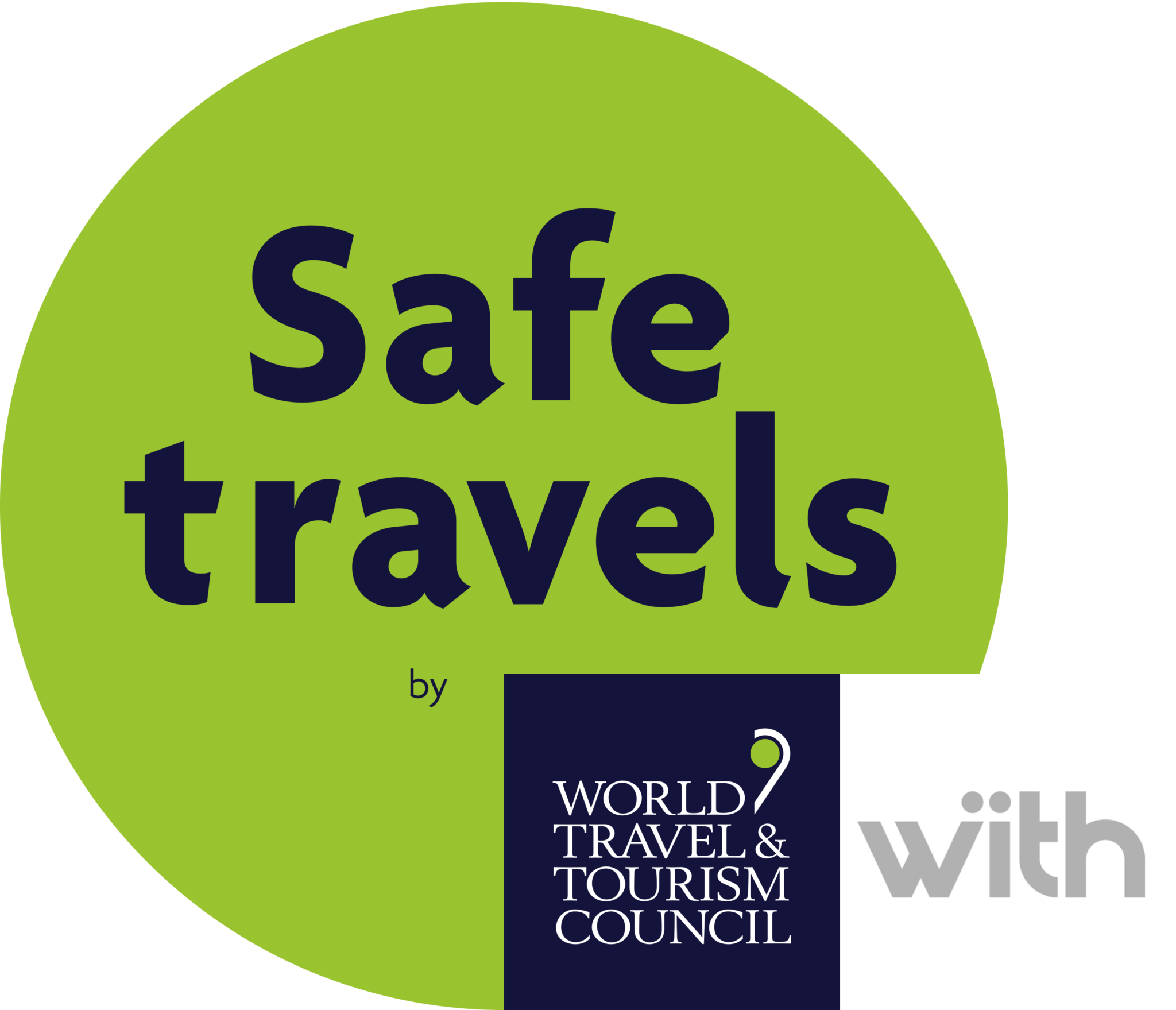 Journey Highlights
Game drive in Queen Elizabeth National Park
Boat ride on the Kazinga channel
Chimpanzee trekking in Kalinzo forest
Drive to where the real Equator line passes
Your Itinerary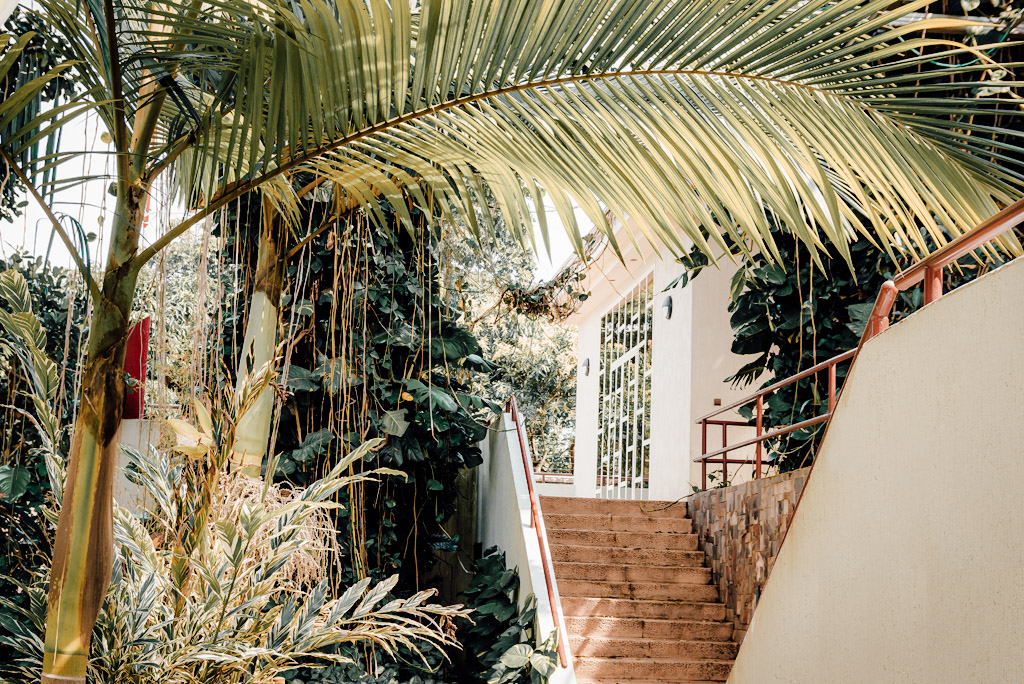 Day 1
Arrival in Entebbe
---
Welcome to Entebbe! Upon arriving at the airport, Agnes will be waiting for you after going through immigration. Meet & greet outside as we load your luggage onto the tourist van and transfer you to your hotel, which is about 15 min-20 min drive from the Entebbe Airport.
Day 1 / 7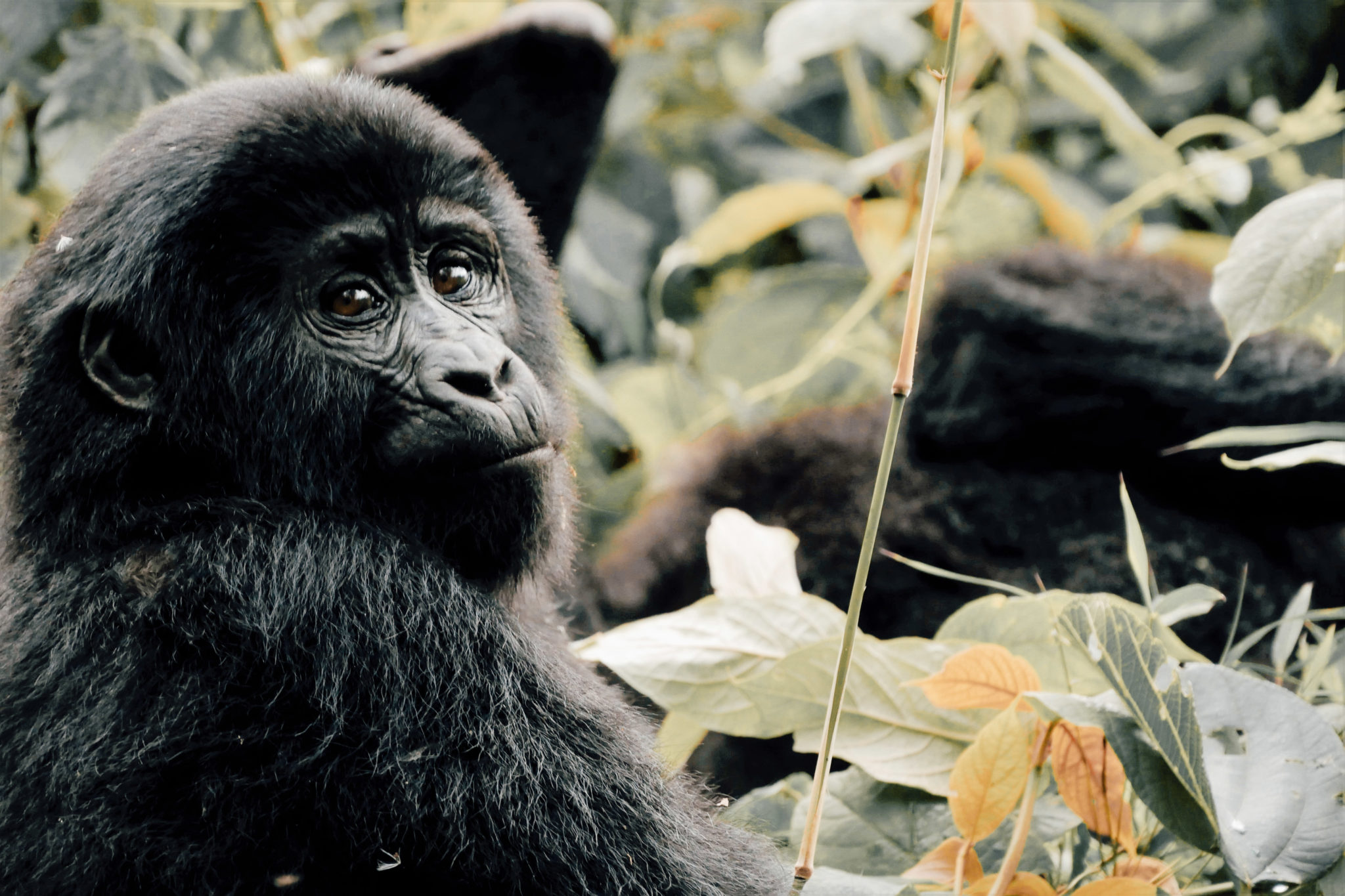 Day 2
Drive to Bwindi Impenetrable National Park
---
Wake up on your first morning in beautiful Uganda and have a fulfilling breakfast at 8 am. Then, get ready for the driver to pick you up and transfer you to Bwindi Impenetrable National Park. In the afternoon, we'll have a short stop at the Equator followed by another stopover in Mbarara town for a delicious local lunch.
As the evening nears, you'll be transferred to your new accommodation where you can enjoy a nice dinner to unwind and rest for the rest of the night.
Day 2 / 7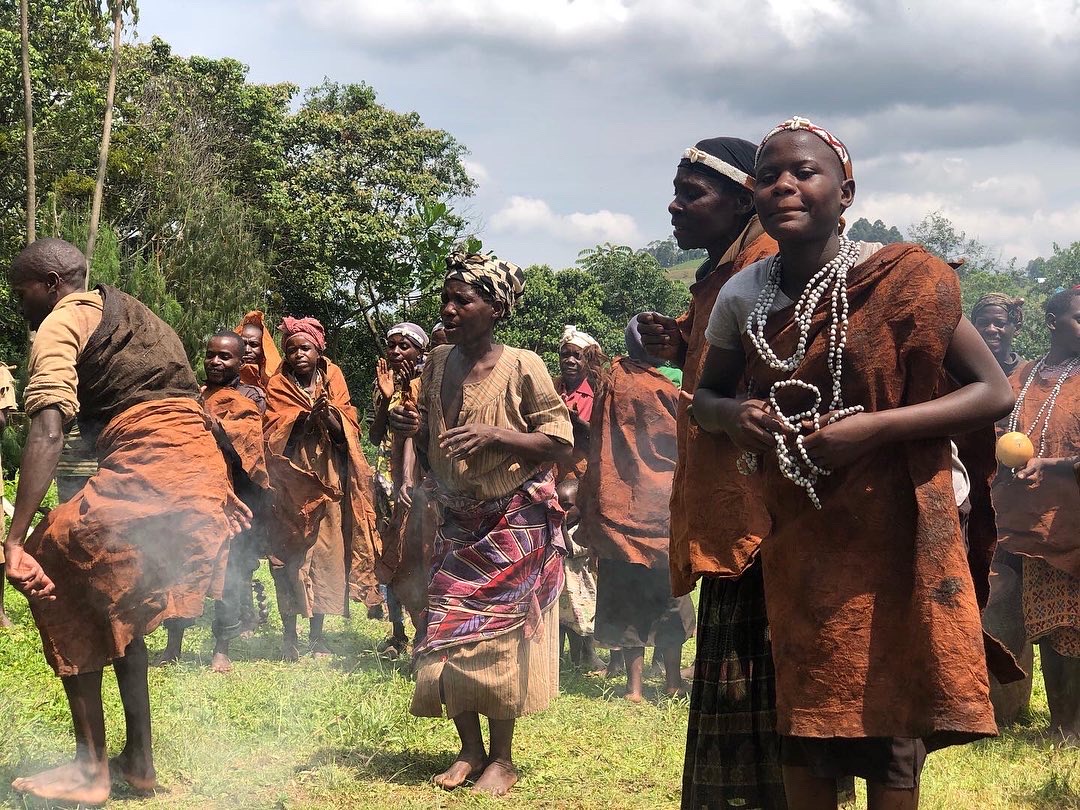 Day 3
Gorilla tracking & Batwa Pygmy cultural experience
---
Wake up early for an exciting day ahead! After a quick breakfast at 7 am, request for your packed lunch and get ready to be transferred to to the gorilla tracking briefing station with your guide. After experiencing the unique opportunity of sighting gorillas with expert trackers, head back to the lodge to freshen up and prepare next for your Batwa Pygmy cultural visit where you'll meet a unique and lively community of forest-dwellers. Our adventurous day ends by heading back again to our lodge, enjoying dinner and resting for more adventurous days to come.
Day 3 / 7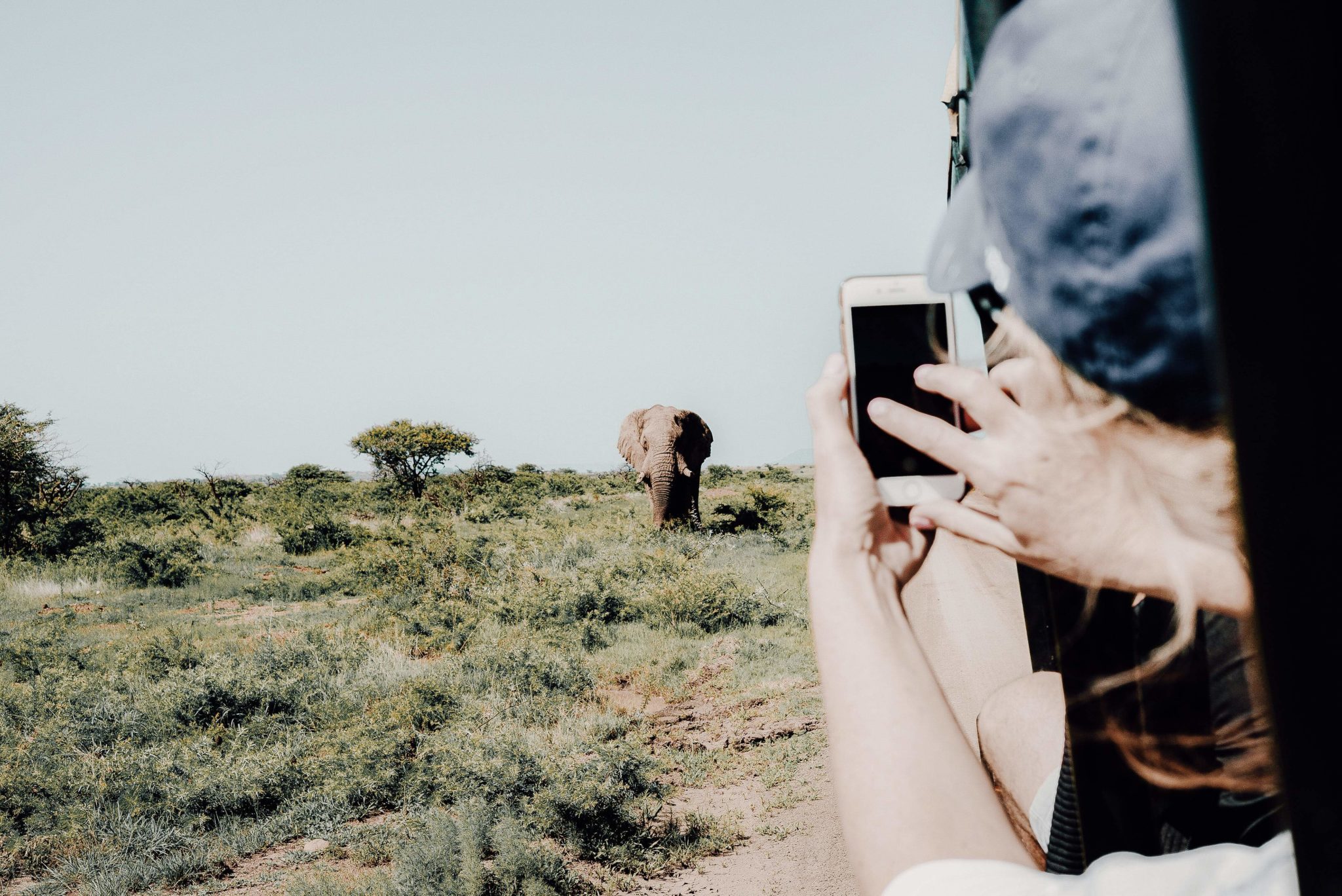 Day 4
Drive to Queen Elizabeth National Park
---
Following an early morning breakfast at 7 am, your driver will pick you up and head from Bwindi to Queen Elizabeth National Park, where you'll check into a new lodge, recharge with lunch.
You have the rest of the day free for yourself to enjoy the beautiful rustic and intimate lodge you'll be staying at, which is set in the beautiful surroundings of the Bunyaruguru great crater field in Uganda.
Day 4 / 7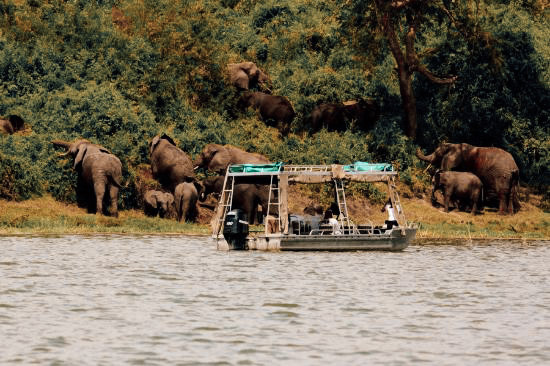 Day 5
Early morning game drive & boat trip
---
Now that you've rested a little since your last big adventure, time for another one! After a super early morning breakfast at 6 am, we'll head on to a game drive in Queen Elizabeth National Park for the day. In the afternoon, we'll go back to the lodge for lunch, followed by a boat ride on the Kazinga channel. This boat cruise is extremely rewarding and promises viewings of an interesting array of wildlife, including one of the largest population of hippos in the whole world.
Day 5 / 7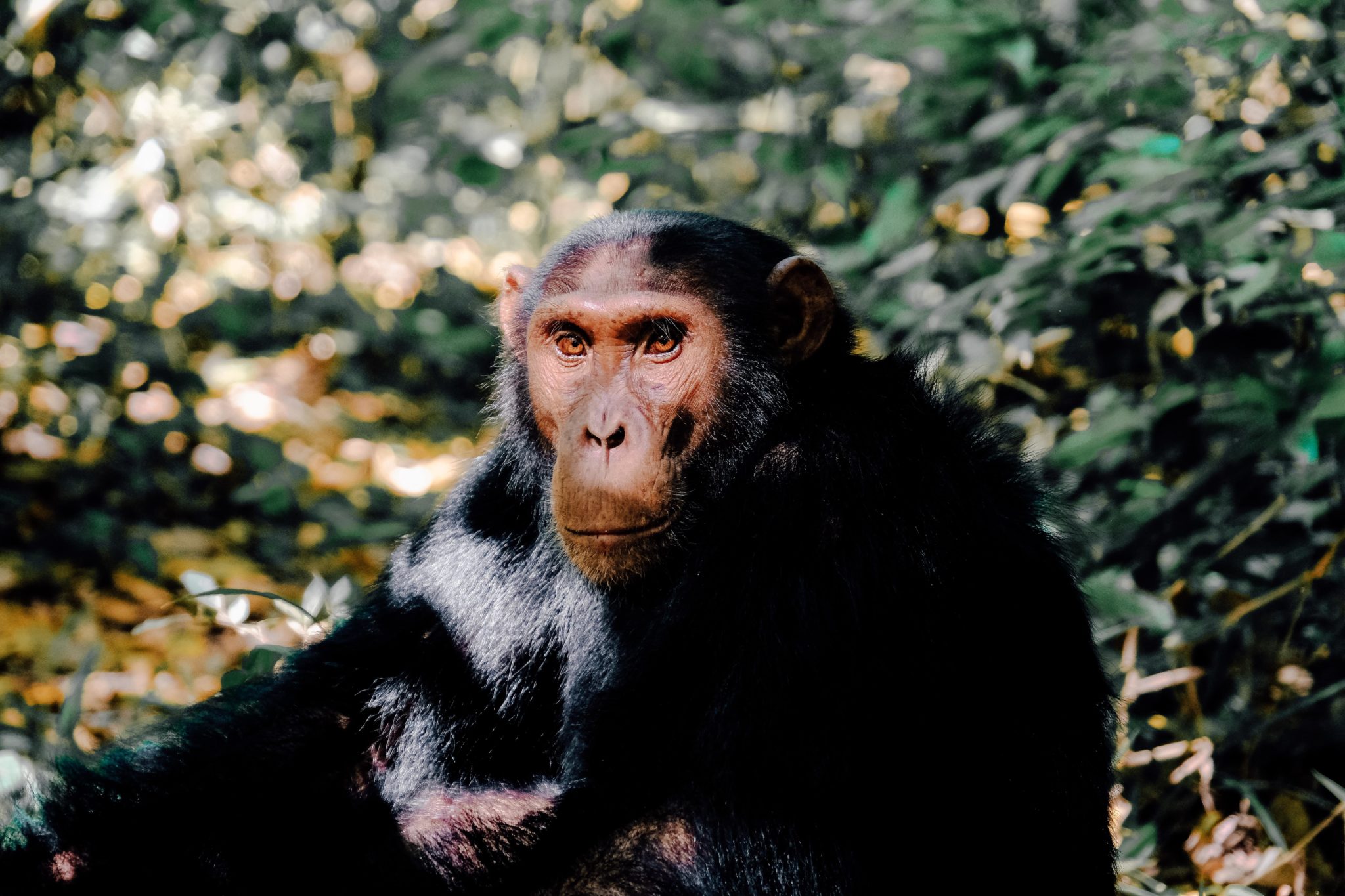 Day 6
Chimpanzee trekking & coffee tour
---
Catch an early morning breakfast then get ready for another adventure today: chimpanzee trekking in Kalinzo forest starting at 7 am. This forest reserve is home to a total of about 300 chimpanzees and a population of a myriad of other primates: baboons, blue monkeys, red-tailed colobus monkeys and more.
In the afternoon, we'll head back to the lodge to recharge with lunch, then go on a traditional coffee tour at a local community nearby.
Day 6 / 7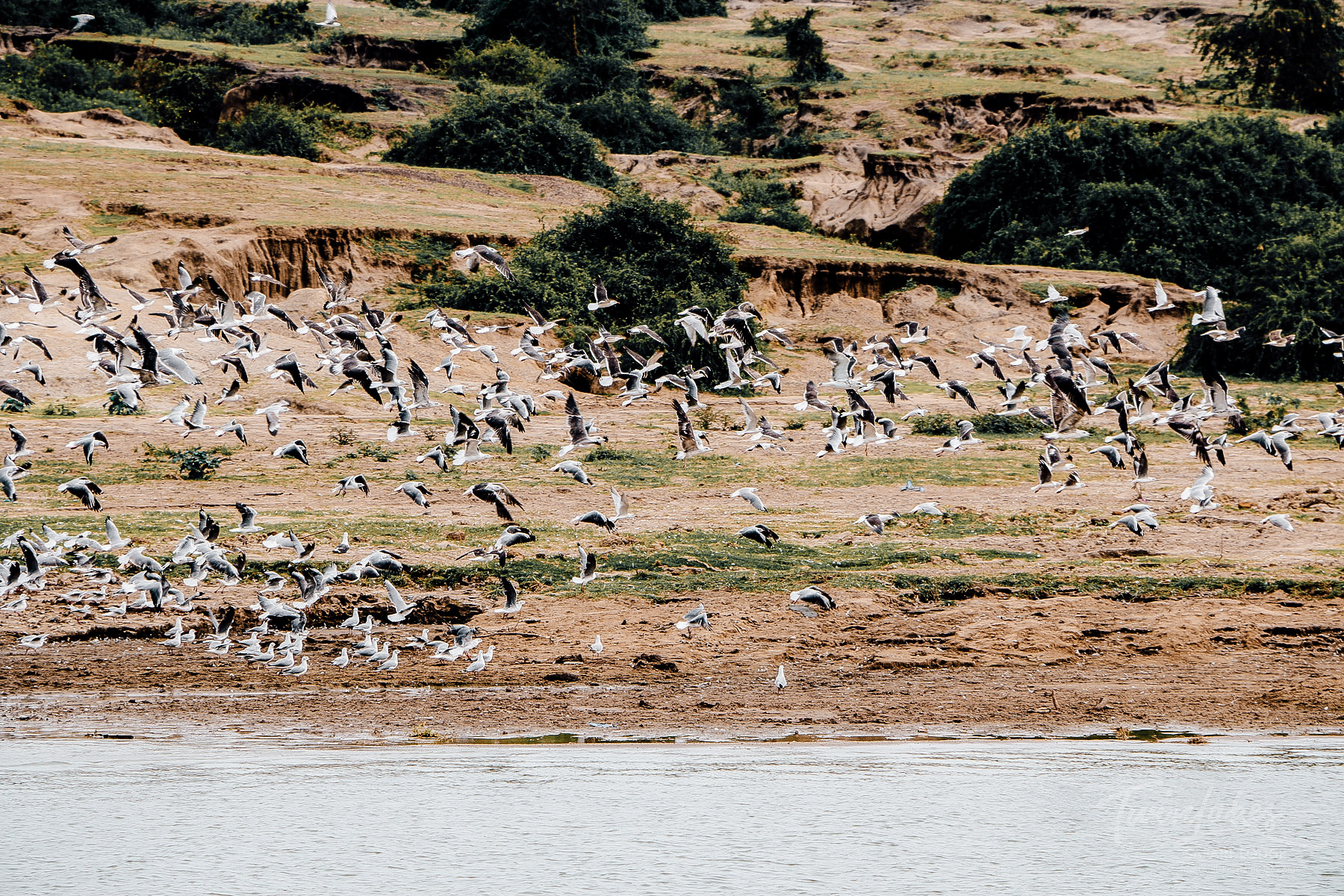 Day 7
Drive back to Entebbe
---
Your journey has, sadly, come to its bittersweet end. You'll spend your last morning fueling up with breakfast, then driving back to Entebbe via the Equator for some last views of beautiful Uganda. You'll be transferred to Entebbe international Airport in due time for your outbound flight. Farewell & we hope you take back fond memories with you.
Day 7 / 7
Wondering if this Journey is right for you?
This journey will give you the opportunity to visit and witness endangered mountain gorillas in their natural habitat. It's blended with an ultimate game viewing experience of a typical safari. The cherry on top is you'll get to meet local people, interact with them and learn so much about their culture. You'll have a chance to support this local community by purchasing some of their unique handmade products.
Your Inclusions
6 nights accommodation in lodges and hotels
---
Full-board with 6 breakfasts, 5 lunches and 6 dinners (excluding drinks)
---
Airport transfers and all local transfers mentioned in itinerary
---
Private 4×4 pup-up roof tourist van with expert local guide driver
---
All activities mentioned in itinerary, including park entry fees
---
We take care of all your reservations, you just pack your bags and enjoy your trip! 24/7 in-country support by local team and our remote team
---
Any extra accommodation, meal(s) and drink(s), transportation or activities not mentioned in itinerary. Also any extra spendings (Covid-19 PCR test, tips, souvenirs, telephones, etc.)​
Important Information
We recommend having a read-through of the itinerary above thoroughly, and getting in touch if you have specific questions.
Please note that itinerary details are subject to change due to unfavourable weather, local developments or other circumstances beyond our control. Our Nomad will ensure to minimize the effects of these changes on your experience, and they will keep you promptly updated.
An important reminder while visiting all natural sites: as responsible travelers, we ask that you tread carefully so as not to disrupt the wildlife, rich flora and fauna.
With has received the WTTC's Safe Travels stamp, which provides travelers with assurance that we are implementing globally standardised health and hygiene protocols to ensure safer travels during post-Covid 19 era. We're also committed to and actively incorporating the ATTA's health and safety practices.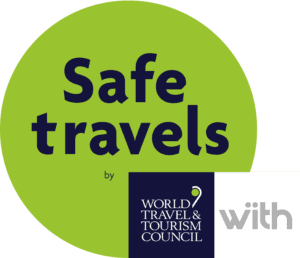 Your Journey Designer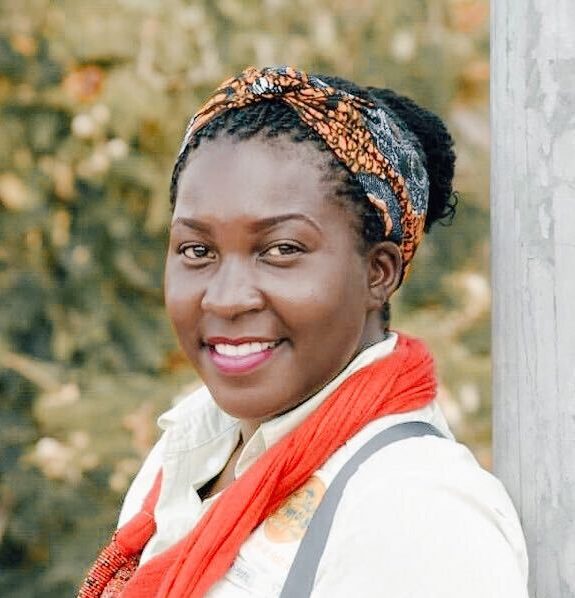 Agnes comes from a land where nature, wildlife and man live as one – Uganda. She has always been passionate about the conservation of this land (and the rest of East Africa) and has spent a large part of her life working in its tourism industry, creating unique packages for foreign travelers to ensure they come out with an unforgettable experience. She is a firm believer that through tourism, one can reach out and empower the local populace.
Other journeys you might like
Crafted to inspire you. Each one is 100% customizable. Your preferences, your budget, your dates!