Destination: Egypt
Duration: 4 Days 5 Nights
Challenge level: Light
Starting price: $500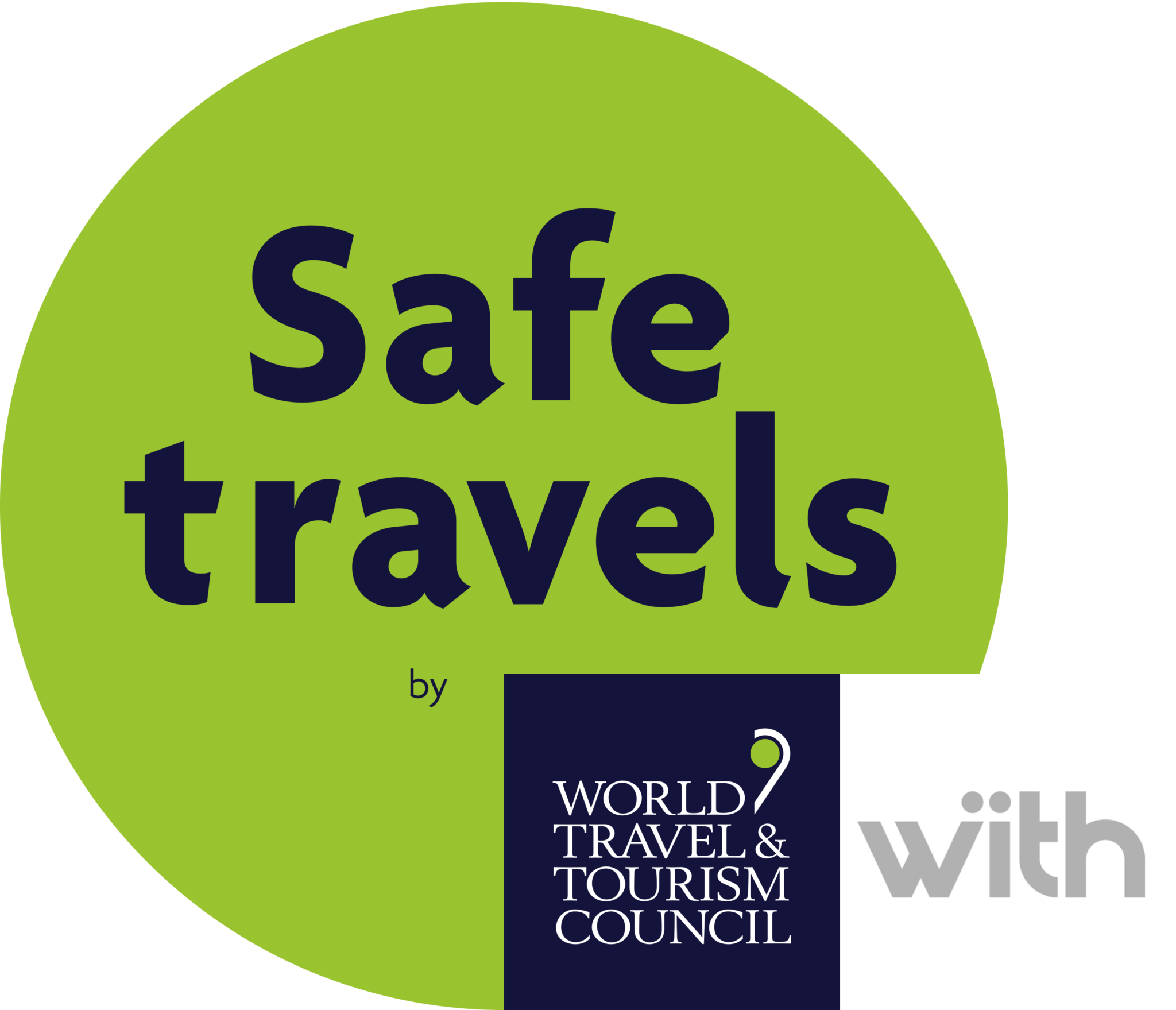 Journey Highlights
Heal your Body as you Float in the Salt Lakes
Breathtaking Sunset View at Fatnas Island
Get Away From Civilization with a Desert Safari & Camping
Your Itinerary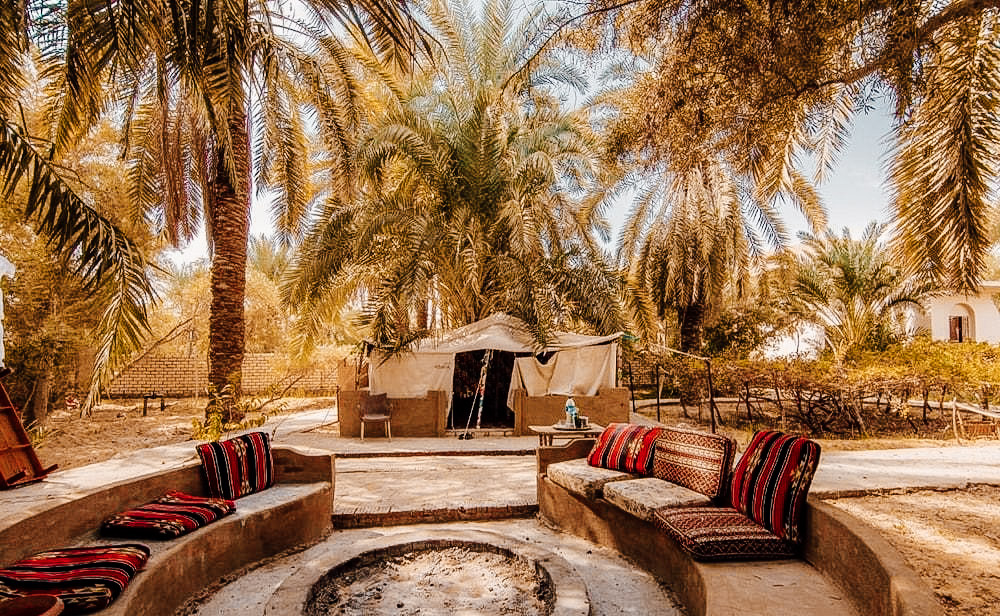 Day 1
Explore the traditions of the Shali village
---
The day you arrive, you'll get settled into a Siwan-style hotel with access to both natural hot and cold springs. You'll enjoy breakfast on a rooftop overlooking the old Shali village with a delicious traditional breakfast of falafel, pita, foul mudammas, eggs, hummus, white cheese, tomatoes, tea, or Turkish coffee.
Around the mud-brick fortresses, windy dirt stairways, and organic towers, are small bustling streets filled with action: donkey carts, tuk-tuks, motorbikes, bustling souks with incredible textiles, and cafes on every corner.
Day 1 / 4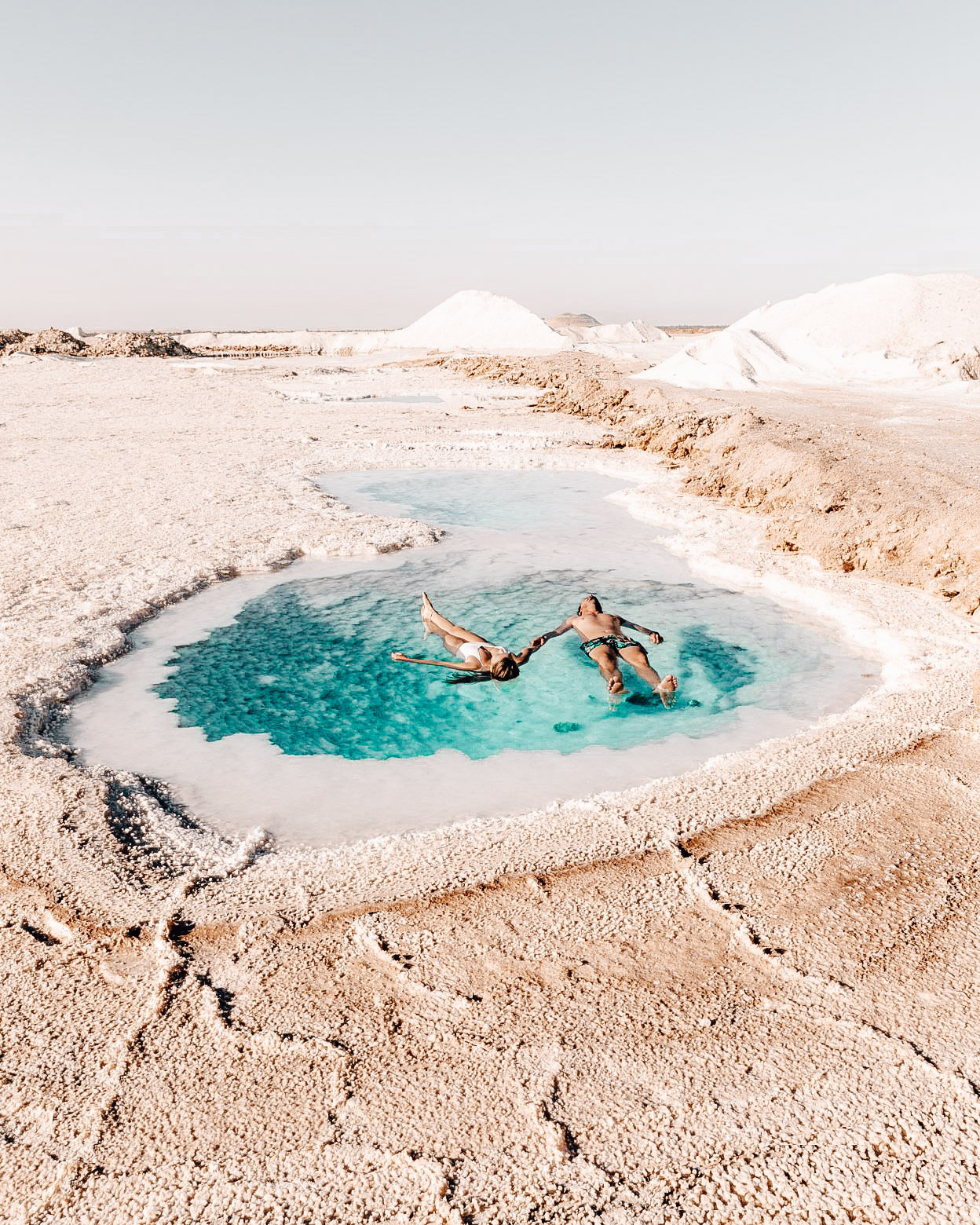 Day 2
Floating around Siwa
---
You'll wake up early, have breakfast in the old village, and take a trip to the natural salt lakes. There you'll float effortlessly, basking in the meditative beauty of the pools while absorbing the healing benefits of the salt. Your guide will bring you back to shower off the salt, and you'll spend the evening having dinner at a nearby mountain camp with live Siwan music and a campfire. 
Day 2 / 4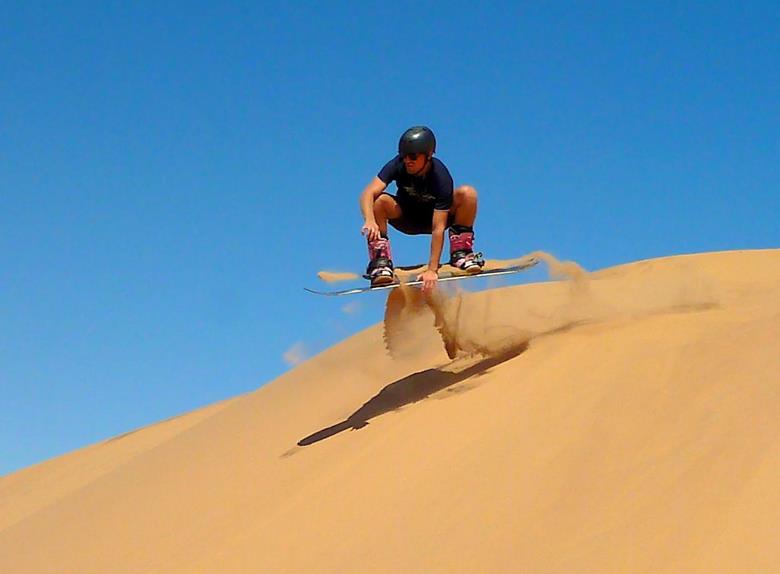 Day 3
A day in the desert
---
You'll take a safari through the desert in 4-by-4 jeeps where you can sandboard, see whale remnants, and dip in a hot and cold spring. You'll go to Fatnas Island to watch the sunset, and eat a delicious Siwan meal of molokhaya soup, Chicken cooked underground, rice, and fresh salad.
Day 3 / 4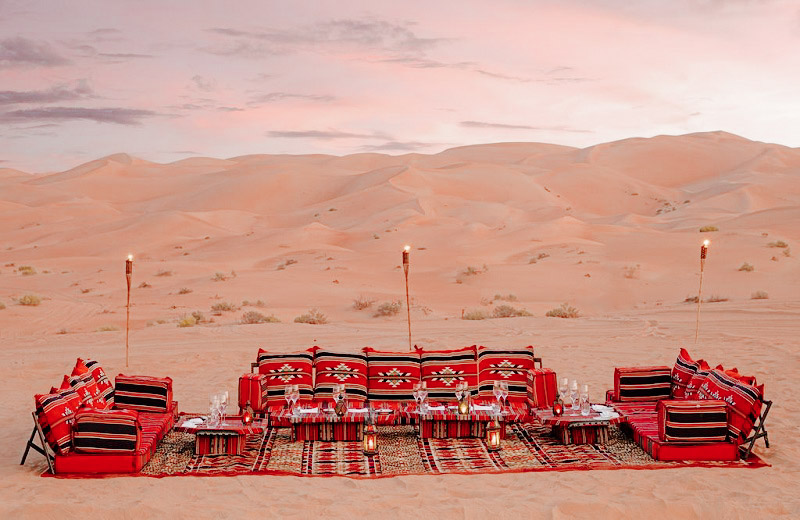 Day 4
Living life like a Bedouin
---
You'll spend the day wandering around the old city or visiting the Temple of the Oracle nearby, and in the evening, you'll be taken to a camping spot in the middle of the desert where you'll drink Bedouin tea, sit around a campfire, listen to live traditional music, and gaze at the endless stars above before wake up to a magnificent sunrise over endless desert dunes.
This is your last night in the desert so make it count. Tomorrow you will journey back to Alexandria or Cairo to catch your flight back home.
Day 4 / 4
Wondering if this Journey is right for you?
This trip is for someone who want to experience the true magic of Egypt, which is hidden in the middle of the Sahara. You'll journey off the beaten path to an extraordinary desert oasis that is truly one of Egypt's most underrated destinations– Siwa. This small, somewhat isolated town 50km from the eastern border of Libya, is home to some of the most enriching and well-preserved traditions of the indigenous North African tribe, also known as Berbers.You will have to endure a 10-hour-long night bus ride through the desert, but once you get there, you'll be completely blown away and you honestly might never want to leave!
Your Inclusions
4 Nights in Siwan resort style hotel, 1 night camping in the desert
---
4 Breakfasts, 4 Lunches, and 3 Dinners
---
Airport transfers and all local transfers mentioned in itinerary
---
All activities mentioned in itinerary, including park entry fees
---
We take care of all your reservations, you just pack your bags and enjoy your trip! 24/7 in-country support by local team and our remote team
---
Any extra accommodation, meal(s) and drink(s), transportation or activities not mentioned in itinerary. Also any extra spendings (Covid-19 PCR test, tips, souvenirs, telephones, etc.)​
Important Information
We recommend having a read-through of the itinerary above thoroughly, and getting in touch if you have specific questions.
Please note that itinerary details are subject to change due to unfavourable weather, local developments or other circumstances beyond our control. Our Travel Planner will ensure to minimize the effects of these changes on your experience, and they will keep you promptly updated.
An important reminder while visiting all natural sites: as responsible travelers, we ask that you tread carefully so as not to disrupt the wildlife, rich flora and fauna.
With has received the WTTC's Safe Travels stamp, which provides travelers with assurance that we are implementing globally standardised health and hygiene protocols to ensure safer travels during post-Covid 19 era. We're also committed to and actively incorporating the ATTA's health and safety practices.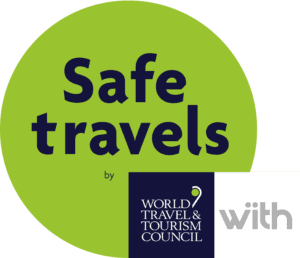 Your Travel Planner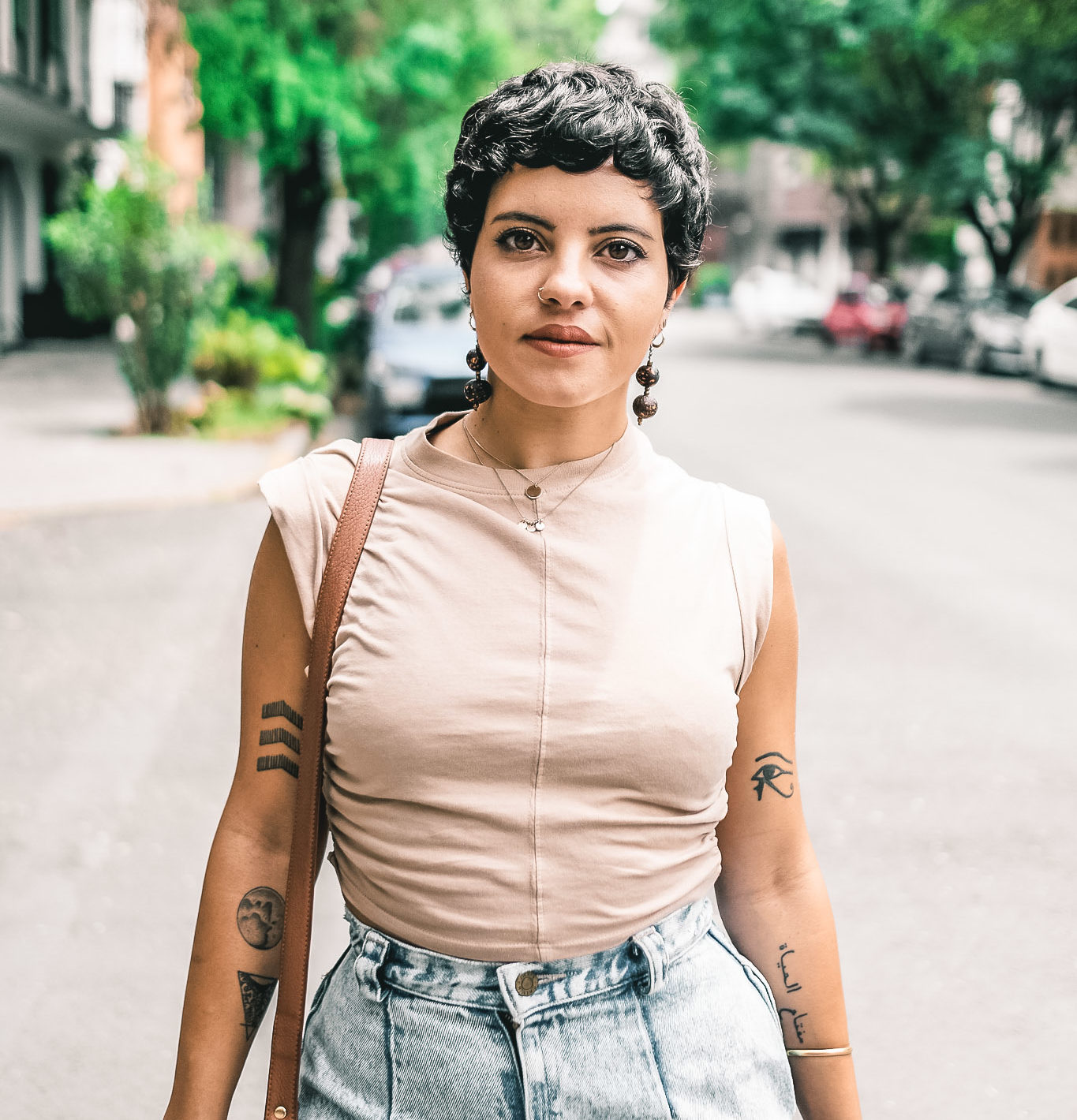 Monica is an Egyptian-American born with a taste for adventure. She uprooted her life and moved overseas in 2018 where she was based in Cairo, Egypt. From solo traveling through Europe to desert camping in the Sahara to living & co-working on the coastal beaches of Mexico, She feels fortunate to have found home all over the world.
Other Journeys you might like
Curated to inspire you. Each one is 100% customizable. Your preferences, your budget, your dates!