with Ammr Donia
Destination: Saudi Arabia
Dates: Upon Request
Duration: 3 Days
Challenge level: Low
Price: € 360
Early Bird: 5% off with code EBD5 if used before 25 Jul, limited number
Why join?
Take a break from your busy weekly routine, slow down time and reconnect with nature under the stars in the rocky desert of Riyadh. Come meet like-minded explorers on this weekend road trip towards the 300 meter cliffs of the Edge of the World for a real desert experience. Let's share culinary experiences and cook together, play some games, hang out and capture extraordinary moments together.
Bring your camera and capture a geographic wonder, and grab your hiking boots to join us for a hike at the Edge of the World, located in the heart of Saudi Arabia. The cliffs rise dramatically from the edge of the desert overlooking an overwhelming valley where an ocean once existed under the stars. It is said that Noah once sailed through here. Sit back, relax and enjoy the ride, or bring your own 4×4 and follow us there!
Highlights
Roadtrip, photohike (with photoshoot instructional), photo walks, recording time-lapses, discovering caves, outdoor cooking and BBQ nights around the campfire, desert camping overnight and stargazing
Itinerary
Day 1
Driving to the desert
Group to gather at Mercado Mall by 8 am. The beautiful drive to the Edge of the World takes about 6-8 hrs. Once we arrive, we will start setting up camp to settle in for the night at the desert.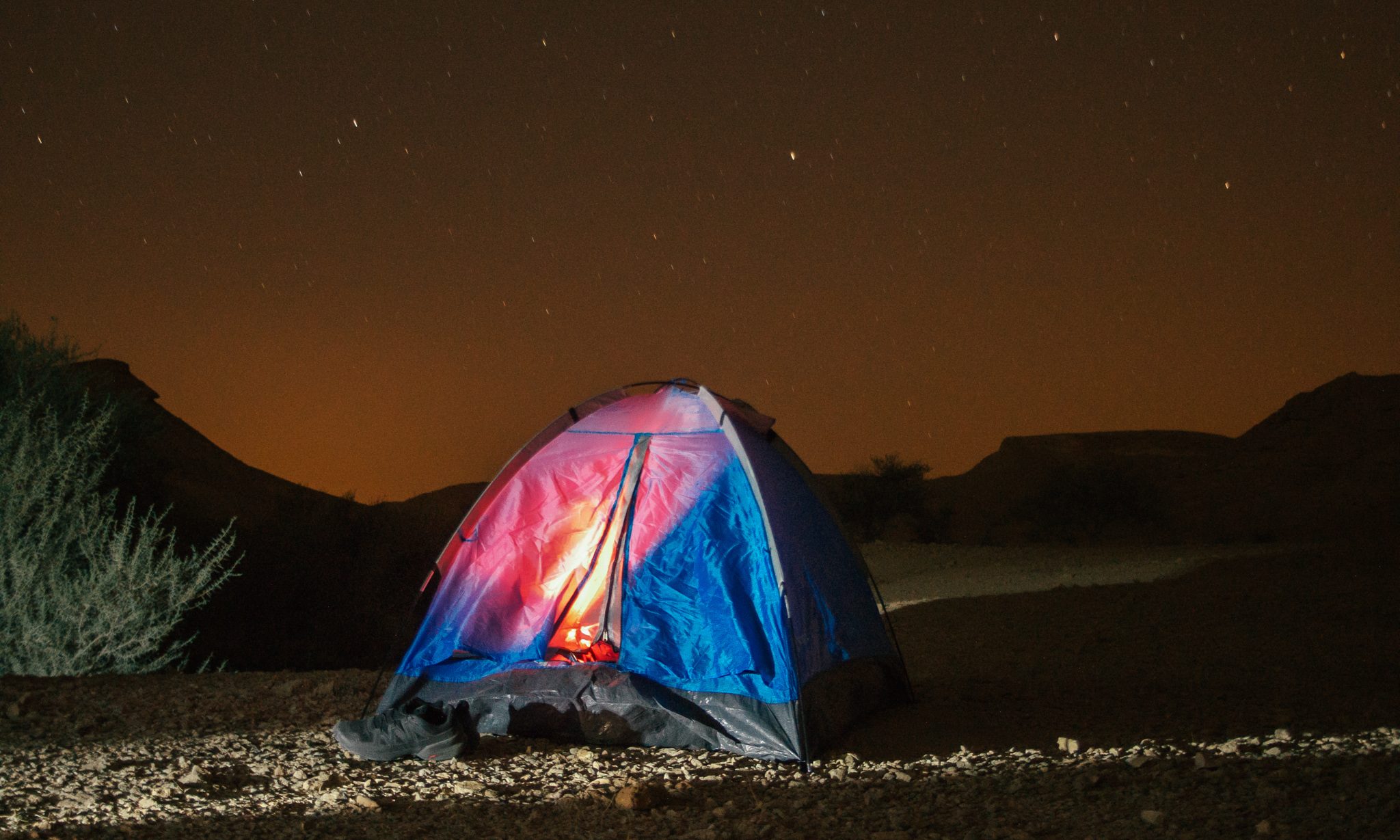 Day 2
Photography & cooking
We'll begin the morning early by watching the spectacular sunrise and documenting it in photographs at the Edge of the World. After cooking our own breakfast at the desert, we'll hike to a hidden cave and explore it, before heading back to camp for sunset. We'll spend the rest of the evening around the campfire making delicious bbq, playing some fun games & stargazing into the night.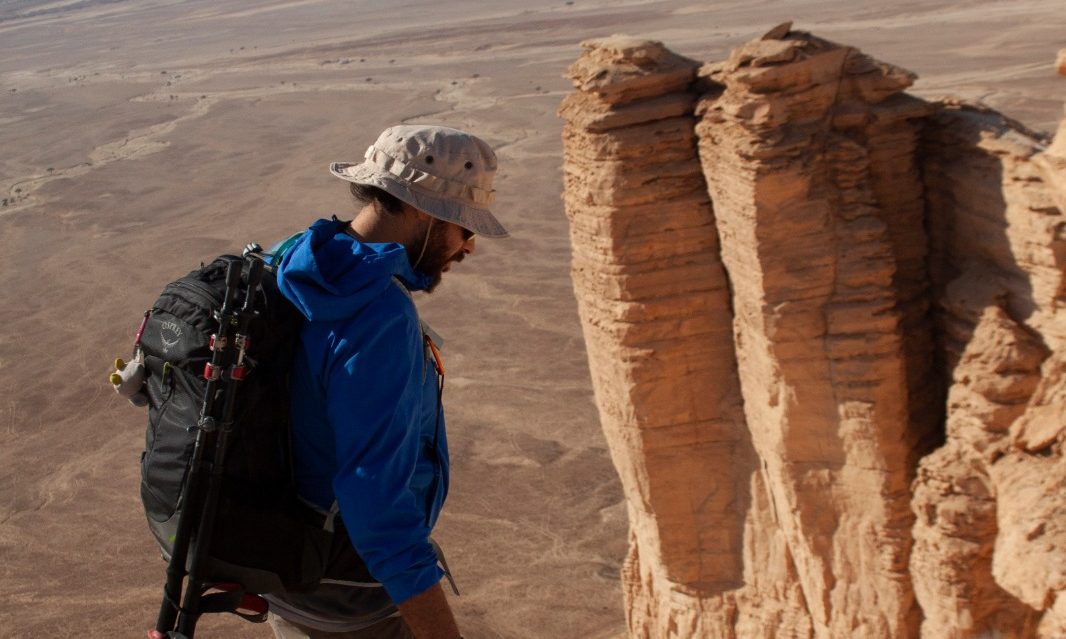 Day 3
Saying goodbye
We'll begin the morning early once again by catching yet another magnificent sunrise, followed by breakfast and finally the drive back to Bahrain.
Farewell, and until we meet again!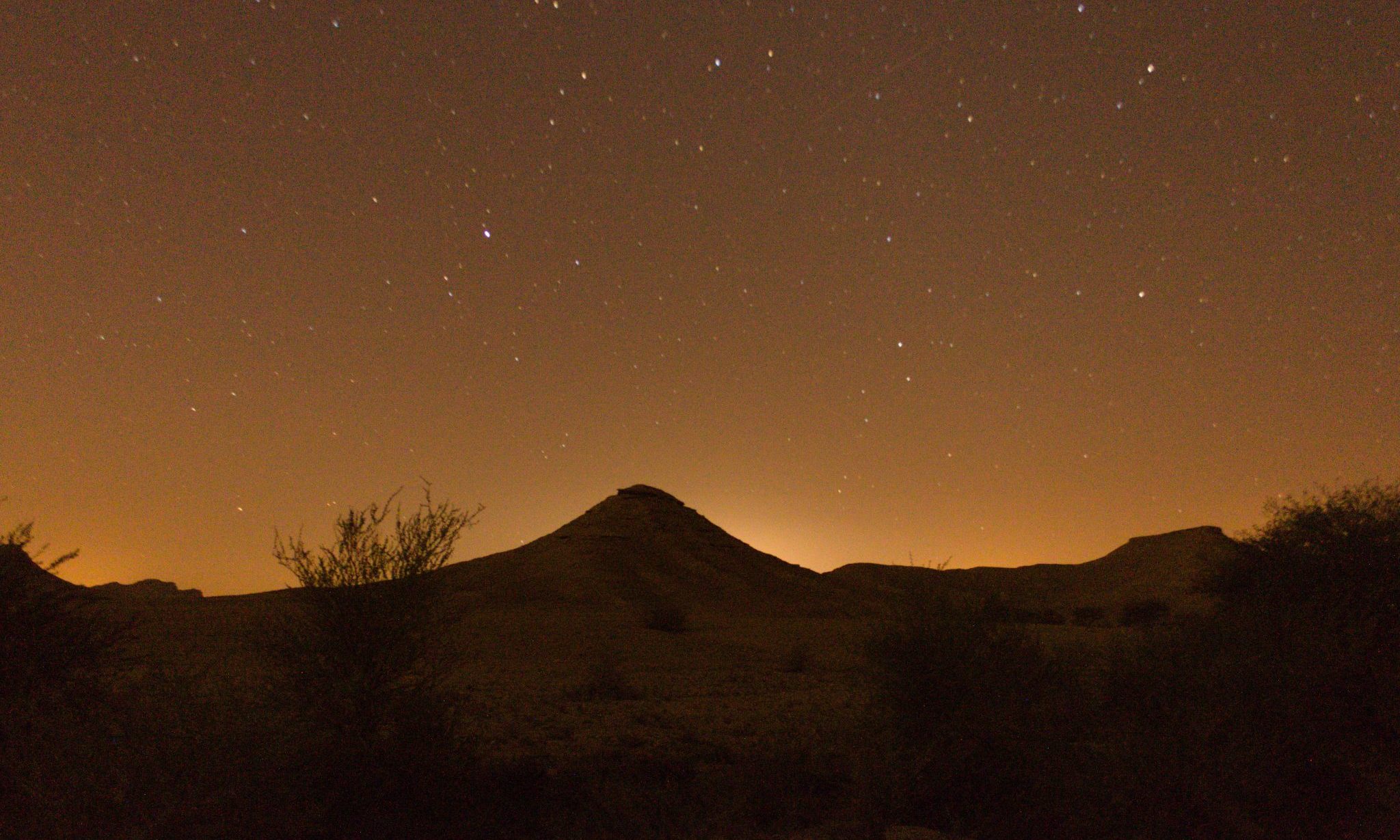 Inclusions
Camping tents and mats will be provided for an outdoor experience in the desert
4×4 from Bahrain to the Edge of the World, and back*If you're bringing your own 4×4, use discount code OWN4X4 on check-out for USD 80 off!
All mentioned activities, entry fees, government permits and taxes
All meals and beverages will be provided at the Edge of the World
24/7 in-country support by our dedicated Nomad, driver and guide
International / Domestic flights
Don't forget to double-check if you require a visa as per your nationality
Personal & additional expenditures
Own groceries, additional meals and beverages outside the desert, additional activities and any other spending outside the proposed package
How to join?

Come & say "hi"
The first step is to schedule a call with our nomad. They are happy to have a chat with you to see if there's a magic spark. They can also answer any questions you may have about the journey.
Reserve your spot
If all goes well, you'll be invited to pay a deposit to reserve your seat for the journey. Further instructions and support will be provided to you by email.

Time to travel
You'll have a virtual group orientation with our nomad before your travel start date to ensure you're packed and prepared well. The only thing left to do will be to have the journey of a lifetime!
Your host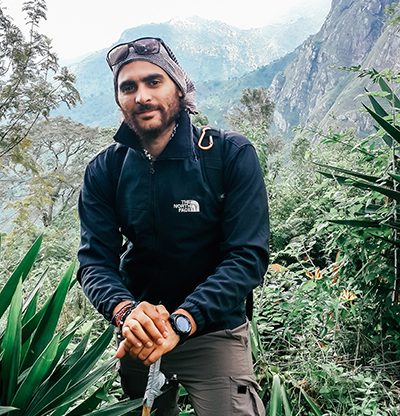 Ammr first found his drive to travel the world while visiting a friend in Phuket, Thailand for what he thought would be a 2 week trip. He ended up spending 2 months there training for Mixed Martial Arts and completely changing his lifestyle. Active adventure travel, reconnecting with nature and challenging himself further on every journey became his way of discovering the world.
Ammr has been to over 75 countries since and has climbed various summits in Asia, Europe and Africa, so be ready to hear fascinating stories about how addicted he is to mountains.