by Jack Emery
Destination: Costa Rica
Duration: 10 Days, 9 Nights
Challenge level: Moderate
Starting price: $1950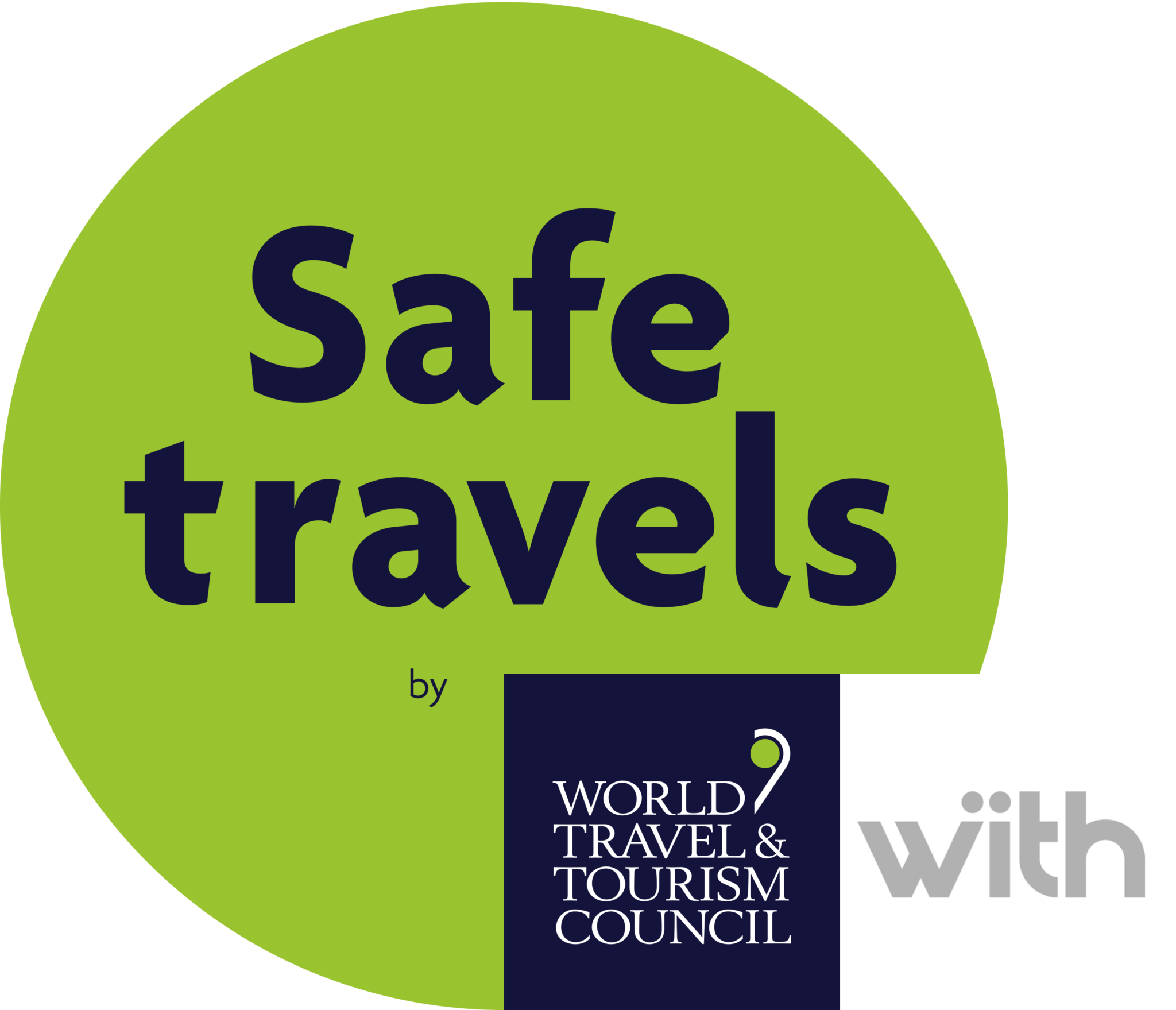 Journey Highlights
Try to spot as much of the diverse wildlife as possible, from sleepy sloths to poisonous dart frogs

Try local and traditional produce, such as the exotic cas fruit or gallo pinto

Explore the waterways of Tortuguero, the blue lagoon of Rio Celeste & more

Relax on the beach and relish beautiful sunsets
Your Itinerary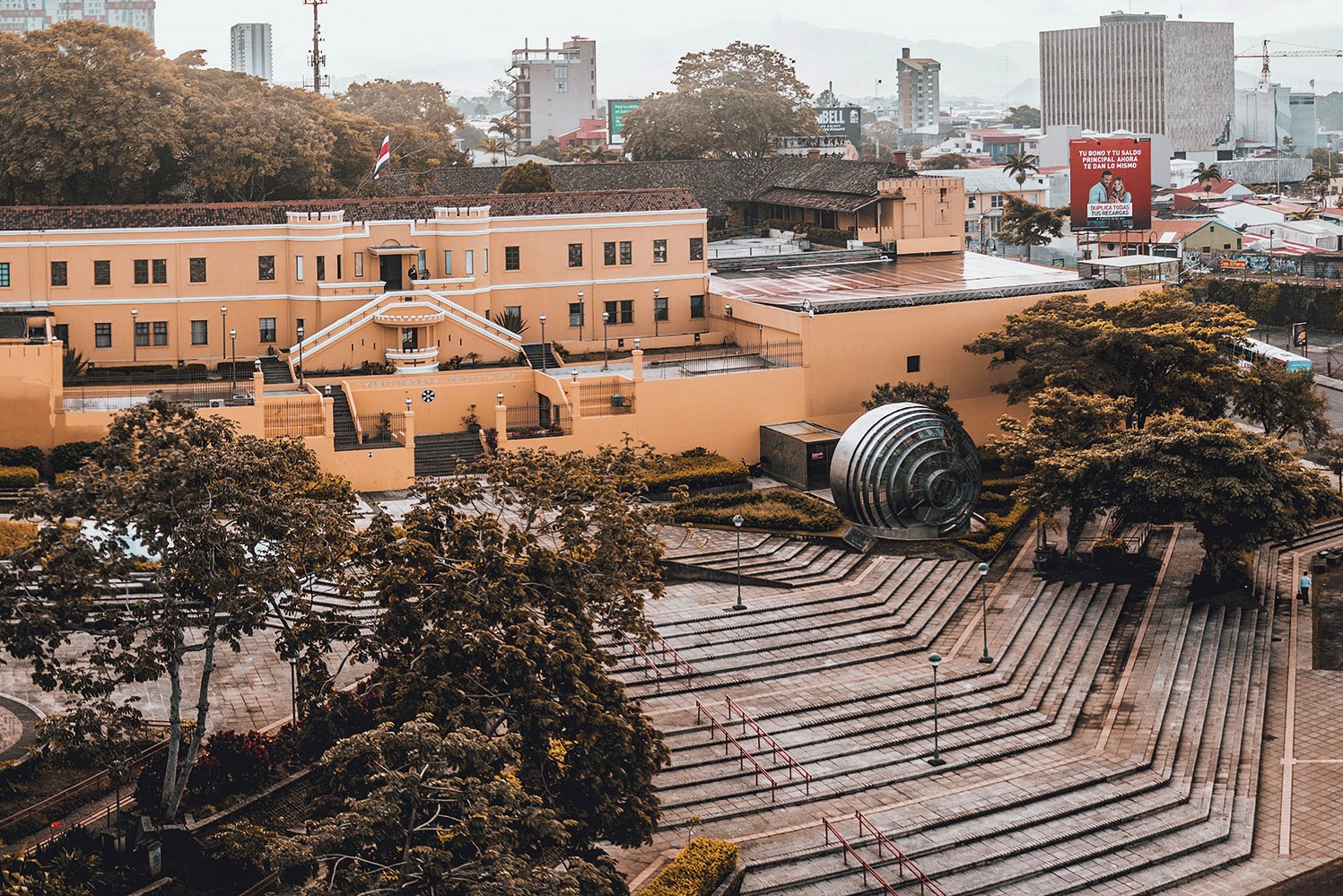 Day 1
Bienvenidos a Costa Rica! 
---
After arriving at Juan Santamaria International Airport, you'll be transferred to your place of stay in the capital of San Jose. You'll be staying at Selina hostel, which sits on the edge of a historic neighbourhood and is surrounded by unique architecture. An upgrade to a single room is possible for a small additional cost.
Depending on your time of arrival, you may have the chance to explore the city, including the Jade Museum or National Museum of Costa Rica. Either order dinner from your hostel, or try one of the many restaurants in the city. I would advise getting lots of rest, as the remainder of the journey will be jam packed with adventures.
Day 1 / 10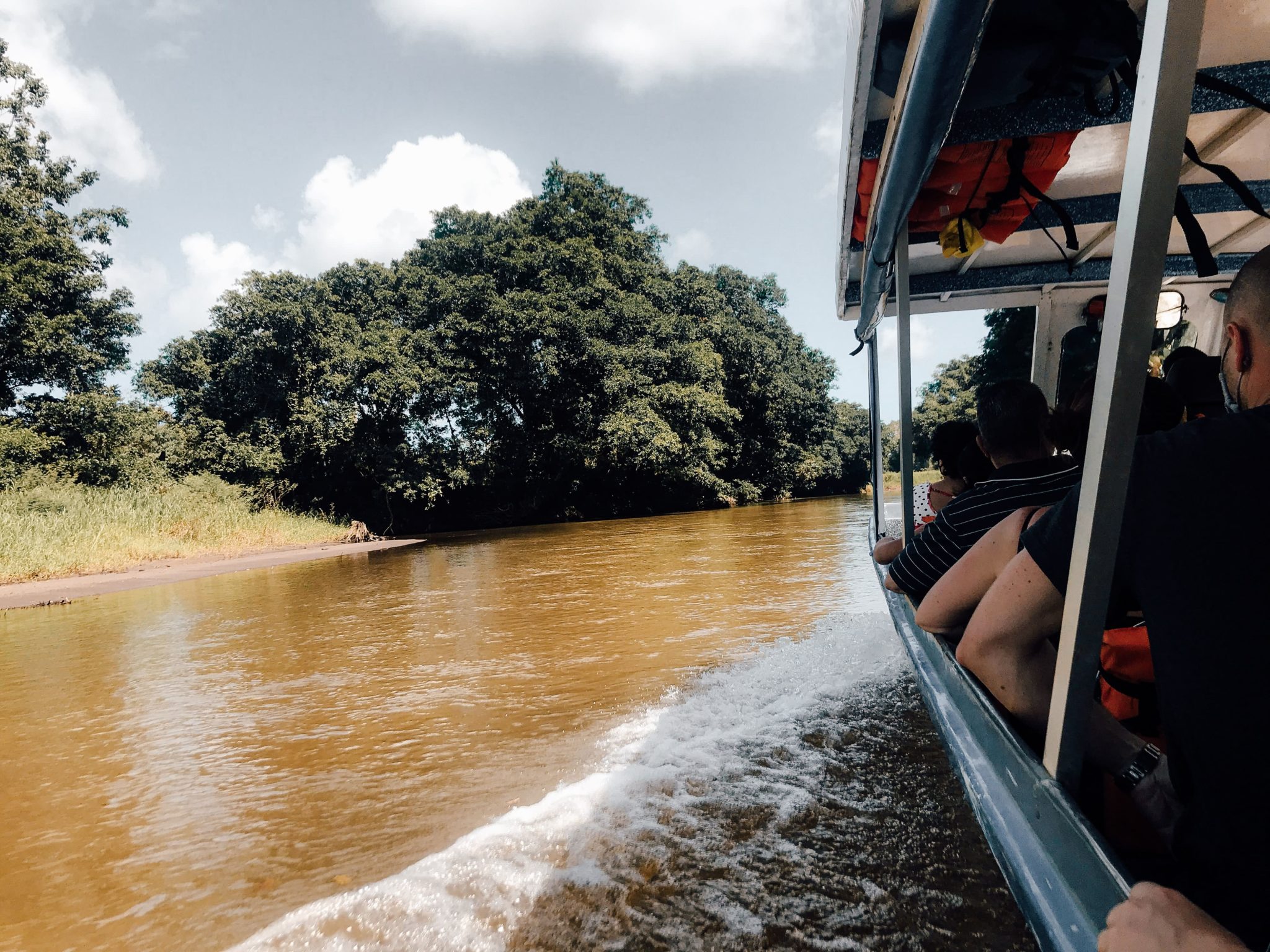 Day 2
Day Adventures in Tortuguero
---
After an early start, you'll be driven to the Eastern province of Limon through Braulio Carrillo National Park. We can stop for breakfast along the way. Next, you'll catch a boat from La Pavona to the town of Tortuguero. This'll be your first opportunity to spot wildlife along the famous canals of the "Amazon of Costa Rica", from monkeys to crocodiles to birds. 
You'll have the rest of the day to explore the town at leisure. With no cars found here, Tortuguero is a step back in time. At night, you'll rest at a beautiful hotel offering views of the Caribbean from the terrace.
Day 2 / 10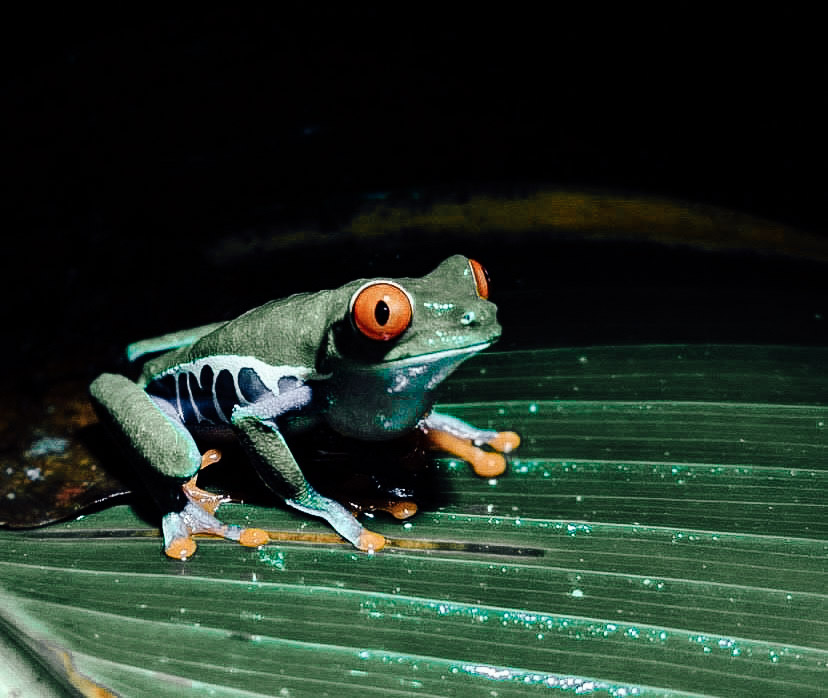 Day 3
Night Adventures in Tortuguero
---
Embrace the natural beauty Tortuguero has to offer. Today, you have the day free to explore as you please. You can wake up early and search for early rainforest residents in a self-guided walk in the jungle, or simply enjoy the beach outside your hotel. With plenty of small sodas (family-run restaurants), you can indulge in local produce, from freshly caught fish to freshly picked fruit.
In the evening, there'll be a night tour. This is a great introduction to the nocturnal creatures that can be found around the National Park. With your experienced guide, learn to spot a variety of species as you walk around designated trails. 
Day 3 / 10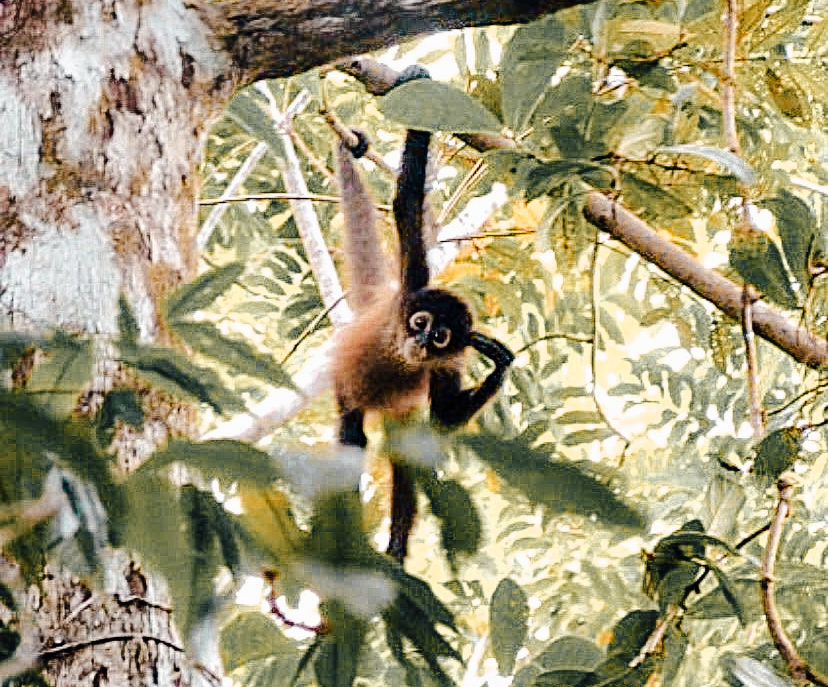 Day 4
Goodbye Tortuguero, Hello La Fortuna
---
On your way to Tortuguero, you were introduced to the main waterways via canal boat. Today, starting at 6am, you'll be exploring these river systems in more detail. In kayaks, you'll be guided through smaller jungle tributaries in search of up-close and personal wildlife encounters. Look out for poison dart frogs, spider monkeys and caimans!
After 3 hours of this fun, you'll catch breakfast and then depart Tortuguero at 11am to head to your next destination: La Fortuna. You should arrive in 4 hours, and a lunch stop can be scheduled. The rest of the evening is yours to do as you please. The main town of La Fortuna is full of restaurants, sodas, cafes and souvenir shops.
Day 4 / 10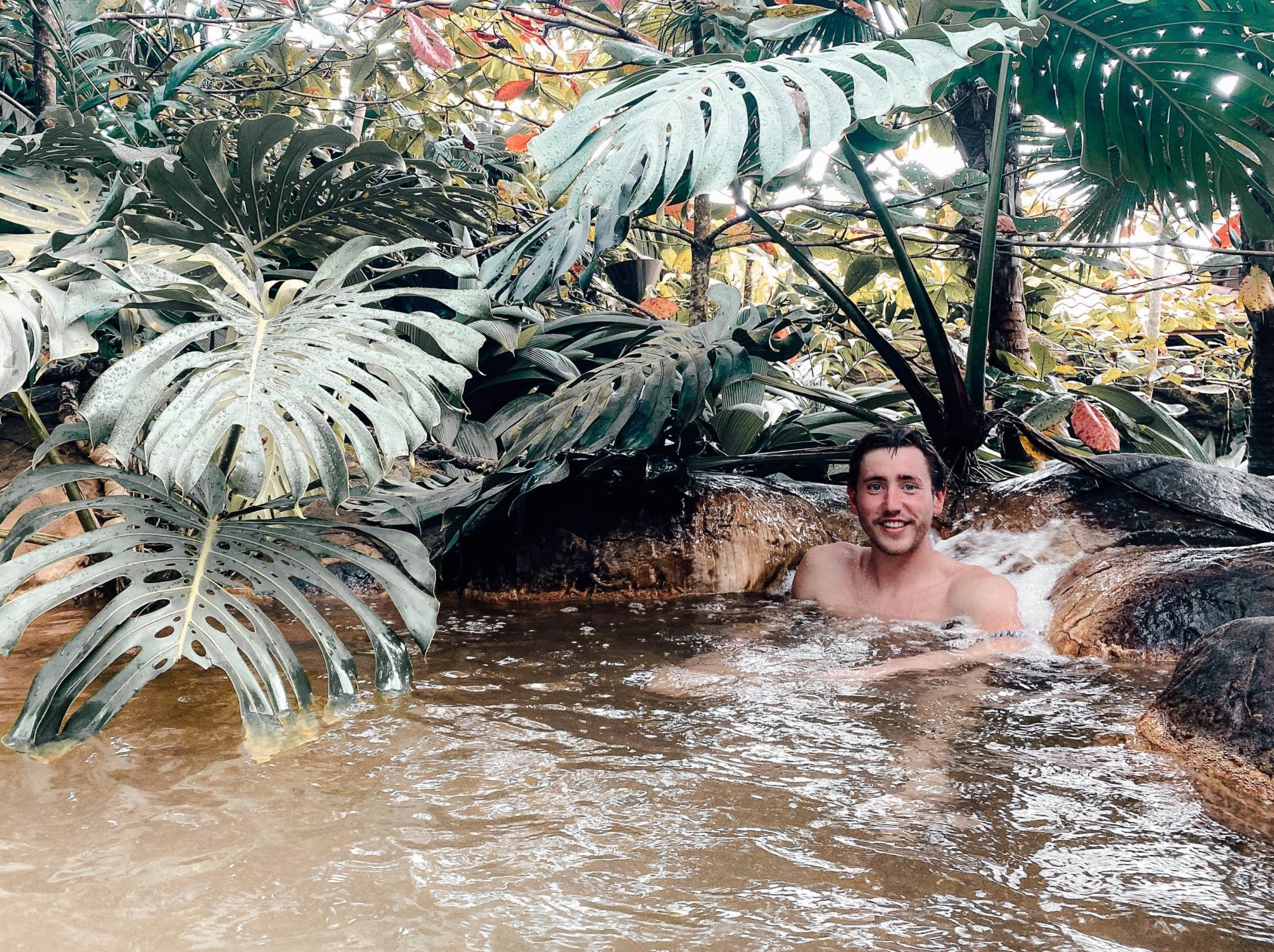 Day 5
Hot springs of Arenal
---
Buenos dias. Watch tropical birds as you eat breakfast in front of the spectacular Arenal Volcano (fingers crossed the weather allows this). The morning is for you to adjust to the new climate and explore. If you're feeling active or adventurous, extra excursions: hikes, bike rides or chocolate/coffee tours (just ask Jack and he'll tell you more).
Later in the afternoon, you'll be taken to the world famous hot springs of Arenal. There are a variety of options here so again, ask Jack for more details. This is the perfect place to relax in this tropical paradise. Most stay open until 10pm, so you can stay as long as you wish.
Day 5 / 10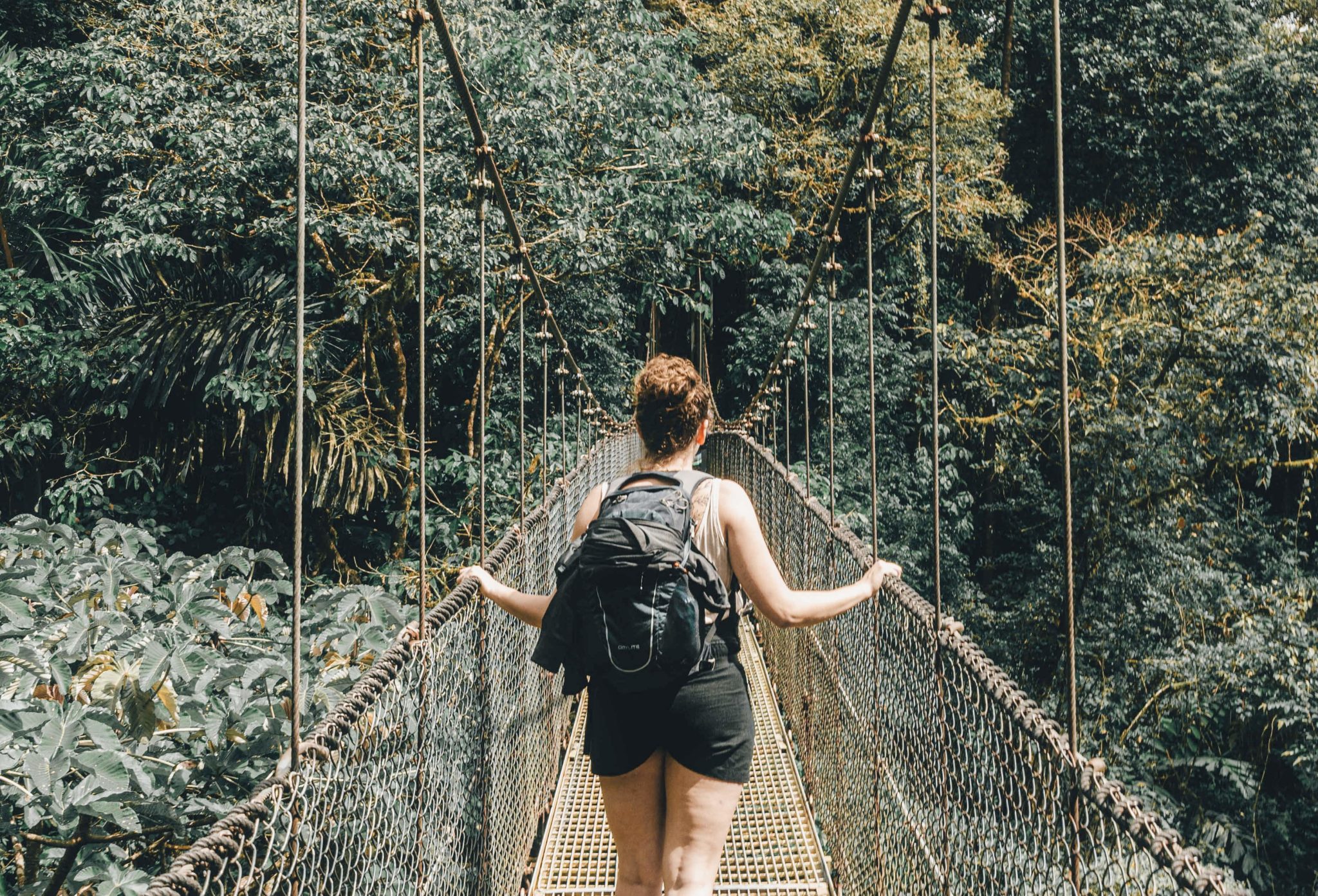 Day 6
Nature & wildlife wonders in Arenal
---
I hope you're well rested today! After breakfast, you'll head to Arenal Observatory Lodge in a private car. This large, 800 acre property is uniquely located between Arenal Volcano and Lake Arenal. With a wide variety of ecosystems, you can explore the rainforest, rivers and waterfalls for hours on end. With 11km of trails, you can see an amazing wealth of wildlife, including some 500 species of recorded birds. 
The remainder of the day is your free time. Extra activities and excursions include: white water rafting, waterfall tours or exploring hanging bridges, with additional charges. You know who to ask for more details 😉
Day 6 / 10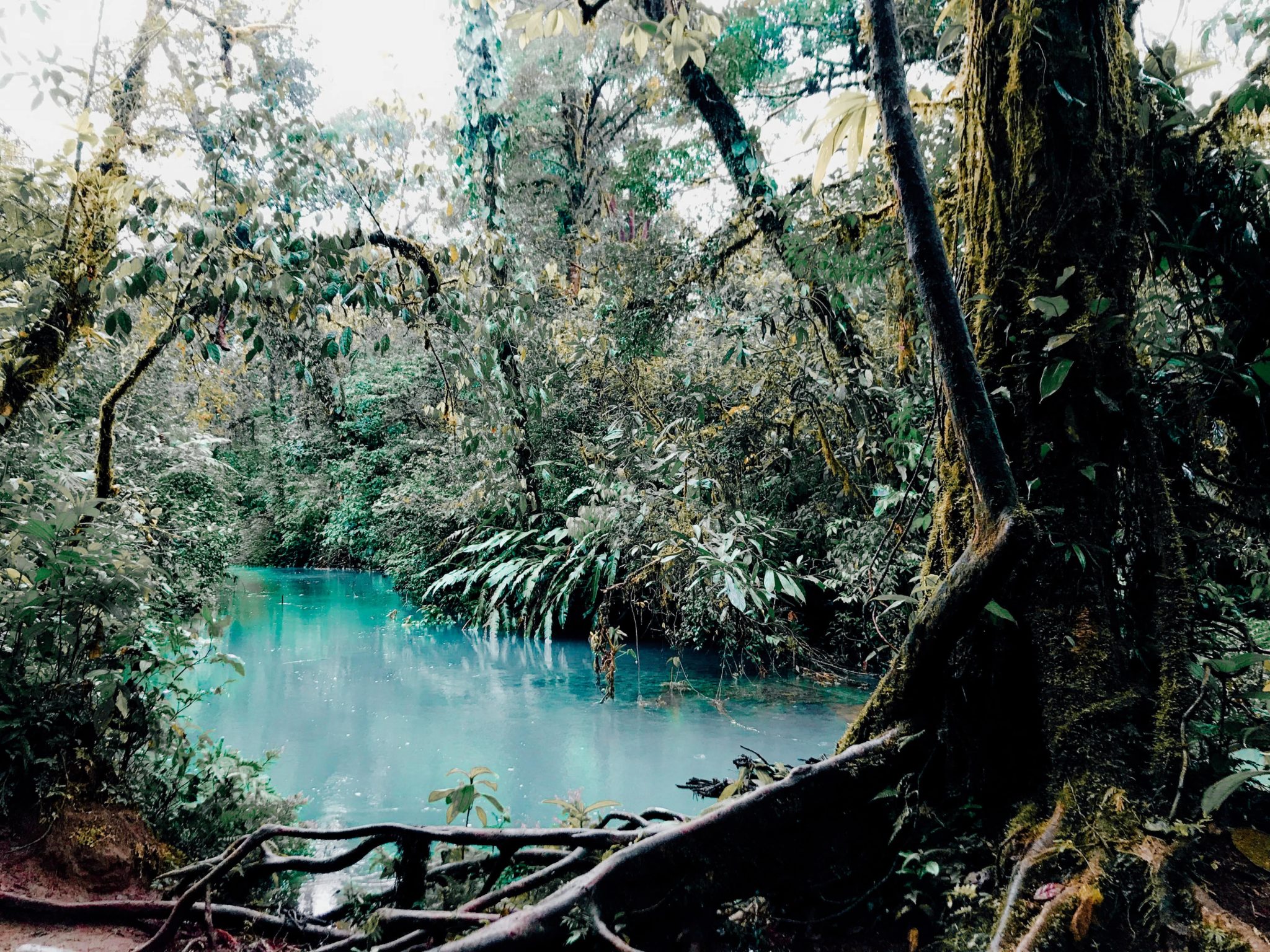 Day 7
The breathtaking blues of Rio Celeste
---
Whilst in the region of Arenal, this is the perfect opportunity for you to explore the Tenorio National Park, where the famous Rio Celeste is located. According to legend, after painting the sky, God dipped his paint brushes into the rivers, turning them blue. You'll be driven here via private car then start walking the trails to experience the sky blue rivers and waterfalls for yourself, whilst trying to spot the wildlife within the cloud forest ecosystem. 
After lunch, you have another free afternoon to explore the rest of La Fortuna. Relax, hike, bike or nature watch, the option is yours.
Day 7 / 10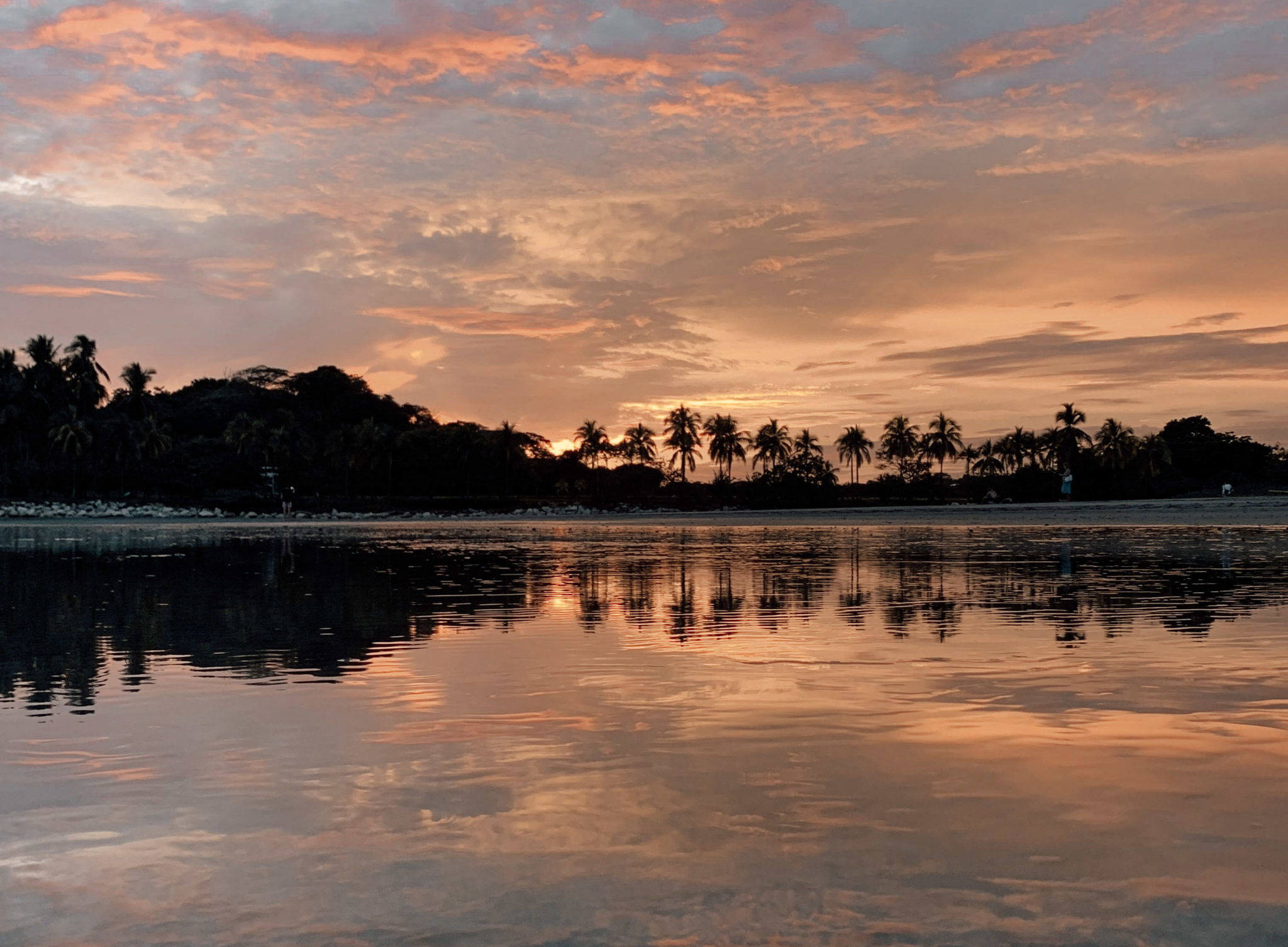 Day 8
Beach day & reflection at Playa Samara
---
Today, we're leaving behind the rainy central lands of Costa Rica and heading towards the drier province of Guanacaste. Transported via private car, your end destination will be Playa Samara, a beautiful stretch of beach on the Pacific Ocean. This is the perfect place to pause & reflect upon your journey while sipping a cocktail and watching the sunset.
After the long journey from La Fortuna, tonight you'll bask in the laid back vibes of this very Pura Vida town. Your hotel is close enough to nature to spot iguanas, monkeys or birds from the swimming pool. Enjoy a dinner in one of the many beachside restaurants (ask Jack for the best recommendations). 
Day 8 / 10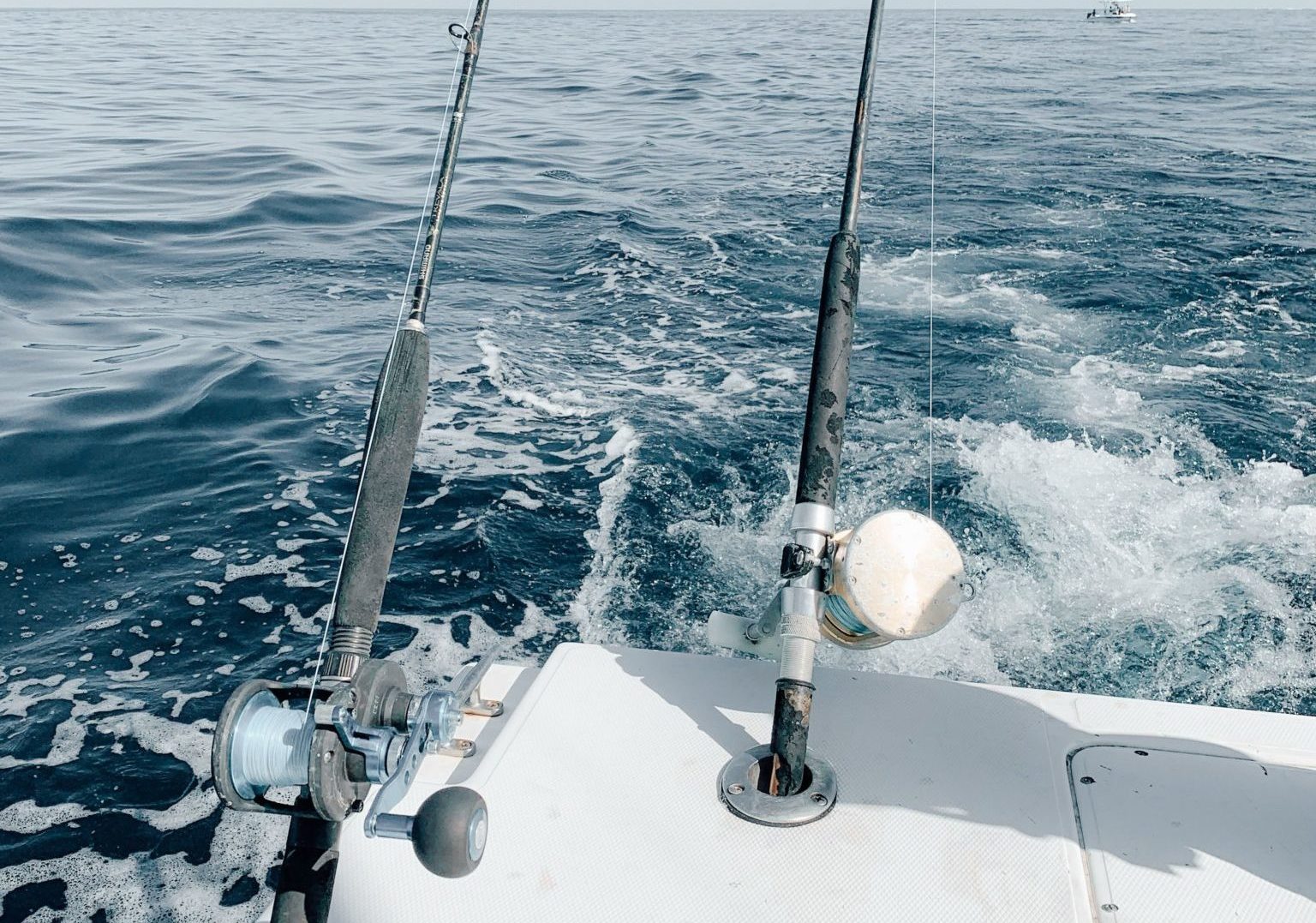 Day 9
Free day in Playa Samara
---
Wake up to sunshine and your last full day in Playa Samara. Spend this day taking the time to soak everything in and slowly get ready to say farewell.
Some fun additional activities Jack recommends: snorkeling, dolphin watching or fishing. Or explore the town of Samara, with plenty of boutique shops and restaurants. You can even try and spot a howler monkey family as you walk along the streets; listen to their boisterous roars for guidance!
Day 9 / 10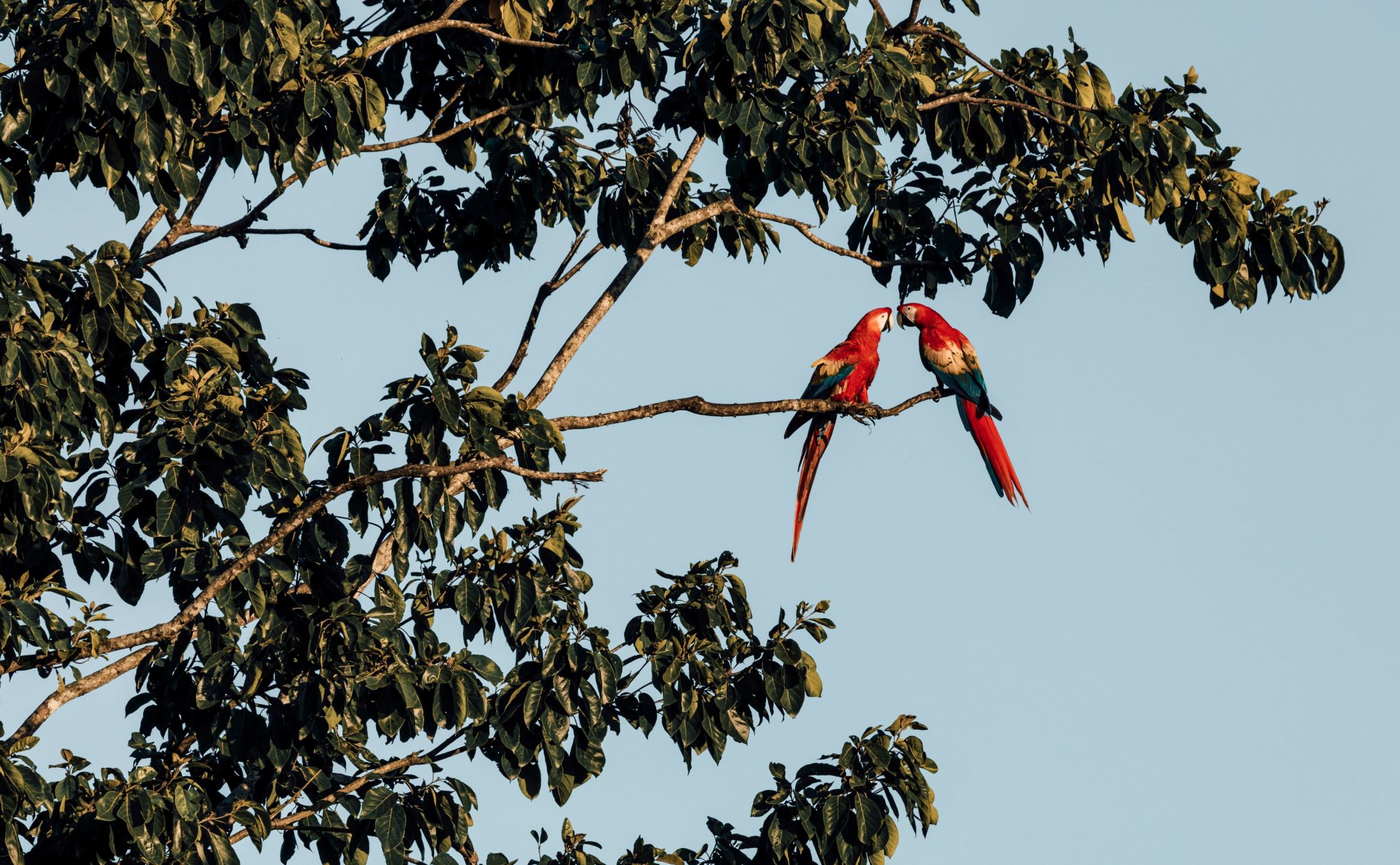 Day 10
A bittersweet farewell
---
After checking out of your hotel, you'll be leaving Playa Samara and heading back towards the city of Alajuela for your flight back home. The journey should take about 4 hours in a private car transfer. Food stops can be scheduled. 
Hopefully, this trip has left you more acquainted and appreciative of nature, having just experienced the very best of Northern Costa Rica. Pura Vida!
Day 10 / 10
Wondering if this Journey is right for you?
This journey is perfect for anyone with an interest in nature and wildlife, and with a passion for embarking on adventures. Expect to see volcanoes, forests, mountains, rivers and coastal habitats all in one trip. Perfect for solo or small group travelers alike, this journey is designed to get the very best out of nature. It is a way of reconnecting those who have perhaps lost touch with nature. This is a chance for you to slow the pace down, to marvel at the wonders of nature and enjoy the pura vida lifestyle.
The small Central American country of Costa Rica is one of the most biodiverse countries in the entire world, boasting approximately 5% of global biodiversity in a small geological area. Without a doubt, it is a must visit, so what are you waiting for?!
Your Inclusions
5 nights in hostel-type, 4 nights in hotels
---
2 breakfasts on days 2 & 3
---
Airport transfers and all local transfers mentioned in itinerary
---
All activities mentioned in itinerary (excluding those specified as additional or extra)
---
24/7 in-country support by local team and our remote team
---
Other breakfasts, lunches, dinners & beverages
Any extra accommodation, transportation or activities not mentioned in itinerary. Also any extra spendings (Covid-19 PCR test, tips, souvenirs, telephones, etc.)​
Important Information
We recommend having a read-through of the itinerary above thoroughly, and getting in touch if you have specific questions.
Please note that itinerary details are subject to change due to unfavourable weather, local developments or other circumstances beyond our control. Our Nomad will ensure to minimize the effects of these changes on your experience, and they will keep you promptly updated.
An important reminder while visiting all natural sites: as responsible travelers, we ask that you tread carefully so as not to disrupt the wildlife, rich flora and fauna.
With has received the WTTC's Safe Travels stamp, which provides travelers with assurance that we are implementing globally standardised health and hygiene protocols to ensure safer travels during post-Covid 19 era. We're also committed to and actively incorporating the ATTA's health and safety practices.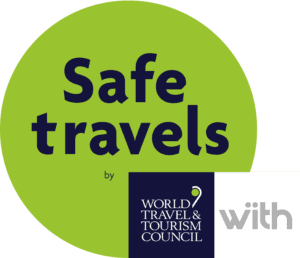 Your Journey Designer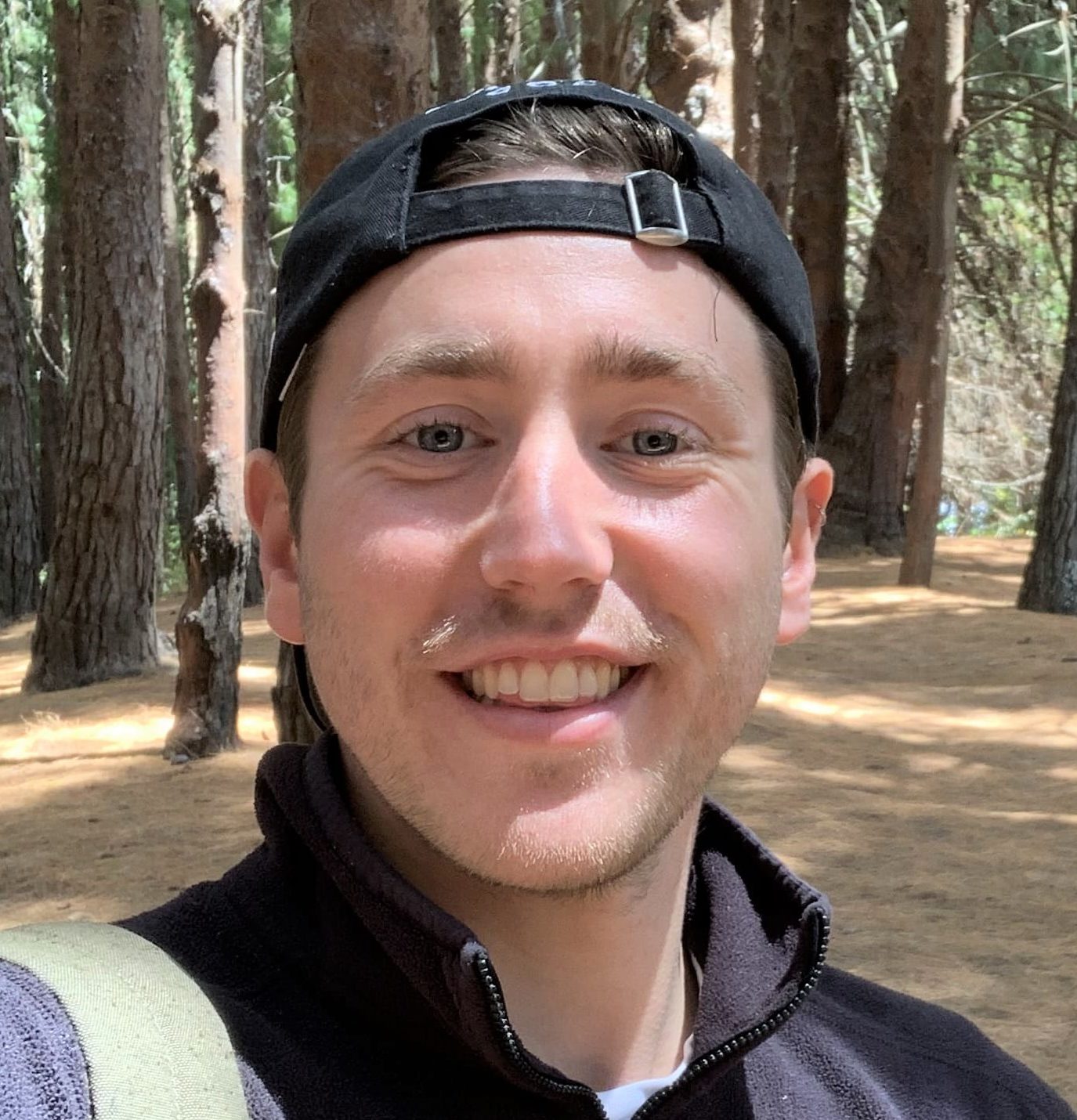 Jack grew up with a fascination for all thing's nature. After achieving a degree in zoology, he soon moved to Costa Rica to study wild animals in their natural habitats. Jack finds solitude in the tranquility of nature as he watches & appreciates wild animals in their natural habitats.
He seeks to widen people's perspective of our world. He wants to inspire people to get out of their comfort zones, try something new and experience exciting adventures.
Other journeys you might like
Crafted to inspire you. Each one is 100% customizable. Your preferences, your budget, your dates!