Destination: South Africa
Duration: 5 days 4 nights
Challenge level: Light
Starting price: $800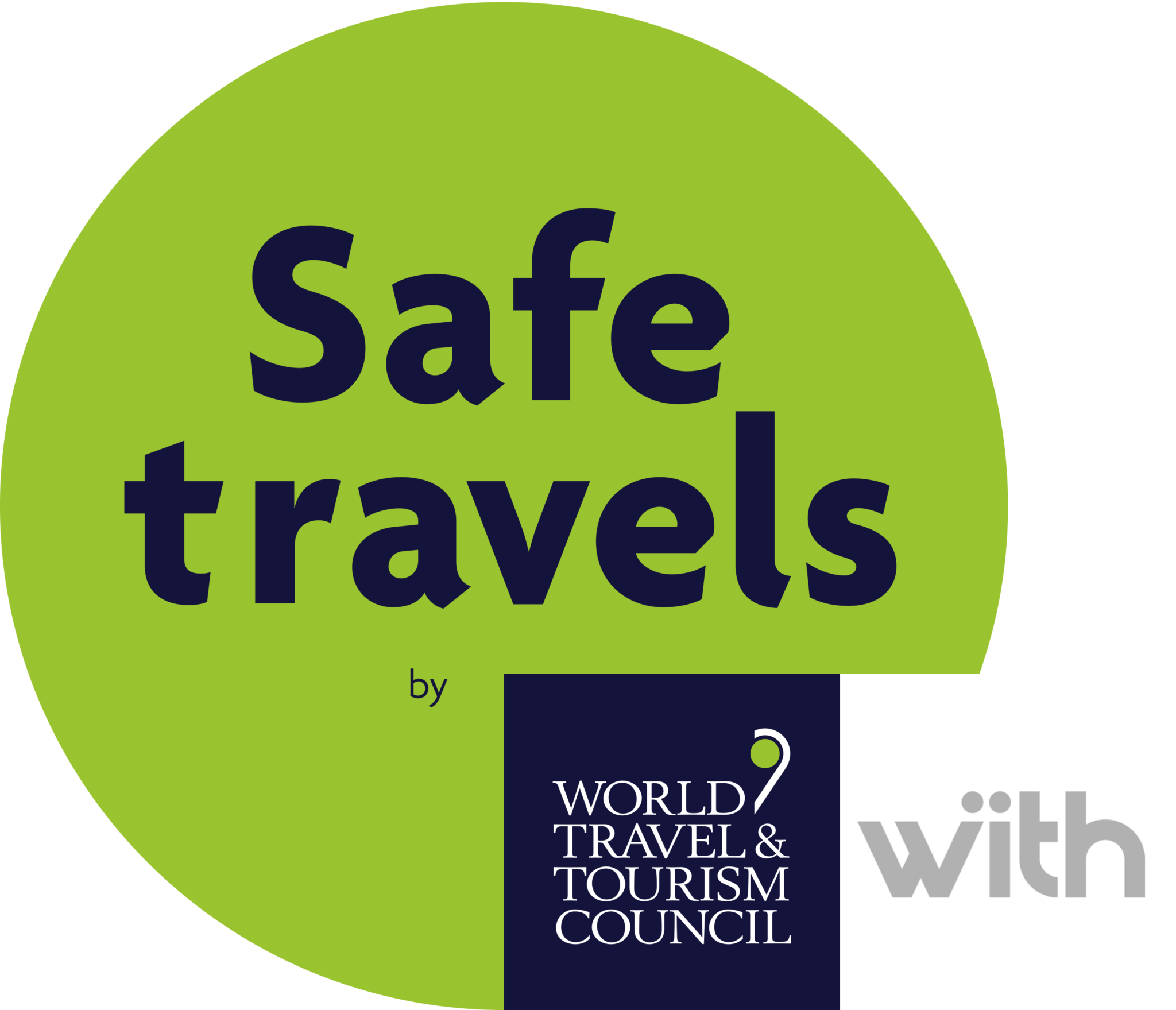 Journey Highlights
Go wine tasting in one of the most famous South African wine regions. 

Head out early on Safari to catch a glimpse of the big 5. 

Bungee jump off of the world's tallest bridge bungee.
Your Itinerary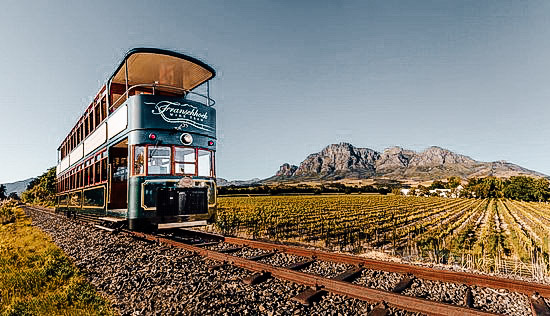 Day 1
Ride the Franschhoek wine tram
---
After arriving in Capetown, your driver will be there to pick you up and take you to your hotel in Stellenbosch. After dropping your belongings off you will begin your journey on your first wine tour. 
You will be taken to the center of town where you will join the Franschhoek wine tram. Hop on the tram and journey through the different wineries. You will choose which wineries you want to stop at along the route. In total you will visit 4 wineries and the tram will take you back to the center of town where your driver will be waiting for you to take you back to your hotel. 
Spend the evening exploring the town and heading out to dinner on your own.
Day 1 / 5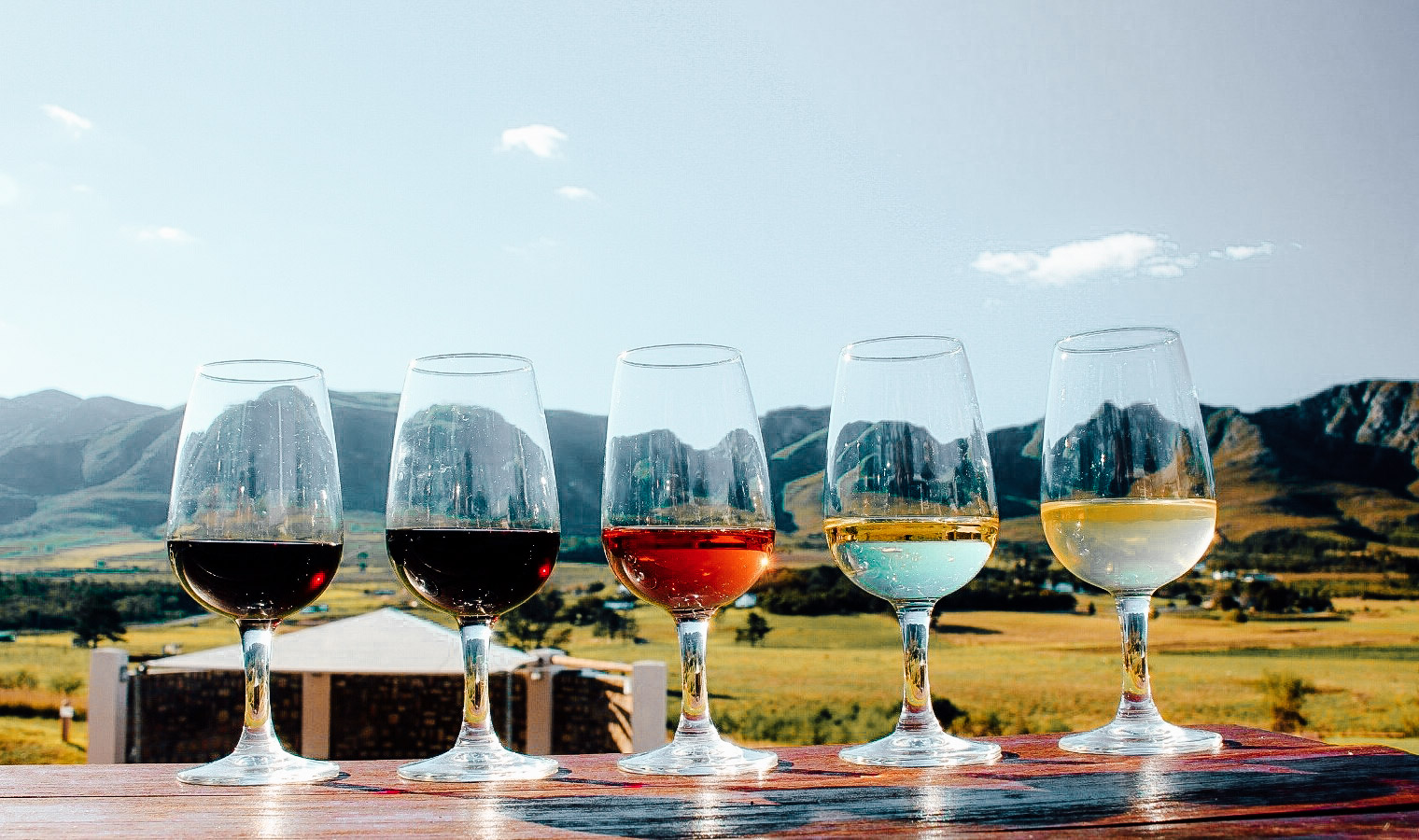 Day 2
Africa's best wine region; Stellenbosch
---
I hope you didn't drink too much yesterday because your driver will be there to pick you up at 11 am for your next wine tour. Today you will be exploring the most famous wine region in South Africa, Stellenbosch. 
You will make your way through 4 new wineries that are already chosen for you and with a lunch included on top of the mountains overlooking the vineyards.
The tour lasts around 6 hours and the driver will drop you back off at your hotel after leaving the last winery. Spend your night relaxing, having a nice dinner as we head to the bush early in the morning.
Day 2 / 5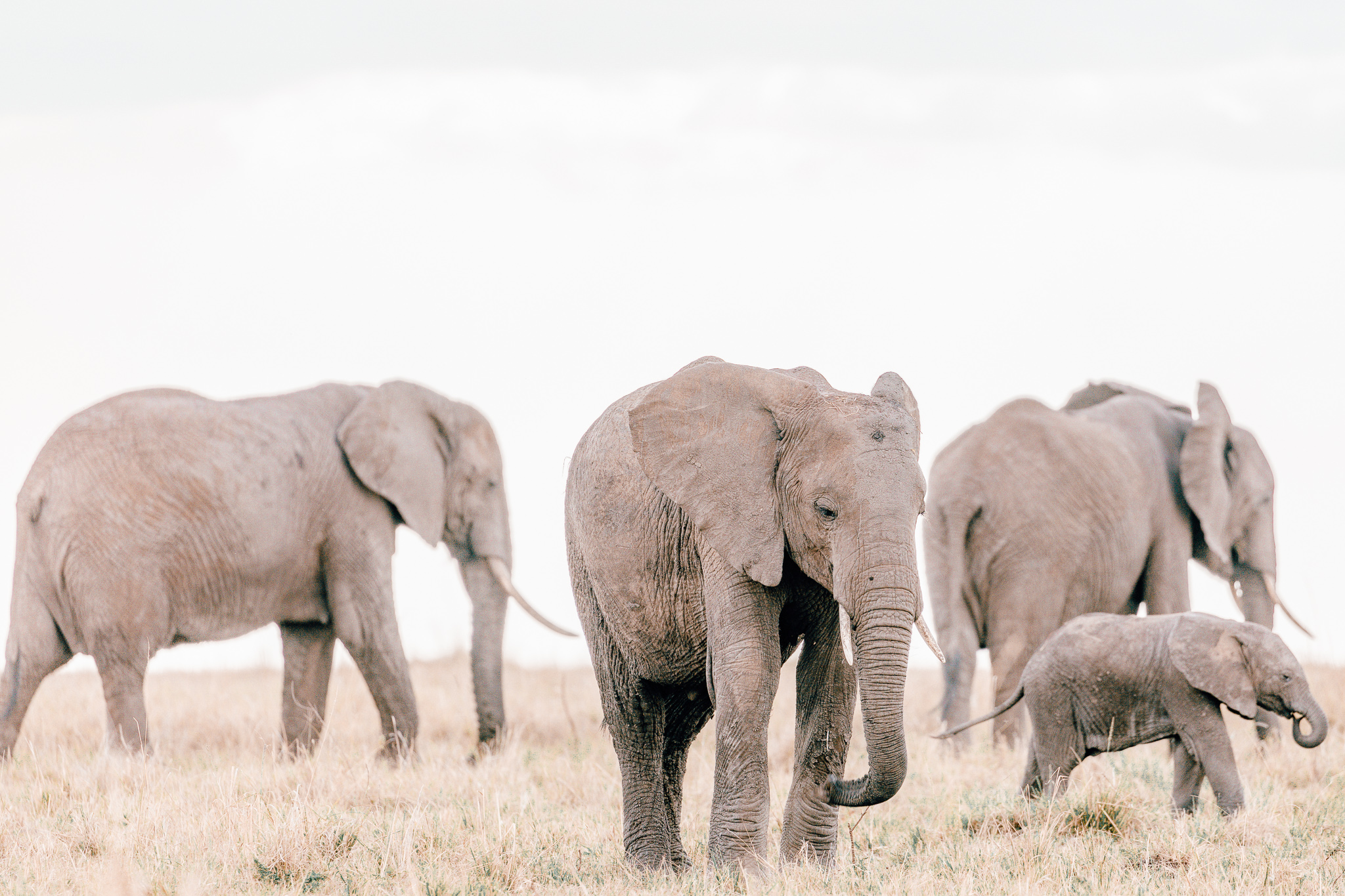 Day 3
Get up close and personal with the big 5
---
Wake up and enjoy some breakfast at the hotel before your driver picks you up at 10 to start your journey into the African bush. 
You will be staying in the bush for one night to explore some of South Africa's fiercest animals. Once you arrive you will be able to enjoy the lodge's infinity pool until the hot african sun starts to go down. You will then head out for your first game drive. Sneak up on lions, watch the elephants play in the watering hole and if you're lucky maybe you can see a giraffe or two!
You will be welcomed back to the lodge with a delicious game dinner that will have you trying new meats like ostrich, and antelope and then some night time entertainment before turning in for the night. 
Day 3 / 5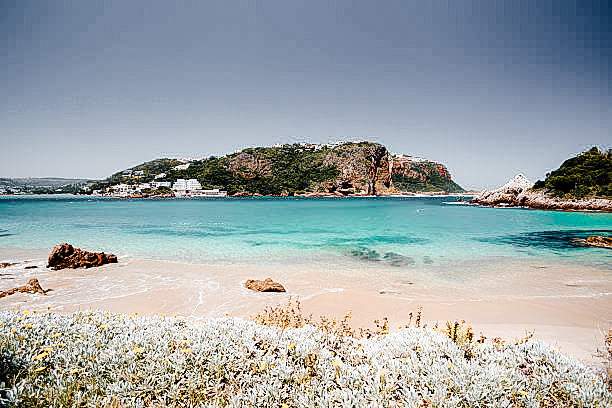 Day 4
Relax in Knysna
---
Wake up at 5:30 am to sounds of nature and if you are lucky maybe an elephant outside of your window to get ready for your morning game drive. 
Make sure to bring a sweater as the morning game drives can be a bit cooler. Climb aboard your safari car and head out into the bush. You will stop for some coffee and cookies while trekking near one of the watering holes. The big cats are the most playful in the mornings so be sure to have your camera ready when you come across them.
After your drive you can enjoy your breakfast next to the pool and spend the afternoon relaxing until your driver arrives to continue your journey into Knysna.
Knysna is know for its crystal clear waters and incredible fish and chips. Enjoy your evening by the water soaking up the last bit of sun!
Day 4 / 5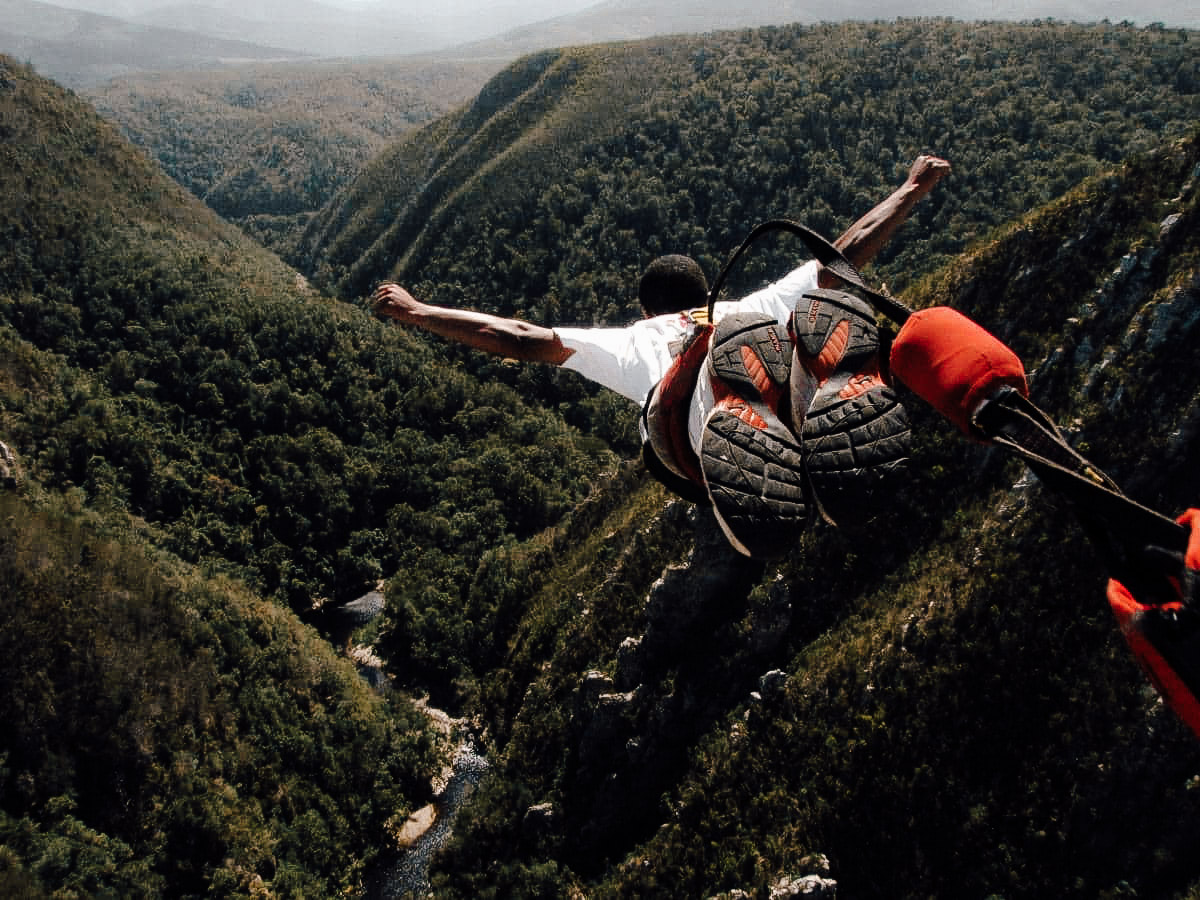 Day 5
Take a leap of faith
---
Enjoy a slow morning with coffee and breakfast before your driver arrives at 10 to take you to jump off a bridge.. literally!
You will join others that are willing to take the heart wrenching jump at Bloukrans Bridge. This is the highest bridge bungee in the world and your journey isn't complete without taking the plunge! 
After your adrenaline jump you will head to one of the best restaurants on the water while you allow your heart rate to slow down. After lunch your driver will drive you back on the 4 hour journey to Capetown and the conclusion of your 5 day journey on the Garden Route. 
Day 5 / 5
Wondering if this Journey is right for you?
The goal of this journey is to experience one of the most beautiful and diverse areas in South Africa, the Garden Route. Adventure seekers will be able to test their limits on the world's largest bridge bungee jump, while others can relax and enjoy some of the best wines in all of the world.
Those who love to be outdoors and explore the area's game will enjoy safari, bush meats, and late night hangs by the watering holes. The Garden Route is a must visit journey for any type of traveler with plenty of opportunity for adventure, relaxation and exploration.
Your Inclusions
2 nights in a boutique hotel
1 night in a safari chalet
1 night in a boutique hotel
Optional airbnbs instead of boutique hotels
---
Airport transfers and transfers to the accommodation by car and private driver. Optional to rent a car and drive yourself.
---
2 winery tours
2 safari drives
bungee jump
---
4 Breakfasts
2 Lunches
1 Dinner
---
24/7 in-country support by local team and our remote team
---
Other breakfasts, lunches, dinners & beverages
Any extra accommodation, transportation or activities not mentioned in itinerary. Also any extra spendings (Covid-19 PCR test, tips, souvenirs, telephones, etc.)​
Important Information
We recommend having a read-through of the itinerary above thoroughly, and getting in touch if you have specific questions.
Please note that itinerary details are subject to change due to unfavourable weather, local developments or other circumstances beyond our control. Our Travel Planner will ensure to minimize the effects of these changes on your experience, and they will keep you promptly updated.
An important reminder while visiting all natural sites: as responsible travelers, we ask that you tread carefully so as not to disrupt the wildlife, rich flora and fauna.
With has received the WTTC's Safe Travels stamp, which provides travelers with assurance that we are implementing globally standardised health and hygiene protocols to ensure safer travels during post-Covid 19 era. We're also committed to and actively incorporating the ATTA's health and safety practices.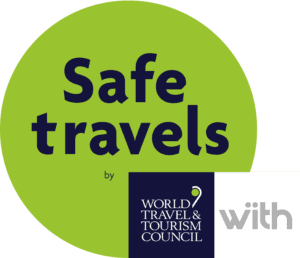 Your Travel Planner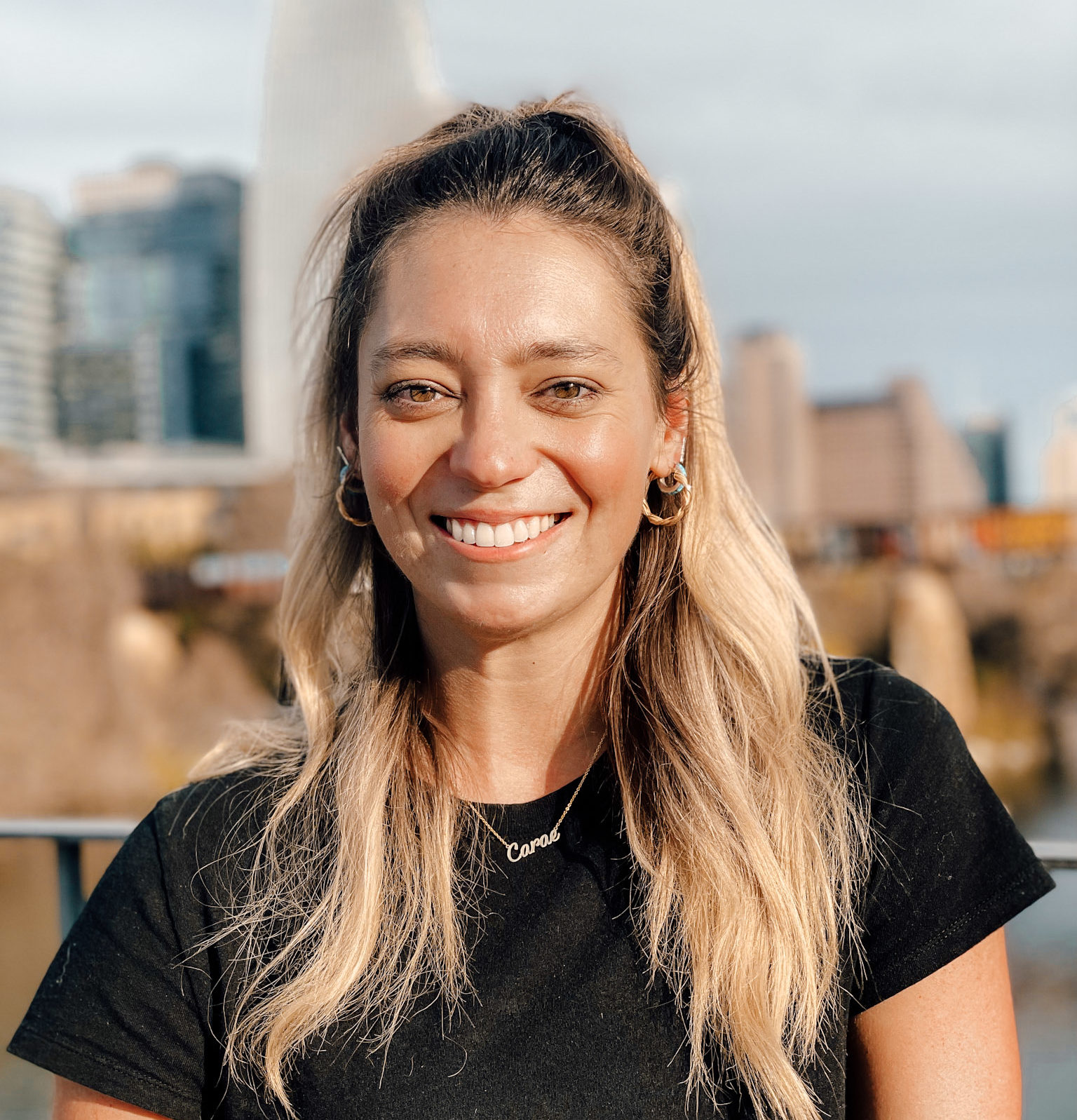 Carae was born and raised Texan. A lover of new places, adventure, and all things tex-mex… Can anyone say jalapeno margaritas?! She moved to West Africa in 2018 in hopes of seeing the world and  she has not been disappointed.
Since then life has been a constant adventure of traveling solo around the globe while creating easy to follow travel guides, working as a luxury travel consultant and a freelance marketing consultant. Carae tend to shoot for the stars so tell me your goals and she will make sure they are accomplished! Carae loves to explore different cultures, and sit with locals to better understand them and their country.
Other Journeys you might like
Curated to inspire you. Each one is 100% customizable. Your preferences, your budget, your dates!